Kentucky vs Tennessee Preview and Pick
February 16, 2019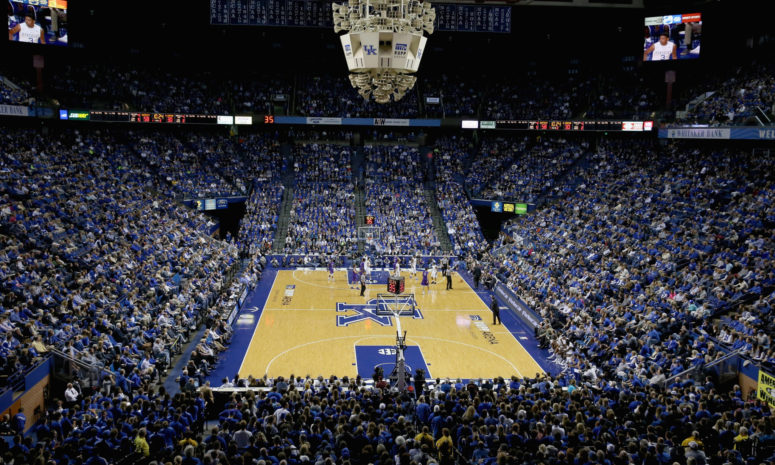 Tonight at 8:00 pm EST #5 Kentucky hosts #1 Tennessee in what is definitely the marquee game of the day. The point spread was issued yesterday with Kentucky being slight favorites at -2. The line has since been moved to Kentucky -4. That's right, the number 1 team in the country is getting four points. Intrigued? SO am I.
Kentucky is 20-4 overall and 14-10 against the spread. They have a pretty potent offense that relies on team scoring instead of one or two stars making all the buckets. Kentucky's leading scorer PJ Washington averages just 14.4 PPG. But, four players average double digits in scoring. Going down the roster you will notice that every player except one adds to the scoring total. The Wildcats' defense is pretty good. They allow just 65.5 PPG which puts Kentucky in 41st place nationwide.
The Tennessee Volunteers have been hanging on to that number one spot for weeks now. They are 23-1 overall and 13-9-1 ATS. They score 85.42 PPG on offense and allow 67.54 PPG on defense. Tennessee's offense is ranked #7 in the country in total scoring. Forward Grant Williams scores almost 20 PPG. The Volunteers have five players that score in the double digits.
[How Does Basketball Viewership Compare to Football and Baseball? Click Here for More]
Head to Head Summary
These teams play each other quite often, five times in the last two years alone. They are pretty even head to head. They are 5-5 straight up in their last ten and Tennessee has the slight point spread advantage at 6-4. Their last matchup was in March of 2018 when Kentucky beat Tennessee 77-72. Tennessee was favored by two points in that contest.
Sportsbooks have reported about even action on this matchup at the time of writing this article. 52% of the public has bet Tennessee.
Trends of Note
Tennessee is 5-1 ATS in its last 6 games on the road
Tennessee is 5-2 ATS in its last 7 games when playing Kentucky
Kentucky is 13-1 SU in its last 14 games at home
Kentucky is 14-6 SU in its last 20 games when playing Tennessee
Kentucky is 9-3 ATS in its last 12 games when playing at home against Tennessee
Kentucky is 11-1 SU in its last 12 games when playing at home against Tennessee
Conclusion
Kentucky is coming off a rare loss at home (a game which had some controversy). Will they be able to bounce back from that heart-breaker and beat the number one team in the land? Is this the loss for Tennessee that everyone has been prognosticating, clearing the way for the rightful heirs (Duke) to ascend to the number one spot? Actually, we think so. But, will Kentucky cover the four points? I am not as positive about that. Take Kentucky -170 to beat the number one team in the land.