AAF Power Rankings and Championship Odds
February 19, 2019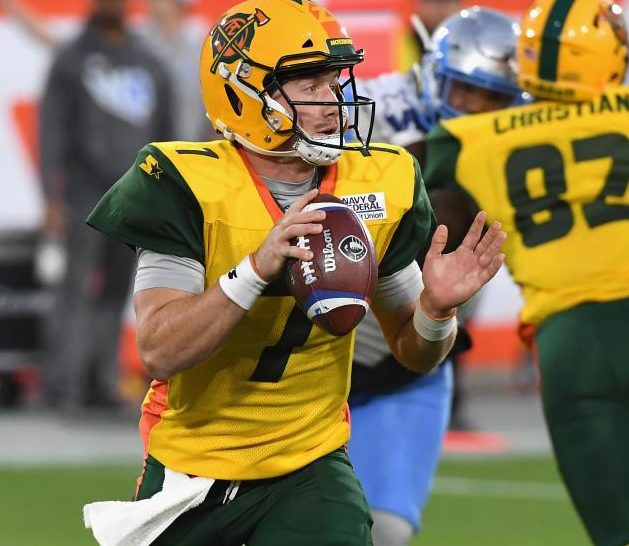 The AAF seems to be doing pretty well with fans that were not ready for football to be over. Ratings continued to be respectable in week 2 and the betting was fair at various sportsbooks. It is safe to say that nobody expected the new football league to be a massive hit right away, but it is doing better than many expected. However, uncertainty looms as the league has already been sold to a new owner. Yes, the league has a new majority owner, Tom Dundon, who also owns the NHL team Carolina Hurricanes. He invested $250 million.
It has been reported that the league may have just averted a major crisis with the new investment. Yahoo is reporting that the league was almost unable to make payroll this past week. It seems that the crisis has been averted. Some think that Tom Dundon will be looking to put a team in Raleigh, NC.
Either way, the league will finish out the season with plans on staying around for quite a while. It is the general consensus that the league is not trying to compete with the NFL in any way. But instead, they are trying to experiment with football, develop players that can go onto the NFL and sell tickets plus make money at the same time.
Below you can find the current power rankings and odds to win the AAF championship game
Rankings (provided by CBS Sports)

| Place | Team | Record |
| --- | --- | --- |
| 1 | Orlando | 2-0 |
| 2 | Arizona | 2-0 |
| 3 | San Antonio | 1-1 |
| 4 | Birmingham | 2-0 |
| 5 | San Diego | 1-1 |
| 6 | Salt Lake | 0-2 |
| 7 | Memphis | 0-2 |
| 8 | Atlanta | 0-2 |
Sportsbook Championship Odds

| Team | Odds |
| --- | --- |
| Arizona | +185 |
| Orlando | +220 |
| Birmingham | +300 |
| San Diego | +800 |
| San Antonio | +1000 |
| Salt Lake | +2000 |
| Memphis | +4000 |
| Atlanta | +5000 |