Saturday Free Basketball Picks
February 22, 2019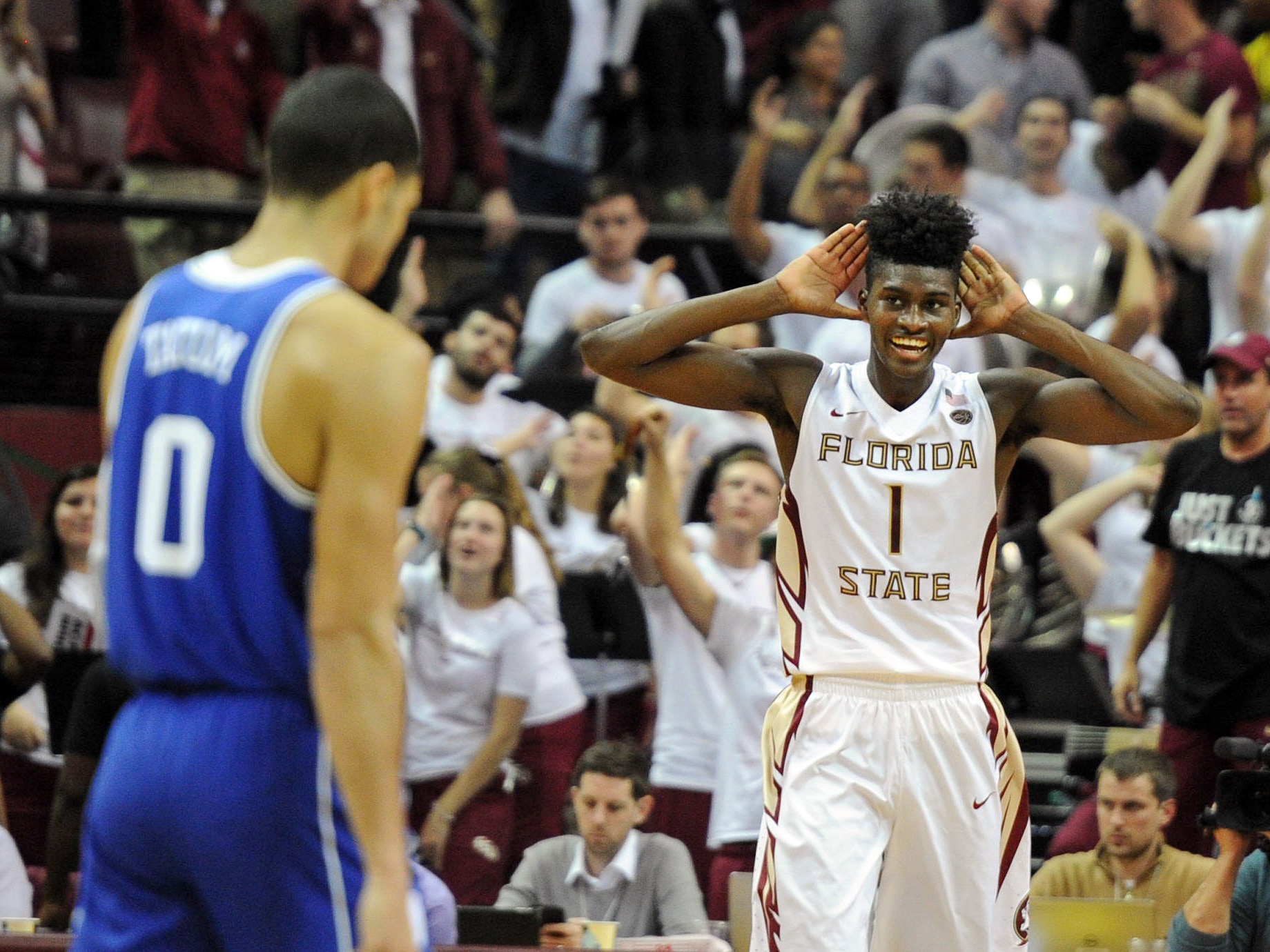 We have identified a couple of weak lines for Saturday February 23, 2019 for college basketball. It is a good strategy to analyze a game and assign your own spread. Then look at the actual spread. If it differs from your spread and you cannot fidure out why, it may be a good idea to bet that pick. That is the method we used for picking these games for Saturday.
Game #1 FSU(21) at UNC(8)
UNC is coming off a huge shellacking of Duke at Cameron Indoor. But that should be taken with a grain of salt as Duke's best player Zion Williamson went out at the very start of the game with a blown tire (his shoe busted open causing him to sprain his ankle).
Florida State is coming off a sound defeat of a decent Clemson team, a game in which they were 2.5 point underdogs.
As per usual, the ACC conference is the conference to compete with in college basketball. Some might say that it is to college hoops as the SEC is to college football.
Both teams come into this matchup at 21-5 overall. FSU is 13-13 ATS and UNC is 16-8-2 ATS. At home UNC is 11-3 and 6-5-2 ATS. Away from home FSU is 5-3 SU and 4-4 ATS. FSU scores less on offense (77 ppg) than does UNC (87 ppg) but the Seminoles also allow less points (67 ppg) than UNC (73 ppg).
Head to head FSU traditionally hasn't competed that well against UNC. They are 3-7 SU and just 3-6-1 ATS. Florida State beat UNC at Tallahassee last month 81-80. Florida State is 4-1 ATS in its last 5 games on the road but North Carolina is 4-2 ATS in its last 6 games when playing at home against Florida State. This game will come down to which team's style prevails. FSU had to get out of their defensive game to compete with UNC in their last last game and were able to keep up and secure the win. They should be able to slow down UNC a little and keep them at 80 points or less again.
The line we have come up with using computer matches and the eyeball test is UNC -5.5. The actual line was just issued at UNC -7.5. This line seems a bit inflated and leads to us recommend taking FSU plus the points for the free play.
You can bet this pick online at a top rated online sportsbook. Check out the latest lines for basketball on our odds page.
Game #2 Duke(1) at Syracuse
This was set to be a marquee game with ESPN College Gameday scheduled to be on location in Syracuse, NY. Tragically, Syracuse head coach Jim Beoheim was involved in an auto incident in which he accidentally hit some pedestrians on the highway who were crossing the road after their car had crashed earlier. Gameday has since cancelled College Gameday.
Duke is coming into the game without star Zion Williamson after he sprained his ankle when his shoe busted open during minute one of their loss to UNC. It is still possible to handicap this game however.
We are plugging in the mental anguish factors to Syracuse and Duke missing their best player. Duke will be playing without a guy who produces 21.6 PPG and 8.8 RPG. Other players will have to step up. RJ Barrett for Duke is no slouch. The guy is actually the leading scorer with 23.1 PPG. You can bet he will take this opportunity to really go at it and prove that he is actually the best player on the Duke team.
It is important to remember that Syracuse beat Duke last month, knocking them from their #1 perch (of which they recently returned). I am sure Barrett and company are looking for some sweet revenge. 'Cuse is 13-4 at home and 10-7 ATS. They are no slouch. But they should still be over-matched even without Williamson. The line for this game may have been somewhere around Duke -7.5 or -8 without the extenuating circumstances. But factoring the mental anguish of Beoheim and the loss of Duke's #1 player, we still see Duke being favored by 3.5 points here. The line was issued today with Duke -5.5. This is a little high. There is value in Syracuse plus the points at home. You can bet this pick online at a top rated online sportsbook.