WagerWeb's "10th Time's a Charm" Deposit Promo Review
March 1, 2019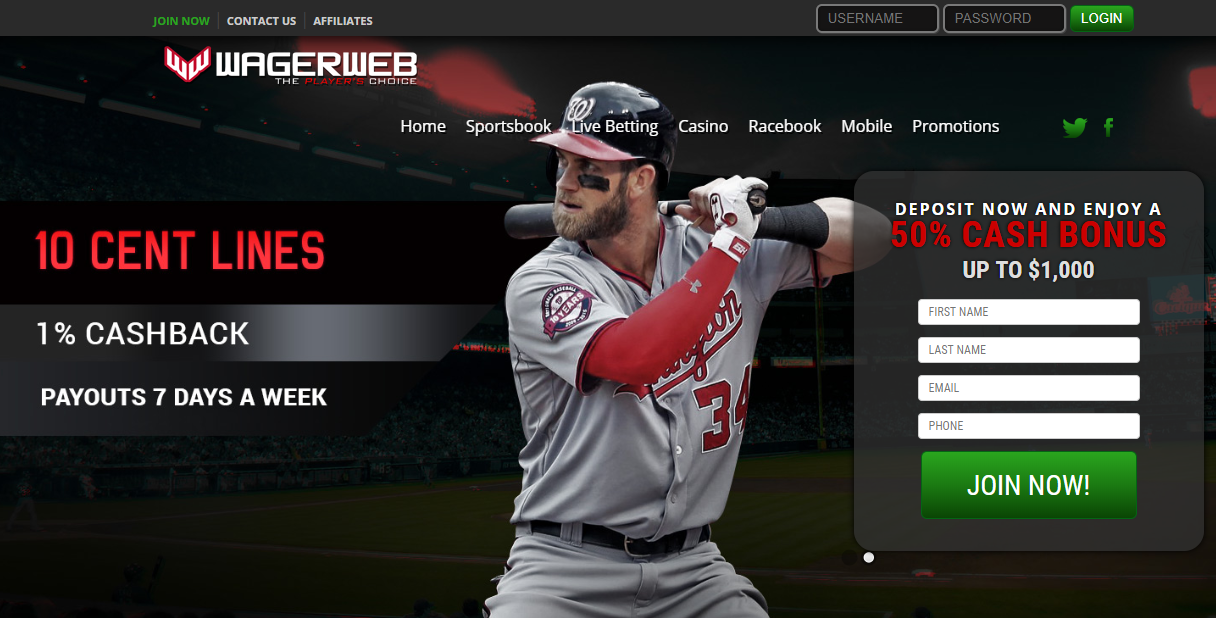 Sportsbook Advisor has been in business for twelve years at this point. And before we started this site, we had been in the online betting industry for five years and sports betting for ten years. We have seen a lot of promos come and go. This promo from WagerWeb is a first of its kind as far as we know.
The 10th Time is a Charm
"The tenth what?" you may be asking. They are talking about deposits. If you deposit nine times in a row and have the supremely unfortunate luck to not be able to get a payout at least once, WagerWeb will deposit free money into your account.
Of course there will be some caveats concerning this promo. The most pressing requirement and hardest to fulfill is the 90 day period for which the deposits must occur. That means you have burned through some serious cash pretty quickly. Unless you are a trust fund baby, I would suggest taking an extended break from betting after deposit number four or five, but that is my own opinion. In reality, this bonus is kind of like the "bad beat" bonus. If you deposit nine times in 90 days and have zero left afterward, you truly deserve a freebie.
How Much is Deposited?
They take the average from the nine qualifying deposits and that is the amount they deposit into your account. If your deposits average $350, that is how much you get in your account. The maximum that they will award is $750. The deposit does come with a 5X rollover.
Other Fine Print
You cannot get a bonus on this
There cannot be a payout in between this deposits
Your account balance and pending bets have to be in $0
This promo will not be added with your 9th deposit
If you are far too good at sports betting to qualify for this bonus, there are many other reasons to join WagerWeb. They are an A+ Rated sportsbook.  They are currently running a 50% first time deposit cash bonus.
Baseball
Hardball is coming to a TV screen or park near you. WagerWeb offers ten cent lines and a 1% cash back rebate. Don't get ripped off on moneylines at other sportsbooks. They can and regularly do charge double the vig that WagerWeb charges.  Payouts are available seven days a week. Bitcoin is accepted.