AAF Football Week 5 Point Spreads
March 7, 2019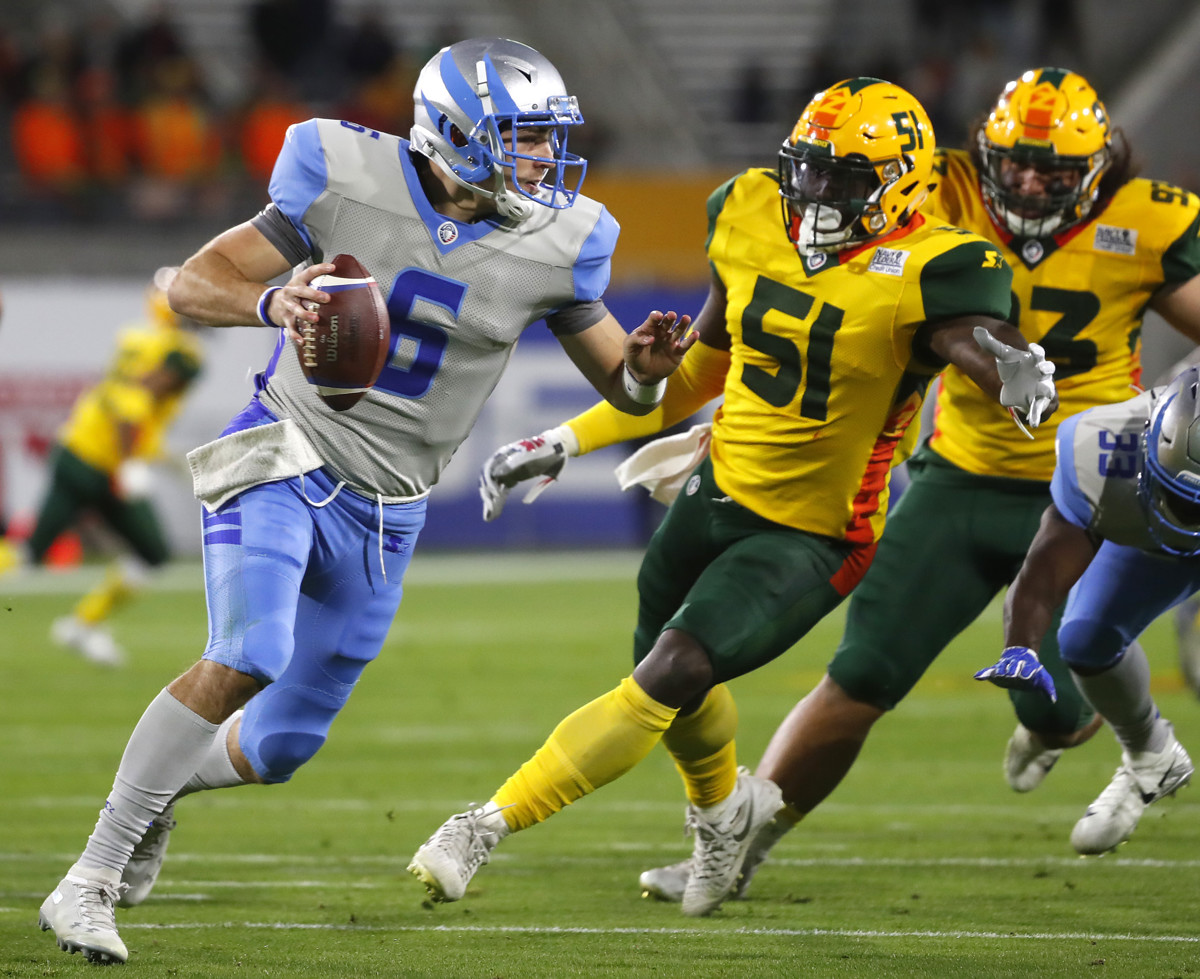 Its weird when you go to look for the AAF football standings page. CBS brings up a three week old article and the actual AAF football site doesn't have standings readily available from its homepage. What am I missing? Aren't team records important? Anyway, a look at AAF football standings from flashscore.com, you can see that Orlando has proven to be the dominant team in AAF football, like many people thought they would be. After all, you have Spurrier as your coach. The guy won the Heisman, won a championship as a coach and coached a Heisman player. He has the football pedigree.
Most of the league has proven to be pretty mediocre at this point. Maybe that is why the standings aren't easy to find. "Hey, you want to go see a 1-3 team vs a 2-2 team in the start up AAF?" Doesn't sound appealing does it?
But there is money to be made if you have been watching this league. The Under has been a great bet. The under is 12-4 thus far this season. Week 1 of AAF odds saw over/unders in the 50's with oddmakers thinking that the scoring would be similar to that of the NFL. Now you see most over/unders stay in the 30's. Maybe this week is the week to bet overs and hedge against a possible over-correction.
Without further delay, here are the point spreads and totals for AAF Football Week 5
Saturday March 9, 2019
| Time | Teams | Spread | Total |
| --- | --- | --- | --- |
| 2:00 PM | Orlando Apollos | -5 | 34 |
| | Birmingham Iron | +5 | 34 |
| | | | |
| 8:00 PM | Salt Lake Stallions | +5 | 36 |
| | San Diego Fleet | -5 | 36 |
See the top ranked sportsbooks list
Sunday March 10, 2019
| Time | Teams | Spread | Total |
| --- | --- | --- | --- |
| 4:00 PM | Memphis Express | +1.5 | 38 |
| | Atlanta Legends | -1.5 | 38 |
| | | | |
| 8:00 PM | San Antonio Commanders | +2.5 | 40 |
| | Arizona Hotshots | -2.5 | 40 |