Early College Football Spreads 2019
March 20, 2019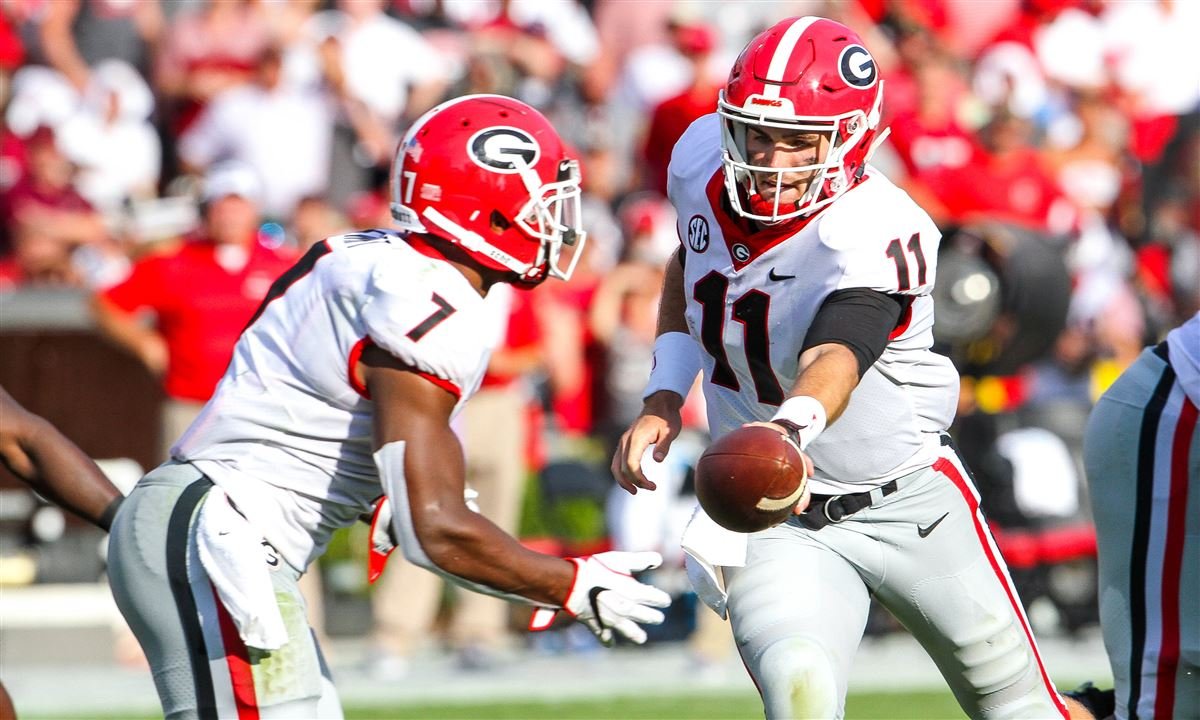 The biggest games of the season are the ones that are likely to attract the most viewers and consequently have the most betting action. These are usually teams with large student bodies which have also had great success with their football programs.
Teams like Ohio State, USC, Miami and a couple dozen others are considered the heavy weights in college football. But now there is a newer wave of teams, in the last decade or two, that command similar attention. Teams like Boise State and Central Florida have young fans as well as old gamblers excited.
Here are the look ahead lines for those games. These are the very first point spreads posted for the college football season of 2019. They are subject to (and most likely to) change as time goes on.
| Date | Teams | Spreads |
| --- | --- | --- |
| Saturday, Aug 24 | Florida | -7½ |
| | Miami Florida | +7½ |
| | | |
| Saturday, Aug 31 | Teams | Spreads |
| | Florida State | -4½ |
| | Boise State | +4½ |
| | | |
| | Auburn | -3 |
| | Oregon | +3 |
| | | |
| | South Carolina | -7 |
| | North Carolina | +7 |
| | | |
| Saturday, Sep 07 | Teams | Spreads |
| | LSU | -3 |
| | Texas | +3 |
| | | |
| | Texas A&M | +16 |
| | Clemson | -16 |
| | | |
| | Stanford | +3 |
| | USC | -3 |
| | | |
| Saturday, Sep 14 | Teams | Spreads |
| | Oklahoma | -11½ |
| | UCLA | +11½ |
| | | |
| | Arizona State | +6 |
| | Michigan State | -6 |
| | | |
| | Stanford | -2½ |
| | Central Florida | +2½ |
| | | |
| Saturday, Sep 21 | Teams | Spreads |
| | Tennessee | +14½ |
| | Florida | -14½ |
| | | |
| | Notre Dame | +11½ |
| | Georgia | -11½ |
| | | |
| | Auburn | +3½ |
| | Texas A&M | -3½ |
| | | |
| | Michigan | -6 |
| | Wisconsin | +6 |
| | | |
| Saturday, Sep 28 | Teams | Spreads |
| | Ohio State | -7½ |
| | Nebraska | +7½ |
| | | |
| | USC | +7½ |
| | Washington | -7½ |
| | | |
| Saturday, Oct 05 | Teams | Spreads |
| | Michigan State | +13½ |
| | Ohio State | -13½ |
| | | |
| | Texas | +4 |
| | West Virginia | -4 |
| | | |
| | Auburn | +7½ |
| | Florida | -7½ |
| | | |
| Saturday, Oct 12 | Teams | Spreads |
| | USC | +11½ |
| | Notre Dame | -11½ |
| | | |
| | Florida | +2½ |
| | LSU | -2½ |
| | | |
| | Alabama | -13 |
| | Texas A&M | +13 |
| | | |
| Saturday, Oct 19 | Teams | Spreads |
| | Oregon | +6½ |
| | Washington | -6½ |
| | | |
| | Michigan | -5½ |
| | Penn State | +5½ |
| | | |
| Saturday, Oct 26 | Teams | Spreads |
| | Washington State | +5 |
| | Oregon | -5 |
| | | |
| | Auburn | +7½ |
| | LSU | -7½ |
| | | |
| | Texas | +2 |
| | TCU | -2 |
| | | |
| | Notre Dame | +8½ |
| | Michigan | -8½ |
| | | |
| | Wisconsin | +9 |
| | Ohio State | -9 |
| | | |
| Saturday, Nov 02 | Teams | Spreads |
| | Georgia | -4 |
| | Florida | +4 |
| | | |
| | Utah | +3 |
| | Washington | -3 |
| | | |
| | Oregon | +1½ |
| | USC | -1½ |
| | | |
| | Miami Florida | +1½ |
| | Florida State | -1½ |
| | | |
| Saturday, Nov 09 | Teams | Spreads |
| | LSU | +17 |
| | Alabama | -17 |
| | | |
| | Iowa | +5½ |
| | Wisconsin | -5½ |
| | | |
| Saturday, Nov 16 | Teams | Spreads |
| | Georgia | -9 |
| | Auburn | +9 |
| | | |
| | Michigan State | +11 |
| | Michigan | -11 |
| | | |
| Saturday, Nov 23 | Teams | Spreads |
| | UCLA | +6 |
| | USC | -6 |
| | | |
| | Texas A&M | +13½ |
| | Georgia | -13½ |
| | | |
| | TCU | +15 |
| | Oklahoma | -15 |
| | | |
| | Penn State | +10½ |
| | Ohio State | -10½ |
| | | |
| Friday, Nov 29 | Teams | Spreads |
| | Texas Tech | +8 |
| | Texas | -8 |
| | | |
| | Washington State | +7 |
| | Washington | -7 |
| | | |
| | Cincinnati | +7 |
| | Memphis | -7 |
| | | |
| Saturday, Nov 30 | Teams | Spreads |
| | Ohio State | +4½ |
| | Michigan | -4½ |
| | | |
| | Alabama | -14 |
| | Auburn | +14 |
| | | |
| Saturday, Dec 07 | Teams | Spreads |
| | Army | -10 |
| | Navy | +10 |
You can bet these lines at Betonline.ag