Tiger Woods Betting Odds – Grand Slam Odds – Chasing Down Nicklaus Odds
April 18, 2019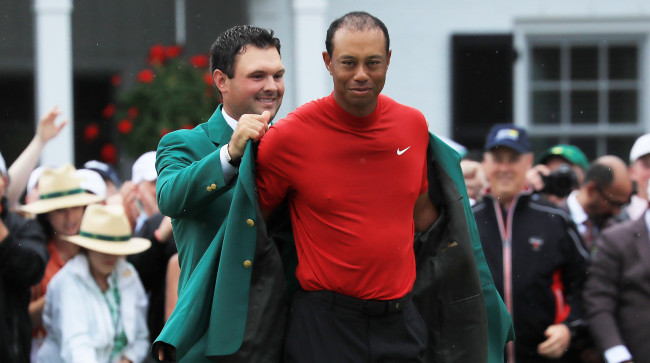 The hot topic in 2019 in golf is the same it has been for the last 20 years. Even when Tiger Woods wasn't winning majors, fans and bettors wanted to discuss him. The guy is a phenomenon. He shot to meteoric fame by winning major tournaments right out of Stanford University and has been in the public eye ever since. Many credit Tiger for making the game as popular as it is now by making golf more main stream (advertising, video games etc.) and when he won $2 million with this past weekend's Masters win, they said he had himself to thank for the size of the purse.
Now, bettors are clamoring for other ways to bet what will be golf history. With 15 majors under his belt, can Tiger chase down Jack Nicklaus' record of 18 career major championships? Odds of Tiger winning at least 18 majors are coming in at +500 (5/1).  If you think he will break the record and win 19, you will earn a healthy +1000 (10/1). Of course, that means tying your money up at a sportsbook for what could be many years.
Tiger is favored to win the rest of this years majors in the early betting lines. He is +800 on the PGA Championship odds, which takes place next month. But, what are the odds that he will win two or even all three of those majors? The sweep of all four majors in a single season, otherwise known as a single season "Grand Slam", has been done only once in history. The feat was accomplished in 1930 by Bobby Jones.
Tiger is the only other player to win the four in a row. He did so in the 2000 – 2001 time frame but did not pull it off in the same calendar year. If you think he will win the Grand Slam this year you can bet this at +5000 (50/1) odds. If you think he will win only two of the last three majors you can bet that too at +1000 (10/1).