2019 Kentucky Derby Odds
April 30, 2019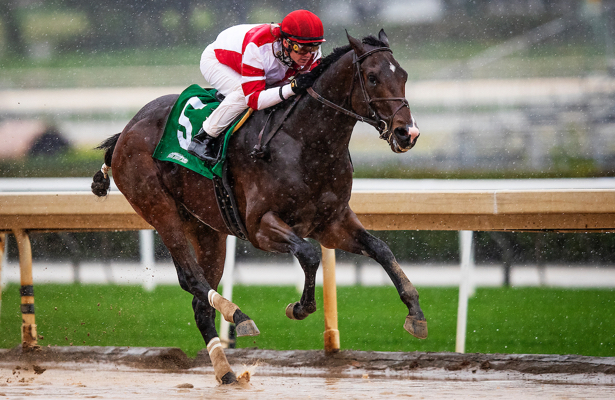 The 145th Kentucky Derby will be taking place this weekend at Churchill Downs. The 2019 Kentucky Derby will be at 6:50 PM on Saturday, May 4
Every year brings with it a new group of horses that will contend in "The Triple Crown".
The Kentucky Derby is the first, and most popular, of the Big Three races.
Earlier this month we gave a nice handicapping preview of the race.
Below are the most current Kentucky Derby odds and post positions.
Odds are from a mixed average of Las Vegas and offshore sportsbooks. So, without further ado we give you:
The 145th Running of the Kentucky Derby Race Odds
| Horse | Post Position | Odds |
| --- | --- | --- |
| Omaha Beach | 12 | 4-1 |
| Game Winner | 16 | 5-1 |
| Roadster | 17 | 6-1 |
| Improbable | 5 | 6-1 |
| Maximum Security | 7 | 10-1 |
| Tacitus | 8 | 10-1 |
| Code of Honor | 13 | 15-1 |
| Win Win Win | 14 | 15-1 |
| Tax | 2 | 20-1 |
| By My Standards | 3 | 20-1 |
| War of Will | 1 | 20-1 |
| Vekoma | 6 | 20-1 |
| Spinoff | 19 | 30-1 |
| Plus Que Parfait | 9 | 30-1 |
| Bodeexpress | 21 | 30-1 |
| Cutting Humor | 10 | 30-1 |
| Long Range Toddy | 18 | 30-1 |
| Country House | 20 | 30-1 |
| Haikal | 11 | 30-1 |
| Gray Magician | 4 | 50-1 |
| Master Fencer | 15 | 50-1 |