Warriors Rockets Game 3 Point Spread and Pick
May 1, 2019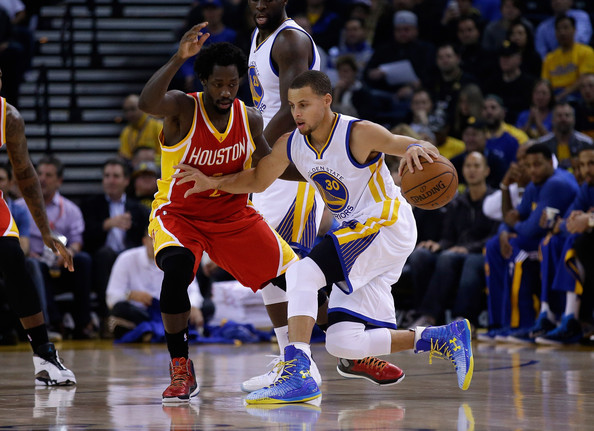 The Warriors came out and played well enough to secure the win (and cover) in game two at home. They now have a 2-0 series lead.
Game three will not be played until Saturday May 4, 2019. This is a three day layoff. It will be a good chance for both teams to lick their wounds.
A large portion of bettors had Houston +5 (and +5.5) on Tuesday night. They were expecting Golden State to keep playing mediocre (for them anyway) basketball. But, like I said, they played good enough to get the W.
As we stated in our Golden State vs Houston Free Pick, Golden State had to win the turnover battle and get a more balanced offense from its other stars. This is exactly what happened. Klay Thompson and Steph Curry were both able to get 20 points and even though Kevin Durant still scored 29, the game wasn't completely on his shoulders. Golden State cut down on the turnovers (12) and won the turnover battle (The Rockets committed 17 turnovers).
I also stated in that pick article that "I actually like Golden State to have a breakthrough performance in this game. They should be able to cover the 5.5 points. If they do not, bettors should be weary of betting them again in this series. In my mind this is a key game for GSW." If the Warriors did not win and cover Tuesday night I was going to lay off the rest of this series. But they did win and cover and I feel confident we can pick a few more of these correctly.
The sportsbook line Saturday night has Houston favored by -3.5 points. I think this is a bit high. My computer models have the Game at a pick em'. So getting those 3.5 points looks good to me.
The keys to the game are again turnovers. But, I also think Curry has to step up his game and drain a bunch of threes (of course). After all, Golden State's offense is still built around Steph Curry's shooting. I look for him to score 25+ points in this game. If you have a good sportsbook, you should be able to bet over his point total on a prop bet. He has been averaging 23.2 PPG in the playoffs.
I feel comfortable laying a nickel on Golden State plus the points and sitting back in a position to make the inferior team win and cover.