Preakness Stakes Odds
May 17, 2019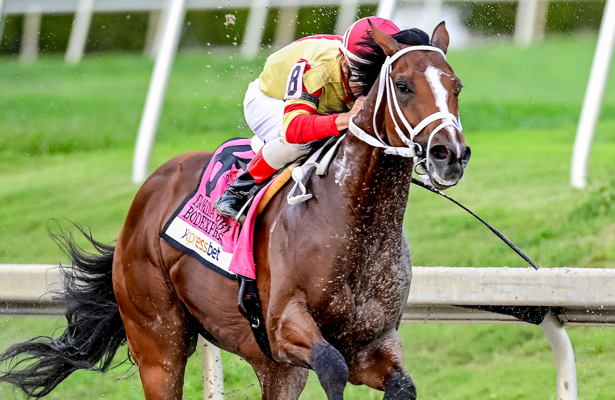 The 144th Preakness Odds wil be run Saturday May 18th, 2019 at 6:48 PM EST – You can watch the race on NBC
You will notice some of the same names running this race as did The Kentucky Derby. The Derby winner (by DQ) Country House is not in this race. Also not running the race is disqualified winner Maximum Security. There is much speculation as the actual status of these horses, whether, in the case of Maximum Security, if the horse is actually unfit to race or are the owners taking their proverbial ball and going home after the controversial decision at the 145th Kentucky Derby.
Country House is apparently having breathing troubles, eerily similar symptoms as pre-Kentucky Derby race favorite Omaha Beach.
In fact, the top four finishers at the Kentucky Derby aren't running this race. This does not mean this race lacks stars or won't be exciting, it is sure to be.
The weather are Pimlico is predicted to be about 78 degrees and mostly cloudy all day. Of course, the weather forecasts can change and it is a good idea to monitor it. Pimlico weather forecast click
It is important to remember that these are racebook odds and are not actual track odds which are affected by the bets taken at the actual track (pari-mutuel). These odds are affected by the bets taken at the book and will vary from racebook to racebook but will pretty much be universally the same. Most offshore sportsbooks also have a racebook in which you can bet this race.
| Position | Horse | Odds |
| --- | --- | --- |
| 1 | War of Will | 4-1 |
| 2 | Bourbon War | 12-1 |
| 3 | Warrior's Charge | 12-1 |
| 4 | Improbable | 5-2 |
| 5 | Owendale | 10-1 |
| 6 | Market King | 30-1 |
| 7 | Alwaysmining | 8-1 |
| 8 | Signalman | 30-1 |
| 9 | Bodexpress | 20-1 |
| 10 | Everfast | 50-1 |
| 11 | Laughing Fox | 20-1 |
| 12 | Anothertwistafate | 6-1 |
| 13 | Win Win Win | 15-1 |