2019 Belmont Stakes Odds
May 22, 2019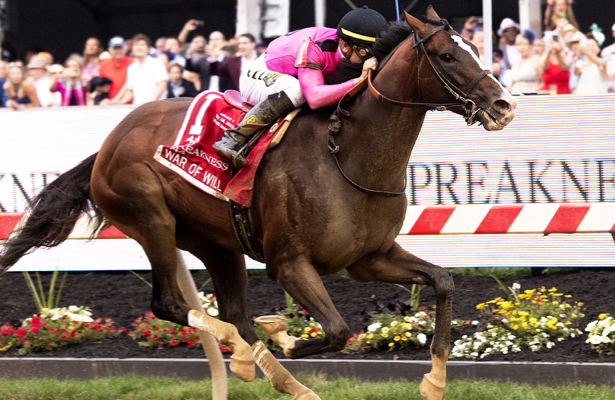 The third and final leg of the horse racing triple crown will be on June 8, 2019. Gone are many of the horses we have come to talk about in the previous two races. There are a few names that you will recognize however, War of Will, Everfast and Game Winner for instance.
Many of us who follow the horse racing triple crown are wondering what wacky event will happen at this one. At the Kentucky Derby there was a disqualification of the winning horse, something which has never happened. And at Preakness there was a riderless horse (Bodexpress booted his rider as soon as the gates opened).
Odds are that this race will be largely uneventful. The track ,located in Belmont, NY, is a 1.5 mile dirt track which has been open for 114 years.
| Horse | Odds |
| --- | --- |
| Tacitus | +250 |
| War of Will | +375 |
| Game Winner | +550 |
| Owendale | +700 |
| Everfast | +1200 |
| Master Fencer | +1200 |
| Global Campaign | +1400 |
| Intrepid Heart | +1400 |
| Sir Winston | +1600 |
| Plus Que Parfait | +1800 |
| Spinoff | +2500 |
| Tax | +2500 |