Betting on Raptors vs Bucks Game 6
May 25, 2019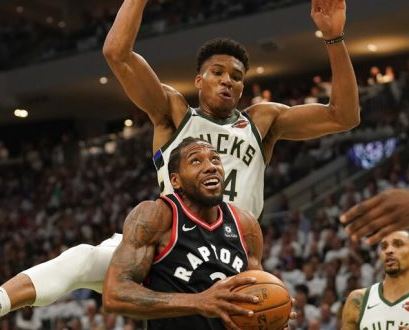 My, have the tables turned for this series. Just four days ago it was Milwaukee that was a -615 moneyline favorite to win this series. Here they are down 3-2 and facing elimination in Toronto tonight. The Bucks are now a +180 moneyline to take the series. They have to win tonight and then go back to Milwaukee and win that game too. Not an impossible task I might add.
Toronto's Head Coach Nick Nurse made an excellent move by making Kawhi Leonard primarily defend Antetokounmpo. He has been very effective in this role and has really turned the tide in this series. Antetokounmpo is just 7-of-22 from the field when guarded by Leonard in the half-court in the last three games, per ESPN.
The current sportsbook line for tonight' matchup has Toronto -1. The game betting is split down the middle at 50/50 at the sportsbooks we interviewed.
If the Raptors were to win tonight, and go on to face the Warriors of Golden State, they would be 3/1 underdogs in that series. Many in the industry are saying its a wrap for the Bucks tonight. I personally think that, in the spirit of wanting a game 7, Milwaukee can/will win this one. Our computer simulator has the Bucks covering (+1) 54% of the time (1000 simulations). I'm taking the Bucks +1.
The game start is 8:30 pm EST and can be seen on TNT. Make sure to check out the top sportsbooks if you are interested in making this one a little more interesting than it already is.