2020 NBA Championship Futures Betting Odds
June 14, 2019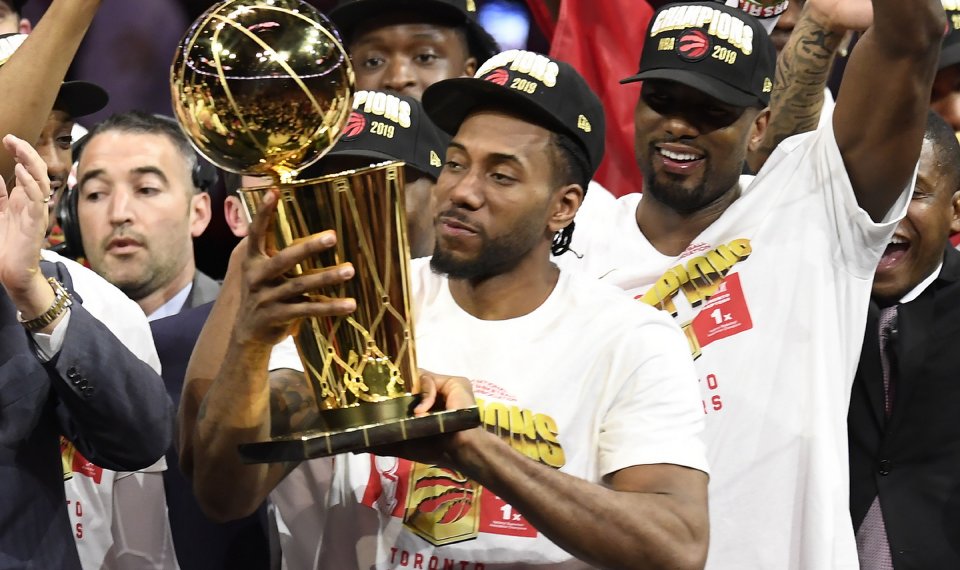 Update: These odds are immediately following the Championship. For updated NBA 2020 championship odds click here
The 2018-2019 NBA season is in the books with the Toronto raptors winning the trophy. Many folks did not see that one coming as the Raptors were put together less than a year ago. A lot of new faces were on that team.
In fact, this time last year, before the trades and acquisitions were made, the Raptors were 60/1 odds (+6000) to win it all. There was no way of knowing then that they would get all the pieces and also be able to make it work. See 2019 Futures
The Golden State Warriors are still the favorites to win it all in 2020. Even with all the injuries and uncertainties, the Warriors command enough respect to be favored overall number one at +190
The sportsbook odds will change as time goes on and the health status of players is known. Of course, trades and free agency will affect the odds as well.
2020 NBA Championship Odds
| Teams | Odds |
| --- | --- |
| Golden State | +190 |
| Milwaukee | +450 |
| Toronto | +1000 |
| Houston | +1200 |
| NY Knicks | +1500 |
| Boston | +1800 |
| LA Clippers | +1800 |
| Philadelphia | +1800 |
| Lakers | +2000 |
| Brooklyn | +4000 |
| Denver | +2500 |
| Dallas | +4000 |
| New Orleans | +4000 |
| OKC | +4000 |
| Portland | +5000 |
| Utah | +5000 |
| San Antonio | +7000 |
| Indiana | +8000 |
| Atlanta | +10000 |
| Chicago | +10000 |
| Orlando | +10000 |
| Sacramento | +10000 |
| Memphis | +15000 |
| Cleveland | +25000 |
| Minnesota | +25000 |
| Miami | +35000 |
| Charlotte | +50000 |
| Detroit | +50000 |
| Phoenix | +50000 |
| Washington | +50000 |