NFL Team Win Totals Over Under
June 29, 2019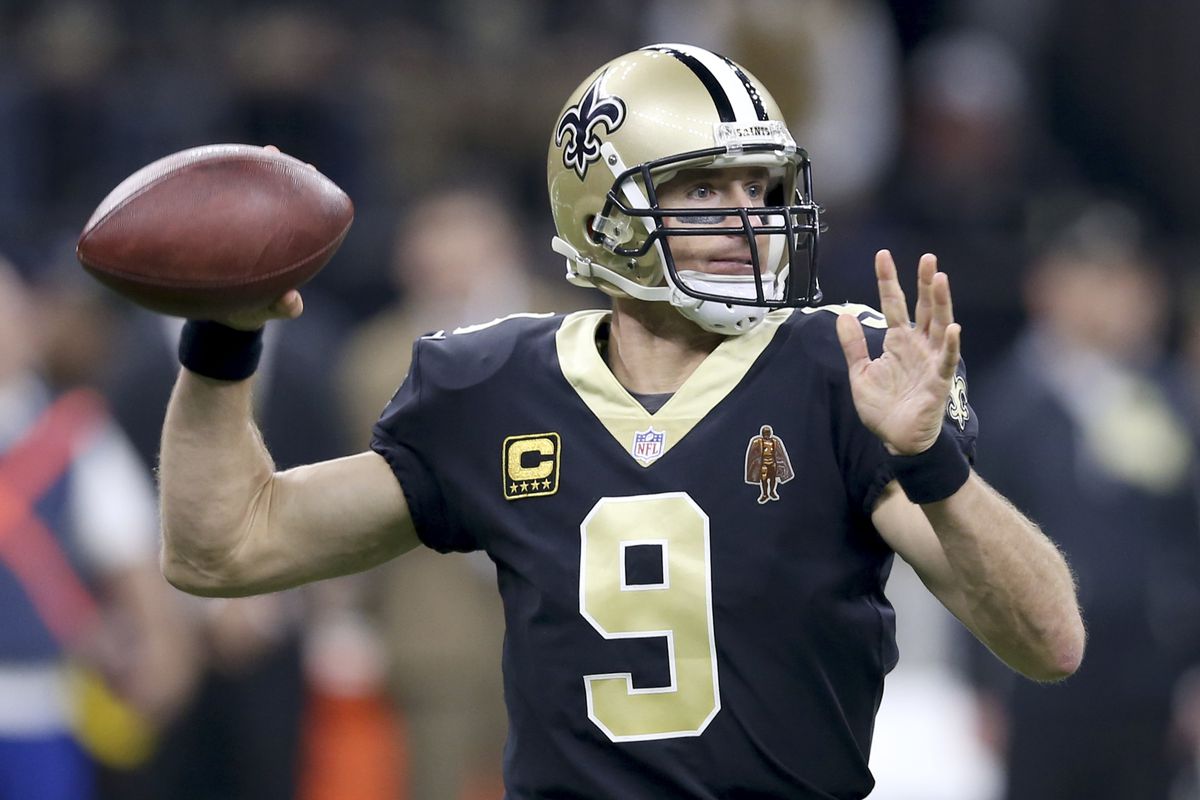 Some people like betting futures. They can make the bettor money and keep the season interesting. One popular form of future bet is the team total wins for the NFL season.
NFL teams plays 16 regular season games. Because of the amount parity that exists, a good team can come out and lay an egg and finish well below their over/under for the year. Ex. Green Bay Packers winning just six games last year as their season imploded. Their win total number for betting at the start of the season was 10. Congrats to all UNDER bettors.
Then you can have a team that is expected to be decent but the question marks around the team get them a 9.5 win over under. The Saints, being this example, went on to win 13 games and were one play from a Super Bowl appearance.
A season win total bettor must study all the changes made to the team in the off-season.  They must apply every bit of insight they can garner then come up with a solid number of their own. Then they can cross-reference it with the actual number and if there is a significant difference, that should be their bet.
Most any reputable online sportsbook will have these totals posted and you can bet them now.
| Team | 2018 Wins | 2019 Win Total | OVER | UNDER |
| --- | --- | --- | --- | --- |
| Arizona Cardinals | 3 | 5 | -110 | -110 |
| Atlanta Falcons | 7 | 9 | +110 | -130 |
| Baltimore Ravens | 10 | 8 | -130 | +110 |
| Buffalo Bills | 6 | 7 | -125 | +105 |
| Carolina Panthers | 7 | 7.5 | -115 | -105 |
| Chicago Bears | 12 | 9.5 | +105 | -125 |
| Cincinnati Bengals | 6 | 6 | -125 | +105 |
| Cleveland Browns | 7 | 9 | -130 | +110 |
| Dallas Cowboys | 10 | 8.5 | -120 | +100 |
| Denver Broncos | 6 | 7 | -110 | -110 |
| Detroit Lions | 6 | 7 | +120 | -140 |
| Green Bay Packers | 6 | 9.5 | +110 | -130 |
| Houston Texans | 11 | 8.5 | +120 | -140 |
| Indianapolis Colts | 10 | 9.5 | -150 | +130 |
| Jacksonville Jaguars | 5 | 8 | +100 | -120 |
| Kansas City Chiefs | 12 | 10 | +100 | -120 |
| Los Angeles Chargers | 12 | 9.5 | -150 | +130 |
| Los Angeles Rams | 13 | 10.5 | +110 | -130 |
| Miami Dolphins | 7 | 5 | +120 | -140 |
| Minnesota Vikings | 8 | 9 | -120 | +100 |
| New England Patriots | 11 | 11 | -130 | +110 |
| New Orleans Saints | 13 | 10.5 | +110 | -130 |
| New York Giants | 5 | 6 | +115 | -135 |
| New York Jets | 4 | 7 | -140 | +120 |
| Oakland Raiders | 4 | 6.5 | +120 | -140 |
| Philadelphia Eagles | 9 | 9.5 | -175 | +155 |
| Pittsburgh Steelers | 9 | 8.5 | -130 | +110 |
| San Francisco 49ers | 4 | 8 | -120 | +100 |
| Seattle Seahawks | 10 | 8.5 | -120 | +100 |
| Tampa Bay Buccaneers | 5 | 6.5 | +115 | -135 |
| Tennessee Titans | 9 | 8.5 | +120 | -140 |
| Washington Redskins | 7 | 6 | -120 | +100 |