FanDuel Pays Out USA Women's Bets Early
July 2, 2019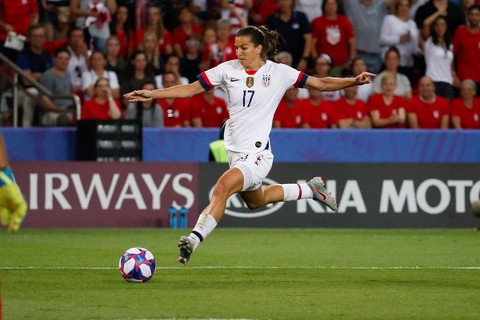 If you bet on the USA to win it all before Friday's matchup against France, you are richer for your actions. Of course, this is only if you bet it at online sportsbook FanDuel. The app and service is not available to most of the United States.
But $400,000 in bets was paid out in what is a fairly common PR practice these days. When a company stands to lose relatively little money on a premature payout to garner press attention, they will do it. The practice came from our pals across the pond, who in fact are part owners of the FanDuel operation.
No word from bettors yet if this publicity stunt makes the Women's World Cup less exciting for them or not. As I write this article, USA women's is leading England 2-1. The USA women's team was the overall favorite entering the tournament.
If the USA holds on to defeat England they will go on to face either Sweden or Netherlands in the final game. That game can be seen tomorrow at 3PM EST and is on FS1.
According to top ranked online sportsbooks, Netherlands is favored over Sweden:
Netherlands +110
Sweden +200
Draw +200