Clippers Take Over as NBA Favorites
July 6, 2019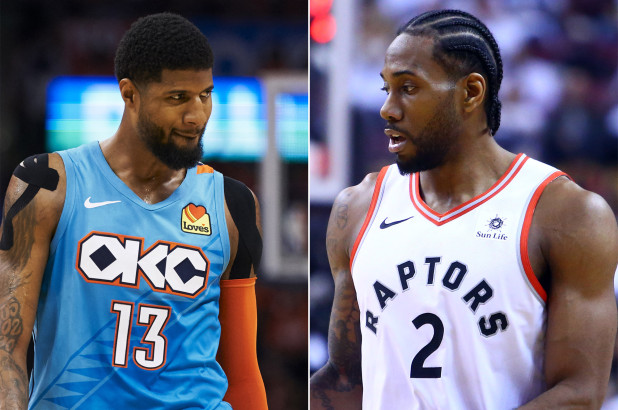 By now you are no stranger to the huge trade and signings made in the LA Clipper organization. As you can imagine adding that kind of star-power will really increase your odds of winning the championship. Adding Paul George and Kawhi Leonard to a team that already won fifty games may just put the Clippers over top and it definitively did as far as the NBA championship betting odds are concerned.
Now, for the first time in years, there are multiple real contenders. The parity among the upper echelon teams is as good as it has been. But the other 25 or so teams will have to make the playoffs and hope to shock the world.
Congratulations to everyone that had a bet slip with Kawhi Leonard going to Clippers at +225 or more. He was favored to return to the Raptors at -175 when the Kawhi Leonard sweepstakes first started. Those odds changed as time moved forward.
I kept daring No. 2 to sign with the Clippers and compete against LeBron. He did it! Gotta give Leonard credit for that.

— Skip Bayless (@RealSkipBayless) July 6, 2019
Here are the updated sportsbook futures.
Odds to win the 2019-2020 NBA Championship
| Team | Odds |
| --- | --- |
| Los Angeles Clippers | +300 |
| Los Angeles Lakers | +400 |
| Milwaukee Bucks | +500 |
| Philadelphia 76ers | +800 |
| Golden State Warriors | +1400 |
| Houston Rockets | +1400 |
| Denver Nuggets | +1600 |
| Utah Jazz | +1600 |
| Boston Celtics | +2000 |
| Brooklyn Nets | +2000 |
| Toronto Raptors | +2000 |
| Indiana Pacers | +3300 |
| Dallas Mavericks | +4000 |
| Portland Trail Blazers | +4000 |
| Oklahoma City Thunder | +5000 |
| Miami Heat | +6600 |
| New Orleans Pelicans | +6600 |
| San Antonio Spurs | +6600 |
| New York Knicks | +10000 |
| Orlando Magic | +10000 |
| Atlanta Hawks | +12500 |
| Charlotte Hornets | +15000 |
| Chicago Bulls | +15000 |
| Cleveland Cavaliers | +15000 |
| Detroit Pistons | +15000 |
| Memphis Grizzlies | +15000 |
| Minnesota Timberwolves | +15000 |
| Sacramento Kings | +15000 |
| Washington Wizards | +15000 |
| Phoenix Suns | +25000 |