UCLA Football Team Preview
July 9, 2019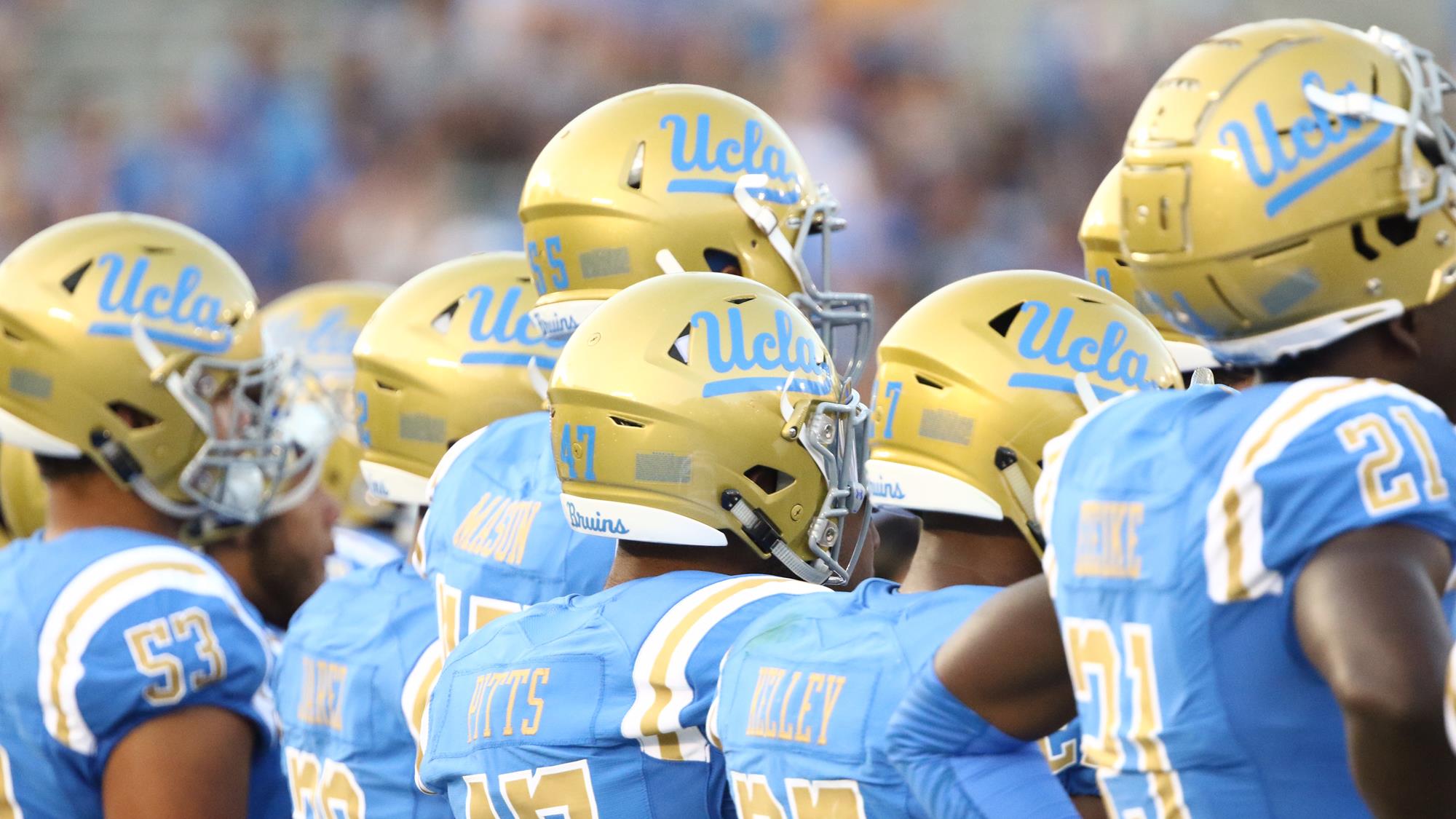 In this article we will briefly review and rank the offense, defense and intangibles associated with the 2019 UCLA Bruin football team. We will rank those as: Poor, Fair, Good, Excellent or as a "Wildcard" if there is talent and we just don't know how well they are likely to perform.
Chip Kelly is in his second year at UCLA looking for his first success since he left Oregon all those years ago. Last year Chip Kelly and his Bruins went 3-9 straight up. They were 5-6-1 against the spread.
Offense
QB Dorian Thompson-Robinson will return and get a shot at the starting reigns in 2019. He struggled much of his time under center in 2018. He threw for 1311 yards and 7 TDs. The key player on offense is RB Joshua Kelly. He ran for 1243 yards and 12 TDs last year. WR Theo Howard will return and hope to top his mark of 51 catches for 677 yards and 4 TDs.
The offense has 8 returning starters and even though it seems a bit presumptuous to say that the Bruins offense will be good based on last years numbers, I feel confident that they will be able to score plenty.
Verdict: Good
---
Defense
The defense was a weak-point in 2018. They gave up 409 points (just under 35 PPG). Both passing and rushing defense was terrible. The good news for the Bruins is that 9 starters are returning. They will be a good deal better this year, you can bet on that.
There are a lot of sophomores on this defensive team. In a few years you can expect the Bruins to have a top ranked defense in the entire country. As for right now, you can expect to see improved play but some major mistakes will be made. It was hard to pull the trigger and label the defense as "good" this time around. I am sure we will be doing so next year.
Verdict: Fair
---
Other Notes:
Bruins open against Cincinnati who upset them at home last year. Can they return the favor?
Kick returning and punt returning was awful last year for UCLA. They must improve on special teams.
2018 notable wins:
@Cal 37-7
vs Arizona 31-30
vs USC 34-27
---
Conclusion: UCLA will be a much improved team that will improve on defense and offense both. They will surely get more than three wins total this year. I say that they win at least half of their games and maybe even win 7 or 8 games in the 2019 UCLA schedule. They will be a threat to in-state teams again in 2019. Apparently some sportsbooks have UCLA win total Over/Under at 5.5 games right now. I say take the over. It is a solid bet in my opinion.
Verdict: Fair to Good, depending on which way the ball bounces.