Georgia Tech Football Season Preview 2019
July 10, 2019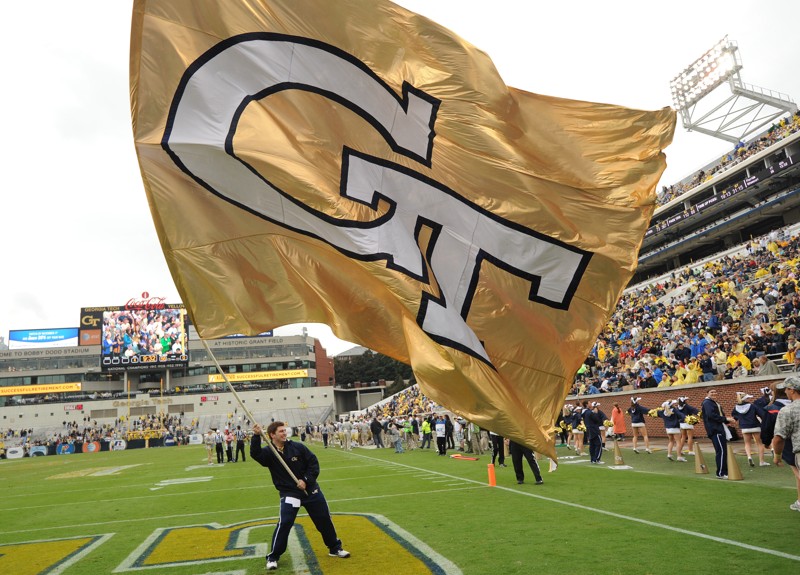 This article will attempt to evaluate the 2019 Georgia Tech Yellow Jackets football team. We will look at last year's performance as well as new starters to curate a rating. The rating of offense, defense and over-all team will be done on a scale of: Poor, Fair, Good and Excellent. We can also rate a defense or offense as "wildcard" meaning there is a lot of great young talent, but they are unproven.
This is head coach Geoff Collins' first season. His career record is 15-10.  He takes over for Paul Johnson who was the head coach for 11 seasons.
Offense
The Jackets have a total of five returning starters on offense. There is no doubt that these players were recruited for the "option style" offense that Johnson ran. This will be quite a change-up for these players. RB Jerry Howard Jr. returns to carry the ball. But, KirVonte Benson, a 1,000 yard rusher from two seasons ago, will also get his fair share of carries.
Junior Lucas Johnson will probably handle the snaps. He is a dual threat QB who totaled 3,737 yards (2,571 passing, 1,166 rushing) and 40 touchdowns (26 passing, 14 rushing) as a high school senior. He still has to beat out the other QB's in camp.
The Yellow Jackets lack experience at WR. This year will probably be a rough one for the receiving corps.
Verdict: With all the question marks surrounding the new players that will be in the lineup, as well as the change of coach and offensive philosophy, we have no choice but to rate the GT offense as Poor.
---
Defense
Four starters will be returning on defense. The linebacking corps is the strength of this defense. The secondary is also pretty decent. The question will be how will the new players on the D'line hold up. That is an uncertainty.
There are some bright spots and young talent that will get their chance to shine this year.
Verdict: Fair
---
Notes:
GT was 7-6 straight up in 2018.
GT was 5-8 ATS in 2018
---
Team
Verdict: Poor
This will be a true rebuilding year for Tech and playing in the ACC won't help matters. They may get a win over a good team but over all it is not looking good for the Jackets.
---
Betting
The team win total (Over/Under) for Georgia Tech is just four games. That seems pretty fair. Game one sees them playing at defending national champ and powerhouse Clemson Tigers. The sportsbook line for that game is currently Clemson -34 points. That is a ton of points but GT may be in store for a real curb-stomping. If you bet Over GT 4 wins for the season you will probably be sweating most of it.