Utah Football Team Preview 2019
July 14, 2019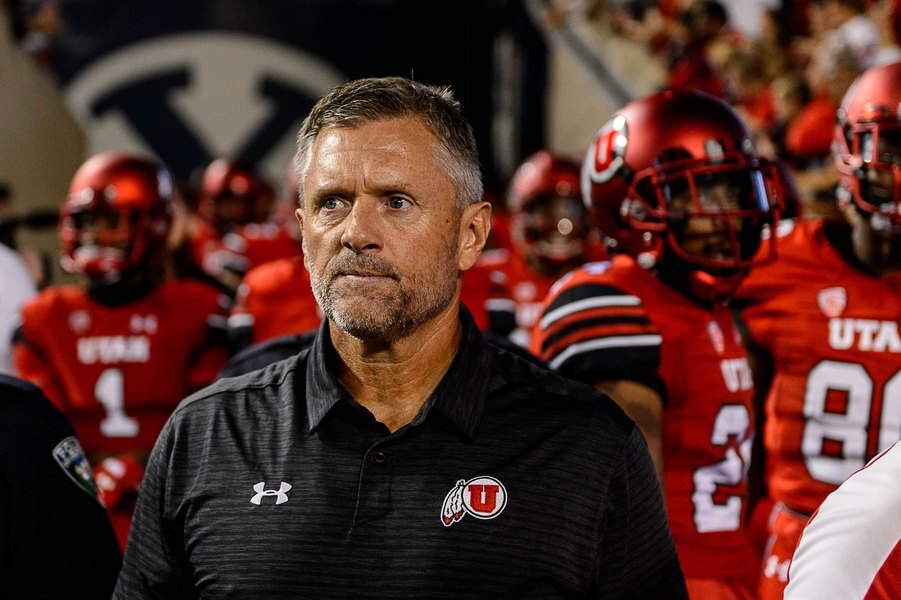 We will examine the Utah Utes football team for the calendar year of 2019.We will rate the offense, defense and overall team using the following scale: poor, fair, good, excellent. Our hope is to provide a clear cut review so that the betting public can be easily informed of Utah's capability.
15th Year head coach Kyle Whittingham feels good about this team's chances. There are a lot of returning players on both sides of the ball and some preseason all-Americans to boot. First year offensive coordinator Andy Ludwig has some nice weapons around which to game plan.
Offense
The offense returns seven starters from last season. QB Tyler Huntley will take the snaps. The fleet footed QB threw for 1788 yards and 12 TD's last season. RB Zack Moss will handle the bulk of the carries. He ran for 1096 yard last season and 11 TDs.
The Utes offense will have to take it to the next level if they want to win the conference and have a shot at the national championship playoffs. They averaged 28 PPG last year but will need to average about a TD more per game to be considered elite.
Verdict: Good
---
Defense
The Utes defense returns nine starters from last year. DE Bradise Anae and DT Leki Fotu are pres-season all-Americans in several publications. Anae had 8 sacks last season.
The Utes allowed 19 PPG in 2018. They will be even better this season. The DL is stacked. Teams will have trouble running against them and scoring on them. The defense is the strength of this team. If the offense can take their game to the next level, there is no team on Utah's schedule that they cannot beat.
CB Jaylon Johnson (pictured) is considered NFL talent level. He had four picks in 2018. The secondary for the Utes looks very good.
Verdict: Excellent
---
Other Notes
Utah's kick return game was weak last season. They were out-gained 460 yards to their 295 yards. They need improvement in this area.
Utah was 9-5 straight up in 2018.
Utah was 7-7 against the spread in 2018.
Utah signed three four star recruits this offseason.
---
Conclusion
Utah looks to have all the pieces in place to make a serious run. If they can play up to their potential, you could be looking at an undefeated team or a team with only one loss. Will they be able to take the next step? Possibly.
Verdict: Good-Excellent
---
Betting
The sportsbook season win total for Utah is 9 wins. Utah has 12 games scheduled for the regular season. I think Over 9 wins is solid play.