BYU Football Team Preview 2019
July 15, 2019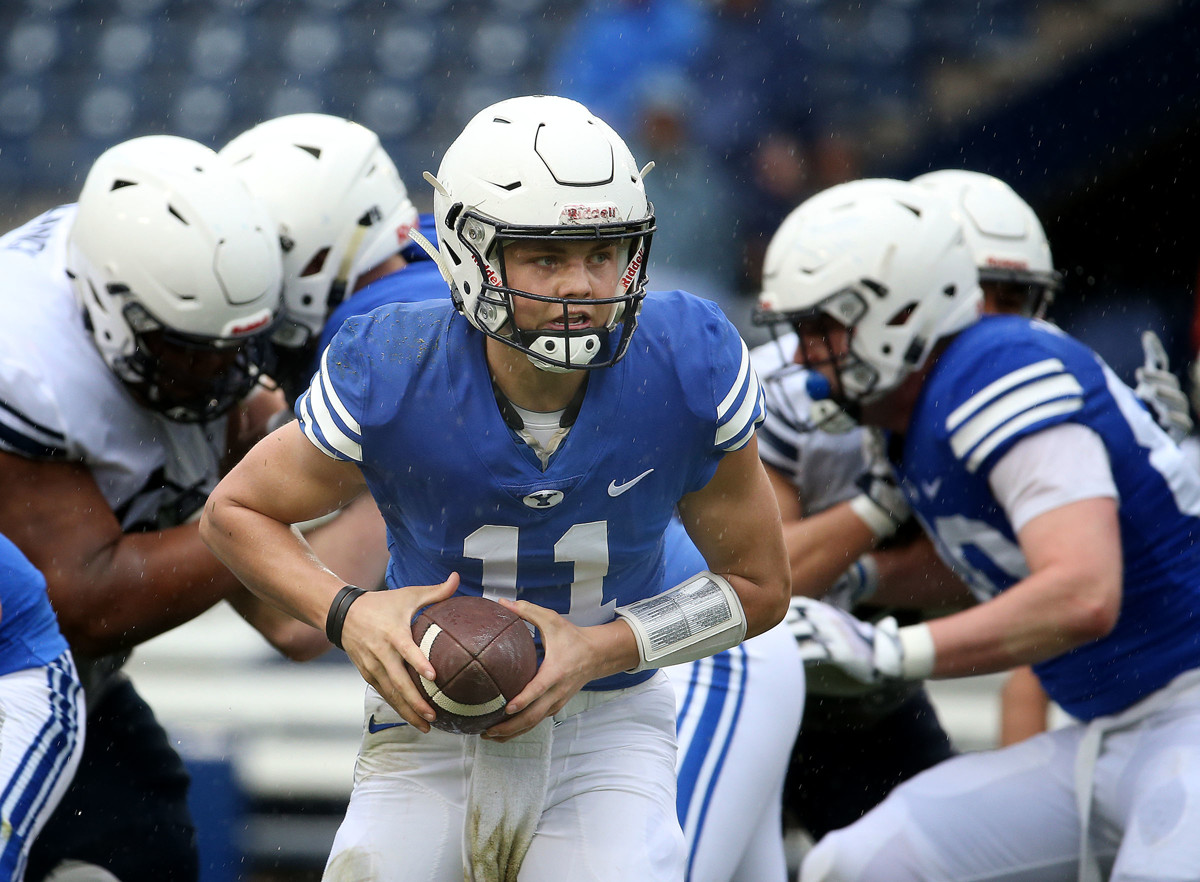 This article will review and rank the offensive and defensive teams for the 2019 BYU football team. We will use ratings of poor, fair, good, or excellent to rate the teams. We also use the rating "wildcard" if an offense or defense has players that could be great but have not really established themselves. They could have a break out season or a dismal one.
Head coach Kalani Sitake is entering his fourth year as BYU head coach. Sitake is on the hot seat in Provo. If this team does not show marked improvement you can bet he will be fired. He has a 20-19 record.
Offense
Six returning starters will suit up for the 2019 BYU Cougars offense. True sophomore Zach Wilson will be under center again for the Cougars. He took over for Tanner Mangum last season and played very well. Some BYU faithful are comparing his abilities to Ty Detmer and/or Steve Young. Time will tell if he is as capable as those guys were.
The strength of this offensive team is the O'line. It sees the return of three starters from last season. Brady Christensen, James Empey and Tristen Hoge are the veteran returners on the line. They are still relatively young and will anchor the offense for at least a couple more years.
Verdict: Wildcard
I don't quite want to slap the "good" rating on this offense. It has some very good pieces but they may not come out of the gate playing well. BYU in recent years comes out slow and then gets good as the season goes on. If this offense can come out and play well from the start, they will have a chance to finish strong and put together a winning record.
---
Defense
Defense returns seven starters. This defense ranked 18th i the nation last year and should actually improve. The defense is a strong point for this Cougars team.
Three of the four starting D' Lineman from last season are back. Three of the four defensive backs are also back.
Verdict: Good
---
Notes:
The BYU Cougars finished 2018 with a 7-6 win loss record
BYU was 9-4 against the spread in 2018.
BYU won their Bowl Game against Idaho in 2018.
---
Team
Overall this team looks good on paper. The defense wil do their part. Can the offense perform? Probably. More than likely. The team is balanced. The only question mark is at running back. If they can get the running game going early this BYU team will have a winning record.
Verdict: Fair-Good
---
Betting
Game one sees BYU facing off against one of their toughest opponents. On August 29th they will take on the Utah Utes. Utah is favored by 6 points in this first game. The Utes are very good but 6 points seems just a tad high. I was thinking more like 4.5 points at most. There may be some value in betting BYU +6 in this first game.
Season win total at online sportsbooks for BYU is 5.5 wins. Looking at their 2019 games you will see that they play a tough front loaded schedule. Utah, Tennessee, USC, Washington, Toledo, South Florida, Boise State and Utah State to be exact. Every one of these teams has a decent team and can win. Then BYU plays a "back 9" of cream-puffs in Liberty, Idaho State, UMass and San Diego State. They will have to win two of their first 8 games to have a chance at going over 5.5 wins. If they start this season the way they ended last season, Over 5.5 wins is totally possible.