Oregon State Beavers Team Preview 2019
July 17, 2019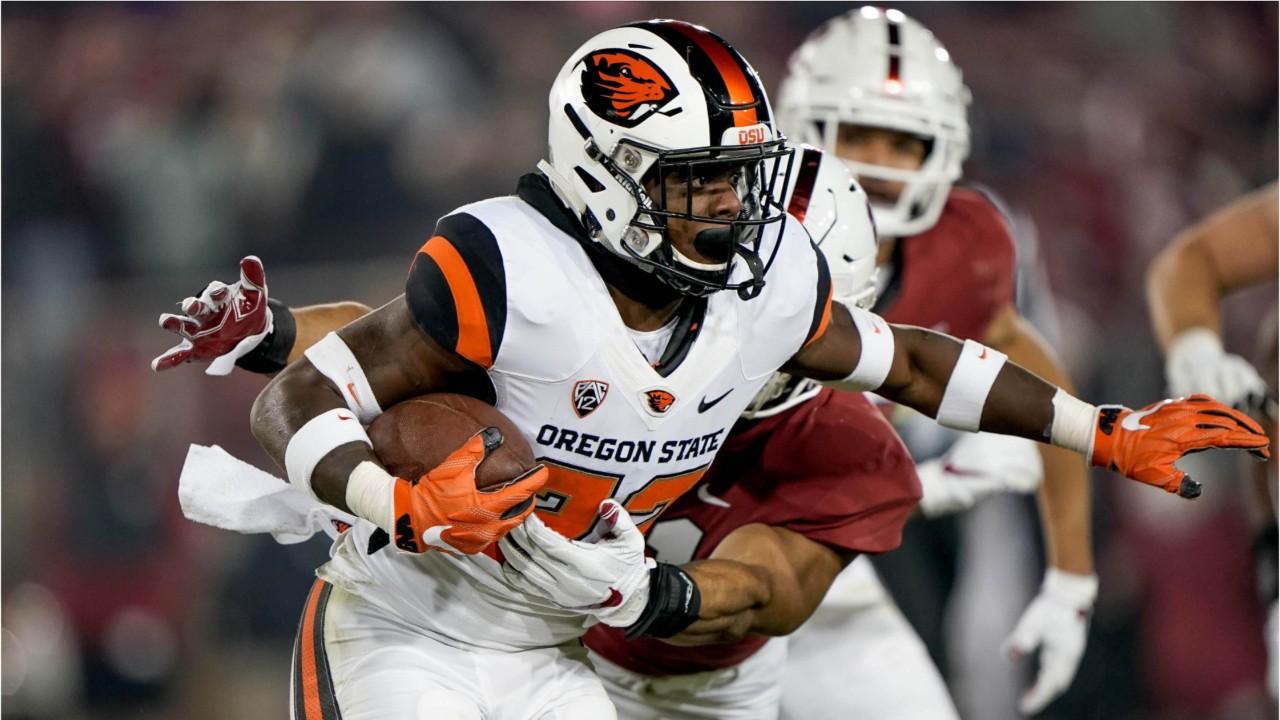 In this article we will rate the Oregon State defense and offense based on available information like returning coaches, players and schemes. We will rate these team facets on this scale: poor, fair, good and excellent. We also may use the rating "wildcard" for a team with promising young talent but looming uncertainty.
The 2019 Oregon State Beavers see second year head coach Jonathan Smith return at the helm. He and his coaches are hoping to rebuild a program that has been without any real success in years. The Beavers combined record the last five seasons is 14-46.
Offense
The offense returns six starters from last year including QB, RB and two WRs. Sixth year senior Jake Luton will probably be under center this season. The 6'7″ 230 lb. QB threw for 1,660 yards, 10 TDs and only 4 ints in limited action.
Running back Jermar Jefferson carried a load last season rushing for 1,380 yards and 12 TDs. He had a stellar 5.8 yards per carry average.
There are a couple veteran starters on the offensive line, including Gus Lavaka, a 6'4″ 358 behemoth. If they can establish the run game then the passing game can function better.
I wouldn't go as far as to call this offense good. They may end up being good. But for now, the passing game is too green to make that call.
Verdict: Fair
---
Defense
Eight starters return from last years defensive team. The Beavers defense really got beat up last year. They had next to the last worst defense in division one football in 2018. They allowed a whopping 536.8 YPG. Their rush defense was responsible for allowing most of that damage. They let opponents gain 281.8 RYPG, worst in the league.
Three of the four defensive backs are returning starters. This experience ought to help in the passing defensive game some. But overall the defense has yet to prove they have talent or the scheme to stop anyone.
Verdict: Poor
---
Other Notes:
The Oregon State Beavers were 2-10 last year straight up.
The Oregon State Beavers were 4-8 against the spread in 2018.
The kicker and punter are returning starters so the kick game should be in pretty good shape.
Notable win:
---
Conclusion
Although the Beavers will be better this year than last, there is nothing here to make me think that they will have a winning record.
Verdict: Poor
---
Betting
The sportsbook win total over under for the Oregon State Beavers is a mere 2 wins. Looking at their 2019 schedule I can see them possibly winning 2-3 games. I am leaning toward over 2 wins here. They may surprise everyone with one or two upsets. Their schedule is pretty brutal.
Week 1 has them facing Oklahoma State in Oregon. OK State is favored by -16.5 points in this game. I am actually looking for Oregon State to cover this large spread. Oklahoma State isn't a world beater themselves on paper this year. They have a pretty mediocre team. I'll take the points and let it ride.