NBA Championship Odds Post Russel Westbrook Trade
July 18, 2019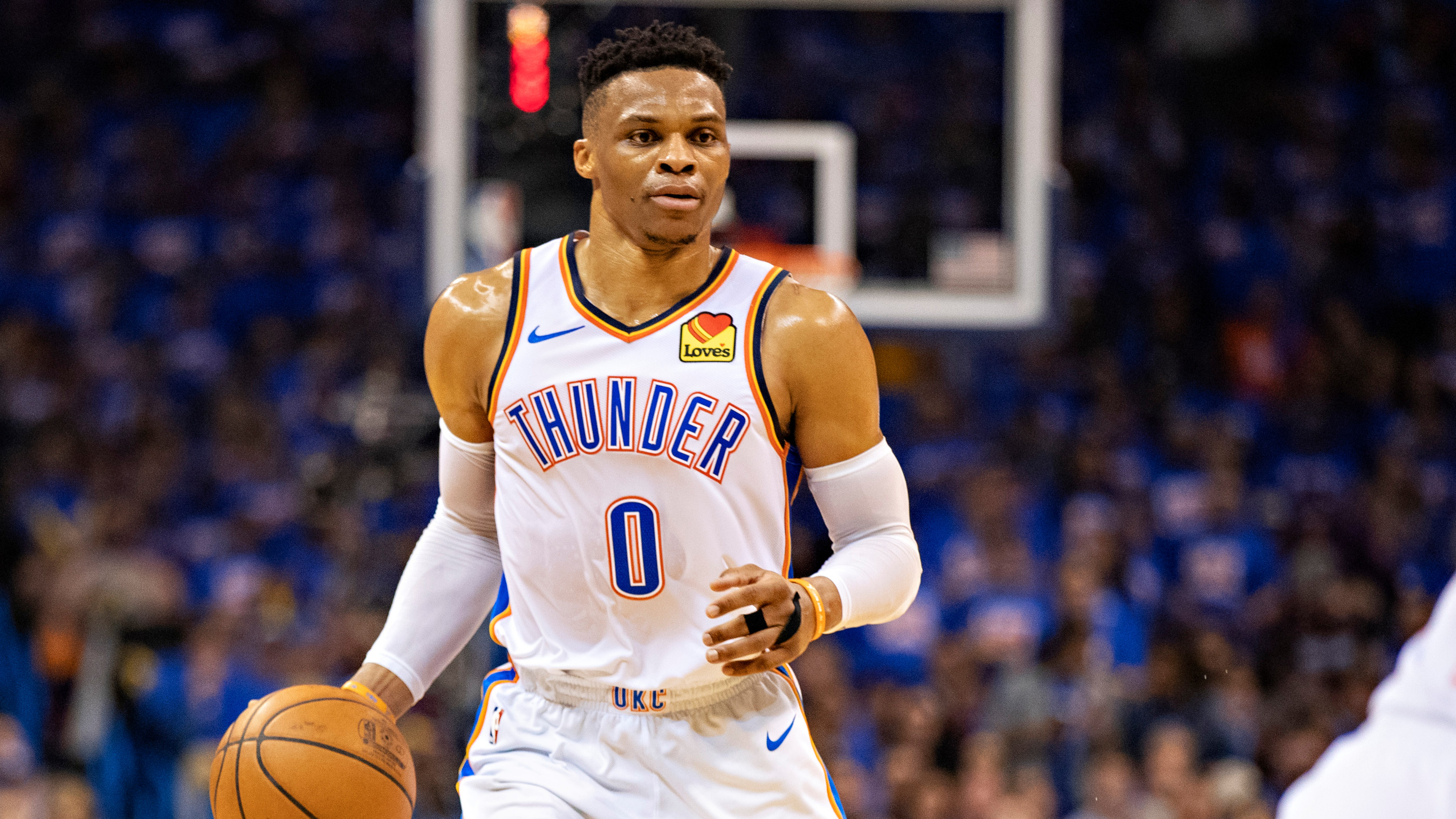 The NBA isn't done amazing us with off-season action. We saw the trading and signing of many big name players already, Kevin Durant, Anthony Davis, Jimmy Butler and Kawhi Leonard to name a few. Now, the latest big-name trade has Russel Westbrook joining his former teammate and all-star James Harden in Houston.
As a result the odds were shaken up once again. The Rockets got a slight bump from +1000 to +800 to win it all, while the Thunder slid from +3000 to +10000. Sources close to the matter say that Westbrook stated he wants to win now. Yet, other sources say that the Thunder front office was looking to trade Westbrook all along.
Whatever the case, the latest NBA championship odds are set and we have posted the below. As you can see the two top favorites to win the 2020 NBA Championship both are from Los Angeles.
2020 NBA Championship Odds
| Team | Odds |
| --- | --- |
| Los Angeles Clippers | +350 |
| Los Angeles Lakers | +450 |
| Milwaukee Bucks | +500 |
| Houston Rockets | +800 |
| Philadelphia 76ers | +800 |
| Utah Jazz | +1400 |
| Boston Celtics | +1600 |
| Denver Nuggets | +1600 |
| Brooklyn Nets | +2500 |
| Toronto Raptors | +2500 |
| Indiana Pacers | +3300 |
| Portland Trail Blazers | +3300 |
| Dallas Mavericks | +4000 |
| Miami Heat | +5000 |
| San Antonio Spurs | +6600 |
| New Orleans Pelicans | +8000 |
| Oklahoma City Thunder | +10000 |
| Orlando Magic | +10000 |
| Atlanta Hawks | +12500 |
| Sacramento Kings | +12500 |
| Chicago Bulls | +15000 |
| Detroit Pistons | +15000 |
| Minnesota Timberwolves | +15000 |
| Memphis Grizzlies | +25000 |
| New York Knicks | +25000 |
| Washington Wizards | +25000 |
| Charlotte Hornets | +50000 |
| Cleveland Cavaliers | +50000 |
| Phoenix Suns | +50000 |