Northwestern Football Preview 2019
July 19, 2019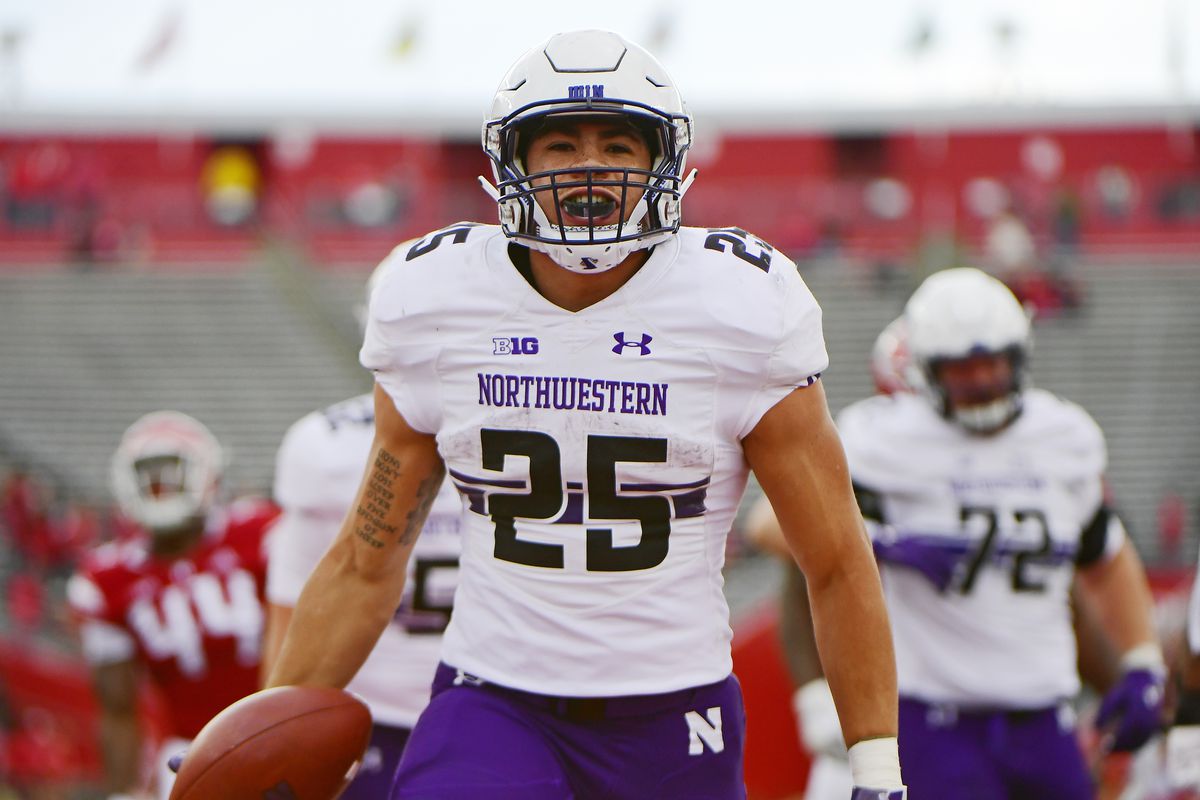 In this article we will look at the 2019 version of the Northwestern Wildcats football team. We will rate the offense and defensive teams using a scale of: poor, fair, good, or excellent. In certain cases we will rate a team as "wildcard" in that they have enough veteran pieces and upcoming talent to be good, but there is no proof of how they will play. We hope that this primer will help betting fans make informed decisions when handicapping games.
14th year head coach and former Northwestern linebacker Pat Fitzgerald enters his 14th season as head coach. His career record is 96-70. He also has long time offensive coordinator Mick McCall and defensive coordinator Mile Hankwitz on his staff.
Offense
The offensive side of the ball sees five returning starts from 2018. Running back Isaiah Bowser returns to the backfield after a decent freshman season where he gained 866 yards and scored 6 TD's. This will be his first full year at tailback.
Clemson transfer Hunter Johnson will be under center for the Wildcats this year. He is a former 5 star recruit who will get his chance to shine this year. He will be throwing to returning WR's Kyle McGowan and Bennett Skowronek.
The offensive line will have three new starters to join veterans Jared Thomas and Rashawn Slater.
There are many question marks around this offense but it does have a lot of potential. They can either come out and play good enough to win or they could start laying some eggs early.
Verdict: Wildcard
---
Defense
Six starters return on the defensive side of things including pre-season All-American LB Paddy Fisher. The junior linebacker had 116 tackles his sophomore year.
Three of Northwestern's defensive backs are returning starters. This position is definitely one of their strengths. And they'll need it. Playing in the Big Ten will guarantee that your defensive backfield gets tested, and often.
The DL has two returning starters, both at defensive end. The tackles that will be joining them have high marks thus far in off-season workouts.
This defense is pretty solid and really kept Northwestern in many of their games last season.
Verdict: Good
---
Other Notes
Northwestern finished 8-5 in 2018 including an impressive win against Utah in the Holiday Bowl.
Northwestern was 7-5-2 against the spread.
Notable wins in 2018:
@ Purdue 31-27
@ Michigan State 29-19
vs Nebraska 34-31 (OT)
vs Wisconsin 31-17
@ Iowa 14-10
@ Minnesota 24-14
Northwestern was the least penalized team in college football in 2018. Discipline is a big part of their game.
5 of 6 Big Ten games were decided by one score margins. Northwestern won five of those games.
---
Conclusion
Northwestern Wildcats fans are feeling good about this team. The Wildcats won 4 of their last 5 games last season and they are hoping that this trend continues. But, it is a different team. Half of the team is new starters including the most important position on the field, QB.
Verdict: Wildcard
---
Betting
The sportsbooks set the win total at 6.5 wins. This may seem low but when you check out Northwestern's schedule you will see why. Six of their first seven games are against strong teams. If I had to bet the total wins I would probably take the Under 6.5 wins. The schedule really is that tough. Their status as a wildcard however makes them a team that could shock everyone.
Game one has Northwestern traveling to California to play Stanford. The Cardinal are favored by -6.5 points. It is true that Stanford has a solid team this year. But, I feel like 6.5 points may just be a tad bit high. Take the points.