Stanford Football Preview 2019
July 19, 2019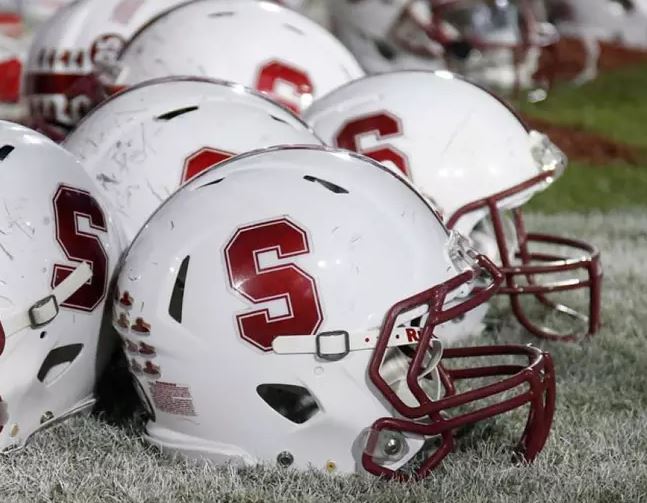 In this article we will rate the Stanford Cardinal football team. We will look at their defensive and offensive teams as well as any other factors that may be of importance. We will rate their teams on a scale of: poor, fair, good and excellent. Our hopes is that this primer will help those looking to handicap Stanford football games.
Ninth year head coach David Shaw has brought stability to the Stanford program. He is an amazing 82-26.  He is able to get great players and recruit young players that will eventually replace them and convince them to be patient to get their playing time.
Offense
Four players from last year's team are back this year. That means that seven spots will have brand new starters. But these new starters are not young and green. These are players that have been biding their time, chomping at the bit, waiting to start. Two seniors, four juniors and one one sophomore will be plugging in at these spots.
QB K.J. Costello will again be under center. The young man threw for 3,540 yards, 29 TDs and only 11 picks. He is a solid player who expects to have an even bigger year in 2019.
The RB has been a position of power for Stanford. This year senior Cameron Scarlett hopes to continue that tradition. He will likely get a ton of carries. He is a big and durable player. Last year, as a backup, he rushed for 330 yards and 8 TD's.
The WR corps is all new to the starting lineup but they have play making ability. Defenses won't be sleeping on this group.
The Offensive Line has three new starters, all juniors and seniors. They return pre-season All-American LT Walker Little and senior left guard Devery Hamilton. This line will be just fine. Plenty of size and athletic ability.
Verdict: Good
---
Defense
Five starters return from 2018. This includes pre-season All-American cornerback Paulson Adebo. Just like on offense, the defense starters this year are all guys that have been waiting their turn and are mostly juniors and seniors with only one sophomore and zero freshmen.
The defense last season allowed just over 22 PPG last season. I think they can bring that number down under 20 PPG and consequently win one or two more games than they did last year.
Verdict: Good
---
Other Notes:
Stanford was 7-5-1 against the spread and 9-4 straight up in 2018.
Notable wins:
vs USC 17-3
@ Oregon 38-31 (OT)
@UCLA 49-42
@ Cal 23-13
---
Conclusion
The 2019 edition of Stanford football is a good one. A solid, well balanced team with an experienced professional coach leading them is a recipe for success.
Verdict: Good
---
Betting
The sportsbook win total for Stanford is just 6.5 wins. I say the Over 6.5 wins is a solid play. It is true that they have a tough schedule. But, they can win at least half of their games and probably one or two more to boot. Their strength is in experience and disciplined football. Their QB is coming back to win football games after he could have declared for the draft. As he put it in one of his tweets: "Stanford is a special place. I'm excited to get after it with my brothers in 2019."
Game one has Stanford hosting Northwestern. The point spread has Stanford favored by -6.5 points. The spread seems a little high to me in what could be week one's greatest battle. I am leaning toward taking Northwestern and the points in week 1.