Virginia Tech Football Preview 2019
July 21, 2019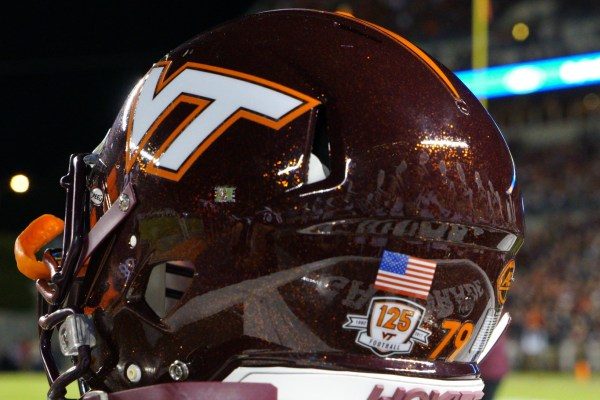 In this article we will look at the Virginia Tech Hokies football team for the year 2019. Our hope is to give sports bettors and amateur handicappers a primer in which they can use to help pick their games.
Fourth year head coach Justin Fuente looks to rebound from his first losing season at VT. He and his offensive coordinator Brad Cornelson will attempt to tune up the offense to increase the output of 2018's 29 PPG.
Offense
The offense sees the return of five starters from 2018. This includes senior QB Ryan Williams who threw for 2,716 and 24 TD's. His best receiver, Damon Hazelton, is back as well. Hazelton had 51 catches for 802 yards and 8 TD's.
In the backfield will be junior Deshawn McClease. He gained 433 yards last season in a back-up role. He will share carries with junior Jalen Holston.
The offensive line has two returning starters. Unfortunately for the Hokies the offensive line is very young. It is composed of a junior, three sophomores and a freshman.
Verdict: Fair
---
Defense
The defense is returning 10 starters from last season. This is definitely a great thing for Bud Foster, the 25 year defensive coordinator for the Hokies. This defense will definitely improve from last season's performance. Age and experience help players get better. They will have to improve as they allowed 31 PPG in 2018.
LB Rayshard Ashby, only 5'10" in height, led the Hokies in tackles last season with 105 total. He is expected to be the leader in tackles again this year.
DE Houshun Gaines will be back at DE and last season led the team with 4.5 sacks. The Hokies will need more production from him if they want a chance to win the ACC.
Verdict: Good
---
Other Notes
Virginia Tech was 6-7 straight up in 2018 and lost to Cincinnati in the Military Bowl 31-35.
Virginia Tech was 6-7 against the spread in 2018.
Virginia Tech was dominant in kick returning last season. They gained 928 yards vs the opponents 160 yards. Special teams has always been a point of pride for the Hokie team.
Notable wins:
@ FSU 24-3
@ Duke 31-14
vs Virginia 34-31 (OT)
---
Conclusion
The offense will most certainly play better this year, but how much better remains to be seen. The defense feels pretty good about themselves and think they should be able to keep the Hokies in ever game they play.
Look for special teams and gadget plays to be the difference that gets this Hokie team back in the winning column.
We are going to go a little bit out on a limb and rate this team as good.
Verdict: Good
---
Betting
The sportsbook team win totals seem to agree with my verdict of Virginia Tech being a good team. They have assigned a number of 8 wins.
Looking at Virginia Tech's schedule you can see why they are expected have a winning record. They play Old Dominion, Furman and Rhode Island as their non-conference games. That should be three wins right there. But you never know. The Hokies have lost to small teams before including Old Dominion last season. I think 8 wins is a good total for them. If I were to bet either way it would be the Over. The Hokies play Georgia Tech (who is going to be bad) Duke (who is rebuilding), Wake Forest, Pitt, Virginia and Wake Forest (all who they have an even odds chance of beating).
Game one has VT at Boston College. The Eagles are a team that is slowly getting better and has some real talented players. The Hokies are favored -2.5 points. The line is a just a tiny bit low and there is slight value on VT -2.5 points at BC.