YouWager Sportsbook Explains Domain Change
July 24, 2019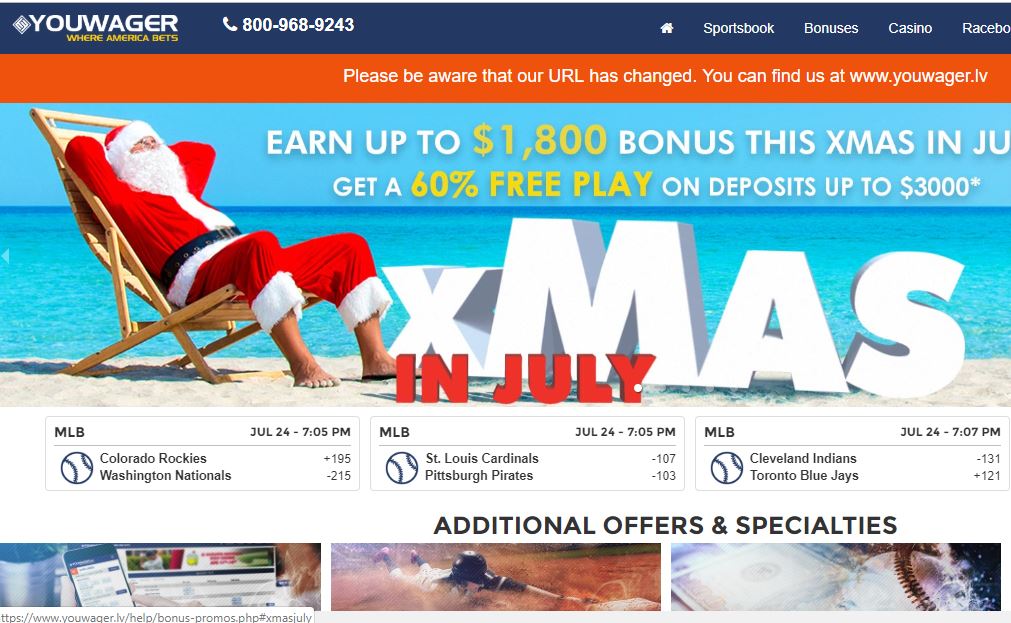 Highly rated online sportsbook YouWager has slightly changed their domain name from YouWager.eu to YouWager.lv
Message directly from the sportsbook:
"With Boris Johnson becoming the new Prime Minister and his appointment of Dominic Cummings as a key advisor, the likelihood of a "hard-Brexit" is higher now than at any time in the past.
On 18 July 2019, the European Commission issued an updated notice to stakeholders concerning the .eu domain names registered by UK residents. The notice reads:
"Subject to the transition period provided for, in the Withdrawal Agreement, as of the withdrawal date the EU regulatory framework for the .eu Top Level Domain, and in particular Regulation (EC) No 733/2002 of the European Parliament and of the Council of 22 April 2002 on the implementation of the .eu Top Level Domain, will no longer apply to the United Kingdom. […].
"Where, as of the withdrawal date and as a result of the withdrawal of the United Kingdom, a holder of a domain name does no longer fulfil the general eligibility criteria pursuant to Article 4(2)(b) of Regulation (EC) 733/2002, the Registry for .eu will be entitled to revoke such domain name on its own initiative and without submitting the dispute to any extrajudicial settlement of conflicts in accordance with point (b) of Article 20, first subparagraph, of Commission Regulation (EC) No 874/2004."
Youwager's registering agent's location is the United Kingdom. While the future for the Brexit, Europe, and the UK is uncertain, Youwager believes the potential risk and unintended consequences of staying with the '.eu' domain outweighs the short term inconvenience of switching.
We appreciate your understanding and look forward to a great football season."