Boxing: Joshua vs Ruiz Rematch Odds
July 26, 2019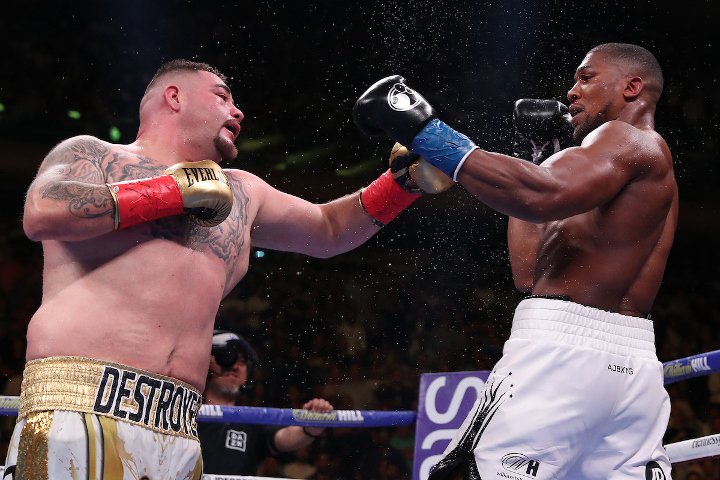 The first fight between Anthony Joshua and Andy Ruiz was a stunner for many in the boxing community. Joshua was assumed to be the far superior fighter. At first glance, Joshua is in much better shape, with cut and lean muscle. Ruiz, on the other hand, is doughy around his waste. He is clearly overweight. But, as George Foreman from his comeback years proved, that don't mean a thing.
Ruiz was able to dispatch of Joshua in seven rounds winning by TKO. It was a good, entertaining fight. And fans want more. Anthony Joshua wants the rematch more than anyone else on Earth. He feels that his loss to Ruiz was a fluke.
The fight is roughly scheduled to take place on December 7, 2019, a date which will live in infamy, well at least if Ruiz beats Joshua again. The exact date and place are in flux because there is some disagreement as to where it should take place.
Sportsbooks clearly have Joshua as the favorite to win this fight, though it won't be Joshua at 30/1 odds like the first fight.
Joshua, Anthony -350
Ruiz Jr., Andy +275