Oregon Football Preview 2019
July 26, 2019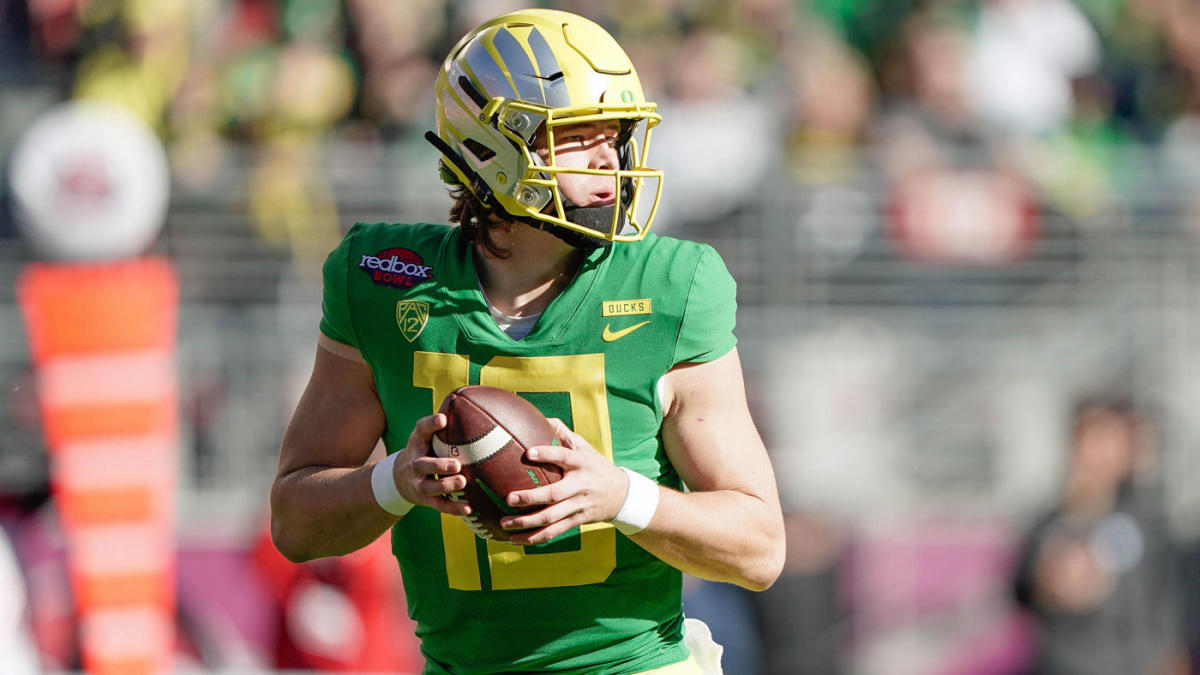 Oregon has had many good years in the 2000's. The team seemed to be on a downward slide in 2016 when they went 4-8 and then 7-6 in 2017. But last year restored hope to the Duck faithful. Oregon went 9-4 and beat Michigan State in the Redbox Bowl.
Second year head coach Mario Cristobal looks to be having success in Eugene. He is just 36-52 overall in his career. But something feels different. This Oregon incarnation seems like it has a real upside.
Offense
The star player on offense is without question Justin Herbert. The 6'6″ senior QB threw for 3,151 yards and 29 TD's in 2018. Catching 38 of those passes for 433 yards is returning WR Jaylon Redd.
CJ Vardell had over 1,000 rushing on offense in 2018. The offensive line is stacked. All five starters from 2018 are returning. This should be another 1,000 season for Vardell and Herbert should pass for more yards and TD's than last year as well.
Verdict: Excellent
---
Defense
Seven starters are returning on the defensive side of the football. Last year the defense was mediocre, giving up 25 PPG. They allowed 144 Rushing YPG and 241 Passing YPG. Those numbers will have to come down if they want to win titles.
The defensive line should improve. All four starters are back and time + experience should see them becoming better at QB pressuring and stopping the run.
The Ducks have some good LB's too. Troy Dye is a pre-season All-American. He had a combined 115 tackles last season. La'Mar Winston Jr. (pictured right) is a beast as well. He is a hybrid type linebacker who will flex out to cover slots and short zones.
The defensive backfield returns three of four starters. Jevon Holland had 5 picks in 2018. This defensive backfield should cause problems for Duck's opponents.
Verdict: Excellent
---
Other Notes:
Oregon was 9-4 straight up and 5-8 against the spread in 2018.
Oregon was outgained on special teams by about 150 yards.
Oregon has a turnover margin of +5.0 in 2018
Notable wins:
---
Conclusion
The Ducks look poised to be very good in 2019. There are high expectations from fans and bettors alike. The west coast teams aren't quite what they once were, but there are still some great teams out there ()Washington for instance). Oregon should definitely be able to win most of the games on their schedule.
Verdict: Excellent
---
Betting
The sportsbooks have the Over Under win total for Oregon at 9 games. I think betting Over 9 wins is a healthy bet. If they get past Auburn early they could very well run the table. We could be looking at college football playoffs, in which case their national championship odds are +3300, possibly the best deal on the board.
Game one against Auburn has the Tigers -3 points. The game is at a neutral field in Texas. We think that Oregon is a better team than Auburn and are gladly taking the points.