2020 NBA MVP Odds
July 29, 2019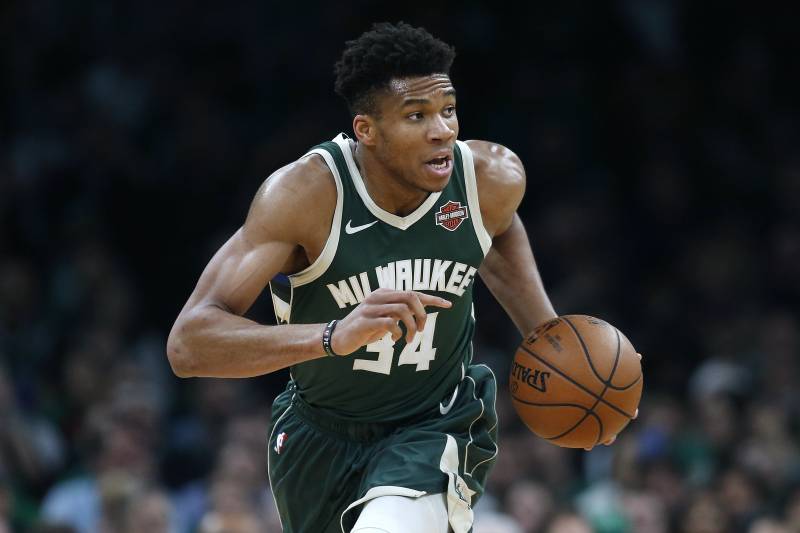 The NBA season is still several months off from starting but with all the offseason movement people are betting futures odds moreso than ever.
Earlier this month we wrote an article featuring the total wins over-unders for each team. We also wrote an article featuring the 2020 NBA championship odds shortly after the latest trades and pick-ups were made.
Now we are posting odds on who will be the NBA MVP for the 2019-2020 season.
Giannis Antetokounmpo is the sportsbook odds on favorite to repeat as MVP after his 27.7 PPG – 2018 season. Two time MVP Steph Curry is in the second spot and the MVP from two seasons ago, James Harden, is listed as third.
| Player | Odds |
| --- | --- |
| Giannis Antetokounmpo | +300 |
| Stephen Curry | +500 |
| James Harden | +700 |
| Kawhi Leonard | +800 |
| Lebron James | +900 |
| Anthony Davis | +1000 |
| Joel Embiid | +1200 |
| Luka Doncic | +1600 |
| Nikola Jokic | +1600 |
| Karl Anthony Towns | +2000 |
| Damian Lillard | +2500 |
| Paul George | +2500 |
| Russell Westbrook | +2500 |
| Donovan Mitchell | +3300 |
| Kyrie Irving | +3300 |
| Zion Williamson | +5000 |
| Jimmy Butler | +6600 |
| Kemba Walker | +6600 |
| Blake Griffin | +8000 |
| DeMar DeRozan | +8000 |
| Ben Simmons | +10000 |
| Bradley Beal | +10000 |
| Dangelo Russell | +10000 |
| Devin Booker | +10000 |
| Draymond Green | +10000 |
| Jayson Tatum | +10000 |
| Mike Conley | +10000 |
| Nikola Vucevic | +10000 |