Pitt Football Preview 2019
July 29, 2019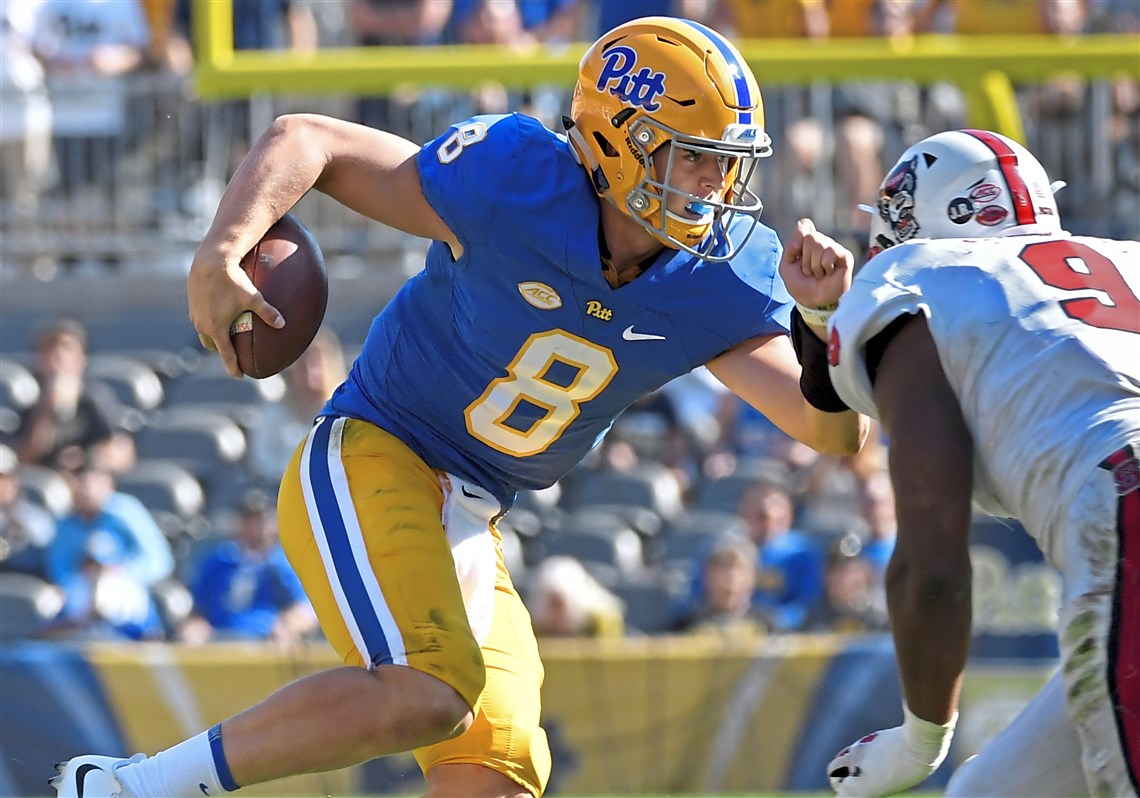 Pat Narduzzi is in his fifth year as head coach at Pittsburgh. He is 28-24 during his tenure there. He brings in first year offensive coordinator Mark Whipple to help with the offense.
Offense
The offense returns five starters from last season. QB Kenny Pickett is back. He had just 1,969 yards and 12 TD's last season. The Junior has had limited throws because the Pitt offense had a run-first philosophy. Pitt graduated a pair of thousand yard runners and now features junior A.J. Davis in its backfield. Only one offensive lineman is a returner from lasts season so you may see a bit of a philosophy change this year. Expect more passes out of Pickett.
He will be throwing to WR Taysir Mack, Maurice Ffrench and Aaron Mathews, all starters last year.
Verdict: Fair
---
Defense
Defense also returns five starting players. The secondary should be pretty good. Safety Damar Hamlin had a team high 90 tackles last year. CB Dane Jackson is a solid DB that broke up 14 passes in 2018.
Overall the defense should be pretty capable of stopping opponents. They may get exploited some with the more potent offenses and by talented offensive coordinators.
Verdict: Fair
---
Other Notes
Pittsburgh was 7-7 straight up in 2018
Pittsburgh was 8-6 ATS last year.
Wins of note:
vs Syracuse 44-37
vs Duke 54-45
@ Virginia 23-13
vs Virginia Tech 52-22
---
Conclusion
Pitt is not a bad team. That are not very good either. Their schedule doesn't really look that tough however. In reality the offensive line is green and the QB will be forced to throw a whole lot more, and probably make more mistake.
Verdict: Fair
---
Betting
The sportsbook betting win total over-under is just six wins. Although this team should be competitive with most of the teams they play, they are just weak enough in enough spots to get exploited. I think Under 6 wins is the play.
In week 1 they face off against a Virginia team that is getting better every year. The Cavs are favored by -2.5 in this game and I think it is a very solid bet to take Virginia minus the points.