Houston Football Preview 2019
July 30, 2019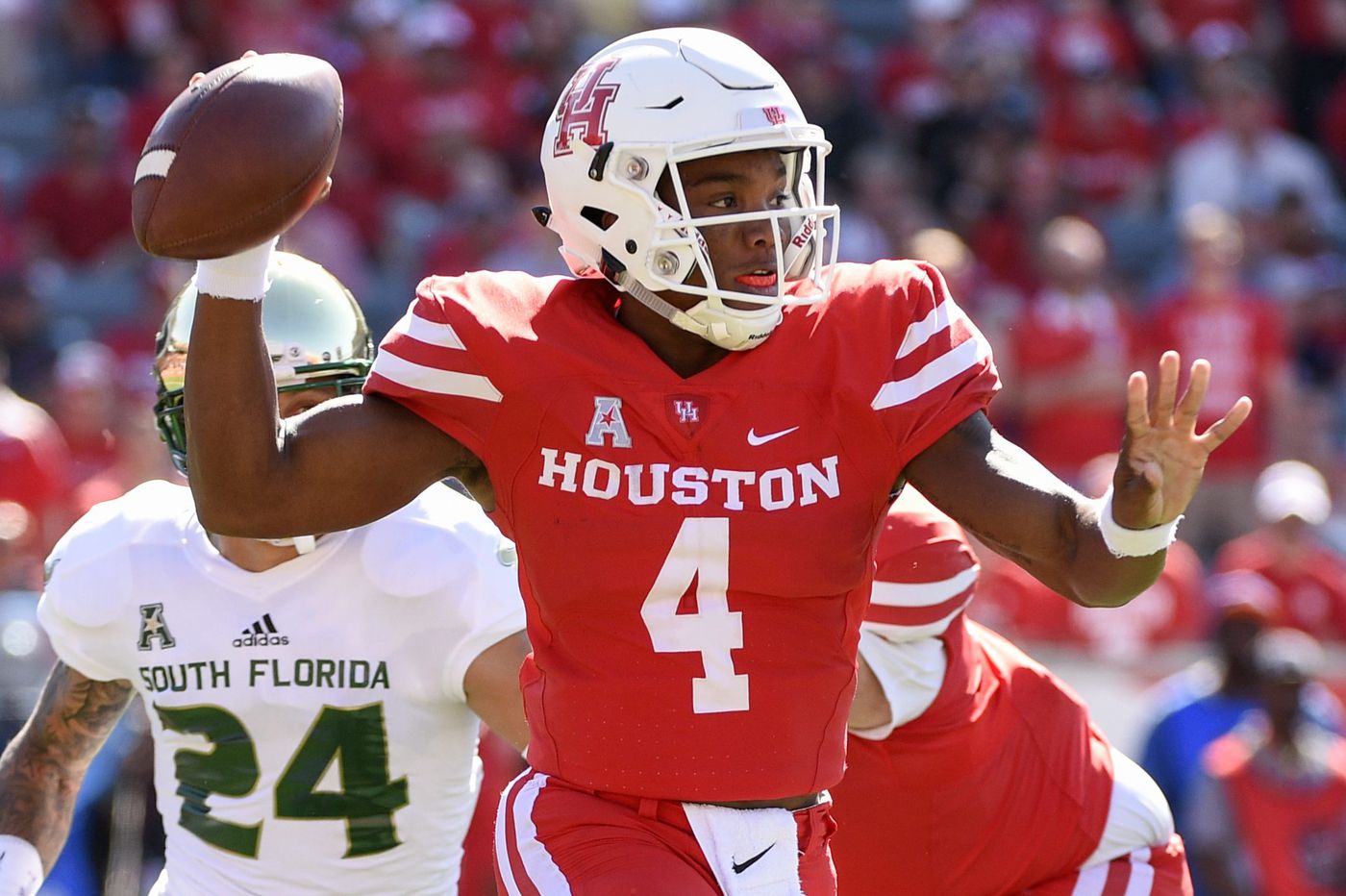 The Houston Cougars football program has really been growing and reaching a level of success. The last five years they are 8-5, 13-1, 9-4, 7-5, and 8-5 respectively. They are not to be underestimated by bigger football "powerhouses".
Coach Dana Holgersen is taking over the reigns for Houston this season. Holgerson was the offensive coordinator for this team in 2008-09. He has led the West Virginia Mountaineers for the past 8 seasons.
Offense
The Cougars return 8 starts on offense. That is a large number. These returners include the starting RB, QB, and all three WR's. Three of the five offensive lineman will be back as well.
QB D'Eriq King is a top notch player. He threw for 2,982 and 36 TD's lasts season. He ran for another 674 and 14 TD's! Wow! An exciting player.
This will be a fun offense to watch. They will be winging it all over the field and the QB will break long runs for scores. More Houston Cougars stats
Verdict: Excellent
---
Defense
Five starters from 2018 are back for 2019. Only one starting linebacker is back and two starting D'lineman. Still, the young guys who will be plugged in are very capable.
The defense did give up 274 yards passing per game and over 200 yards rushing per game. This defense has some holes and will just need to keep the Cougars in the game so the offense can win it.
Verdict: Poor
---
Other Notes
Houston was 6-7 against the spread.
Notable win:
vs Arizona 45-18
---
Conclusion
We are under no delusions about Houston. Yes, they pile up offensive numbers. But most of their schedule is tier 2 teams. In their defense, they pile up numbers against everyone. This years team should be a little better than last years team. But, they are playing a harder schedule this year.
Verdict: Fair – Good
---
Betting
The Houston Cougars were 6-7 ATS last year. Although they have a potent offense, the defense allows a ton of points too. This is a threat to spread bettors. The sportsbook team win total over-under is currently 7.5 games. Honestly, looking at the schedule, I would not be surprised if the Cougars win under 7.5 games.
Game 1 has Houston playing at Oklahoma. This is a huge challenge right out of the gate. Oklahoma is favored -26 points. This seems a bit high and our money is that Houston can keep it closer than 26 points.