Odds for Most Rushing – Passing – Receiving Yards NFL 2019
July 31, 2019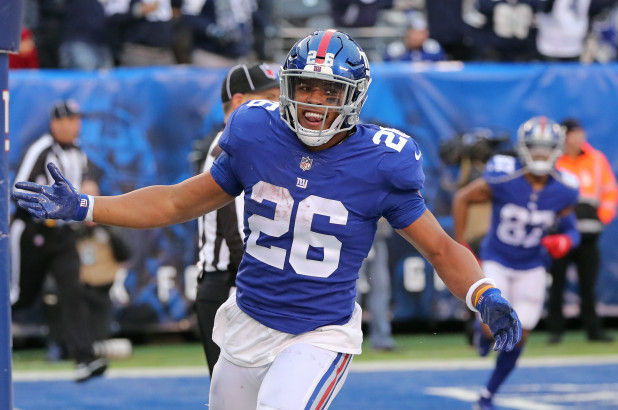 Some of the props you can bet in the NFL have to do with individual achievement. You can bet over or under TD's for almost any major player. You can also bet who you think will win the passing yards title, rushing yards title and receiving yards title.
In this article we will post the top 5 favorites in each category and go over them briefly.
First up is passing yards. With the kind of season Patrick Mahomes had last year, you would think he would be the sole favorite. Such is not the case. Tied for first position overall at +400 is Matt Ryan aka Matty Ice. Ryan was only 150 yards behind Mahomes in 2018. The overall leader was Ben Roethlisberger who had 5,129.
Ryan is not a bad selection as he will be passing from behind a rebuilt offensive line to the most dangerous WR in the NFL. The return of his rushing game will help him find open receivers as well. We have even made a case that betting ATL to win the SB at 40-1 odds is a good value bet.
| Player | Odds |
| --- | --- |
| Matt Ryan | +400 |
| Patrick Mahomes | +400 |
| Andrew Luck | +600 |
| Aaron Rodgers | +750 |
| Ben Roethlisberger | +800 |
Receiving yards odds tie directly into the QB odds. If you are at or near the top to throw for the most yards in the NFL, chances are you have a receiver who is near the top of the odds to catch for the most yards as well.
Julio Jones is the overall favorite at +650. DeAndre Hopkins is firm at the number two spot at +750. Hopkins has been one of the most consistent receivers in the game during his tenure, receiving over 1,000 yards in four of the last five season. He is a solid bet.
| Player | Odds |
| --- | --- |
| Julio Jones | +600 |
| DeAndre Hopkins | +750 |
| Michael Thomas | +800 |
| Odell Beckham | +800 |
| Davante Adams | +1000 |
The rushing odds on favorite has to be the guy who lead the league last season. Ezekiel Elliot lead the league with 1,434 yards. People may be discouraged from taking Elliot after team owner Jerry Jones recently remarked "You don't have to have a rushing champion to win a Super Bowl,", but Elliot is still worth a look. If it isn't him then Saquon Barkley will probably win it.
| Player | Odds |
| --- | --- |
| Ezekiel Elliott | +400 |
| Saquon Barkley | +550 |
| Joe Mixon | +1000 |
| Nick Chubb | +1000 |
| Derrick Henry | +1200 |