Will Your Team Make the Playoffs Odds
August 3, 2019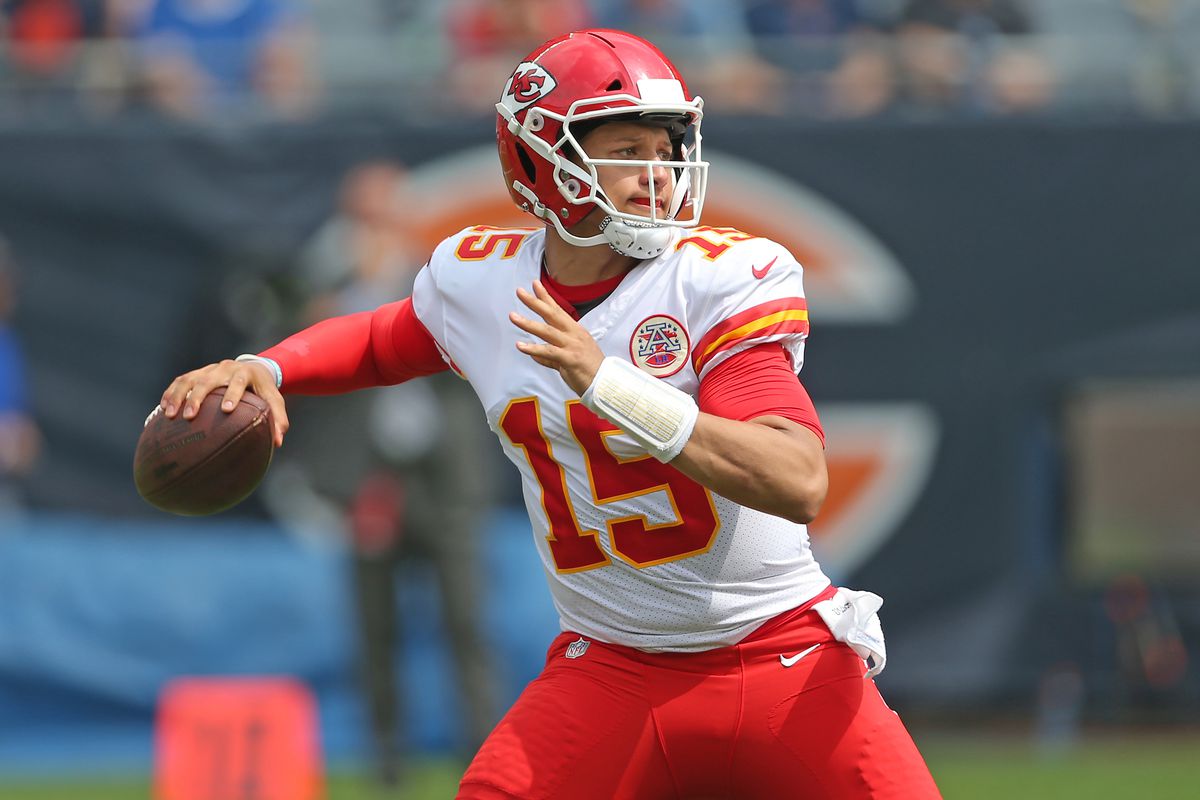 This is an interesting futures bet that some find profitable and entertaining. You can bet on each team to make the playoffs: Yes (money line) or No (money line).
If you feel strongly that a team is much better than people believe they are, you can really cash in. For instance, the Buffalo Bills are +360 on Yes to make the playoffs. If you believe the Bills are better than the sportsbooks project, you can turn 1000 bucks into $3,600.
If you think the Chiefs' QB Patrick Mahomes may suffer the dreaded "sophomore slump" and his Chiefs miss the playoffs, that bet will pay you out at +320.
There are some bettors that hate futures because your money is tied up for the entire season. They feel that the money could be better put to work earning on a nightly basis.
Below are the yes, no odds for NFL teams to make the playoffs or not.
| Team | Yes or No Odds |
| --- | --- |
| Arizona | Yes +700 |
| | No -1000 |
| | |
| Atlanta | Yes +140 |
| | No -160 |
| | |
| Baltimore | Yes +175 |
| | No -200 |
| | |
| Buffalo | Yes +360 |
| | No -450 |
| | |
| Carolina | Yes +240 |
| | No -280 |
| | |
| Chicago | Yes -115 |
| | No -105 |
| | |
| Cincinnati | Yes +600 |
| | No -800 |
| | |
| Cleveland | Yes -125 |
| | No +105 |
| | |
| Dallas | Yes +105 |
| | No -125 |
| | |
| Denver | Yes +400 |
| | No -500 |
| | |
| Detroit | Yes +425 |
| | No -550 |
| | |
| Green Bay | Yes -110 |
| | No -110 |
| | |
| Houston | Yes +150 |
| | No -170 |
| | |
| Indianapolis | Yes -220 |
| | No +180 |
| | |
| Jacksonville | Yes +250 |
| | No -300 |
| | |
| Kansas City | Yes -400 |
| | No +320 |
| | |
| LA Chargers | Yes -210 |
| | No +175 |
| | |
| LA Rams | Yes -330 |
| | No +270 |
| | |
| Miami | Yes +1000 |
| | No -1500 |
| | |
| Minnesota | Yes +110 |
| | No -130 |
| | |
| New England | Yes -800 |
| | No +600 |
| | |
| New Orleans | Yes -300 |
| | No +250 |
| | |
| NY Giants | Yes +425 |
| | No -550 |
| | |
| NY Jets | Yes +250 |
| | No -300 |
| | |
| Philadelphia | Yes -210 |
| | No +175 |
| | |
| Pittsburgh | Yes +105 |
| | No -125 |
| | |
| Raiders | Yes +500 |
| | No -650 |
| | |
| San Francisco | Yes +200 |
| | No -240 |
| | |
| Seattle | Yes +150 |
| | No -170 |
| | |
| Tampa Bay | Yes +600 |
| | No -800 |
| | |
| Washington | Yes +500 |
| | No -625 |
| | |