UCF Football Preview 2019
August 5, 2019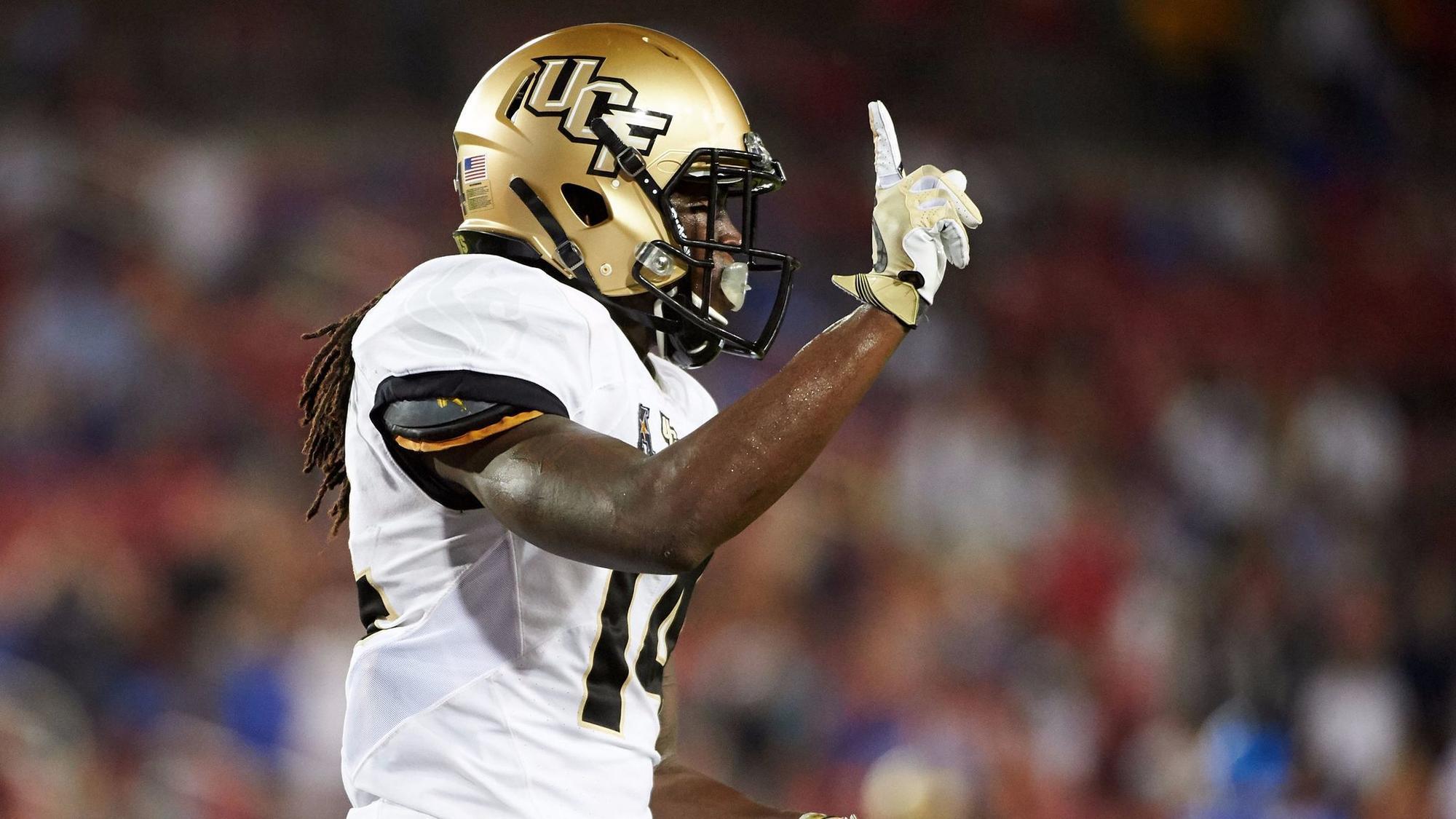 UCF has been in the public spotlight when it comes to football for nearly two decades. No longer is this team the underdog Cinderella story. They are a very large school in the middle of the state that produces the most and best football players. Other than an 0-12 campaign four years ago, UCF has been an opponent to be feared.
In this article we will go over the 2019 iteration of UCF football. We will make a determination on how good their offense and defense are and rank them on a scale of: poor, fair, good and excellent. We may also use the term "wildcard" when ranking a team that has a lot of upside potential that has not been fully proven on the field.
Head Coach Josh Heupel is in his second year after going 12-1 last year. He took over for Scott Frost, who took his talents to Lincoln, NE.
Offense
The offense has seven starters returning from the 2018 campaign. Unfortunately for the Knights, QB McKenzie Milton is still injured from a knee blowout late last season. There is currently a QB competition taking place at UCF. Brandon Wimbush, a transfer from Notre Dame, looks like he may the favorite.
The O Line is a strength. They have four returning starters, including Jordan Johnson, a 320 lb. preseason All-American.
RB Greg McCrae should see a majority of the carries. He posted 1,182 yards on 133 attempts, a 8.9 yard per carry average! The ball will also get handed to Adrian Killins Jr. quite often.
Verdict: Good
---
Defense
Five starters return from 2018. This includes preseason all-america safety Richie Grant. Grant had six picks for the Golden Knights last year.
The Knights also have a great LB returning. Nate Evans had 99 stops last season and is a strength in the run-stopping game.
The Knights held opponents to just 22 PPG last year. There is a lot of young talent on this defense but I have not seen enough to rank them as good or excellent. I will put the "wildcard" moniker on them. They could be very good. Or they could come out and lay an egg.
Verdict: Wildcard
---
Other Notes
UCF went 12-1 straight up in 2018
UCF went 9-4 against the spread in 2018.
UCF was outgained by about 500 yards on special teams in 2018.
Notable wins:
vs Pitt 45-14
vs Cincinnati 38-13
vs Memphis 56-41
---
Conclusion
The 2019 Central Florida Golden Knights could be very dangerous. They have a lot of variables that if things go their way, could see this team in contention for some championships. At the same time, if the new talent doesn't come through you could be looking at a disappointing season for Josh Heupel's team.
Verdict: Good
---
Betting
The posted win total over-under at sportsbooks is 9.5 games. This is a fair number. Central Florida has to play Stanford, Pitt and Cincinnati this year. They could lose all three of these games. I wouldn't risk betting over or under 9.5 games. Too many uncertainties.