Washington Football Team Preview 2019
August 6, 2019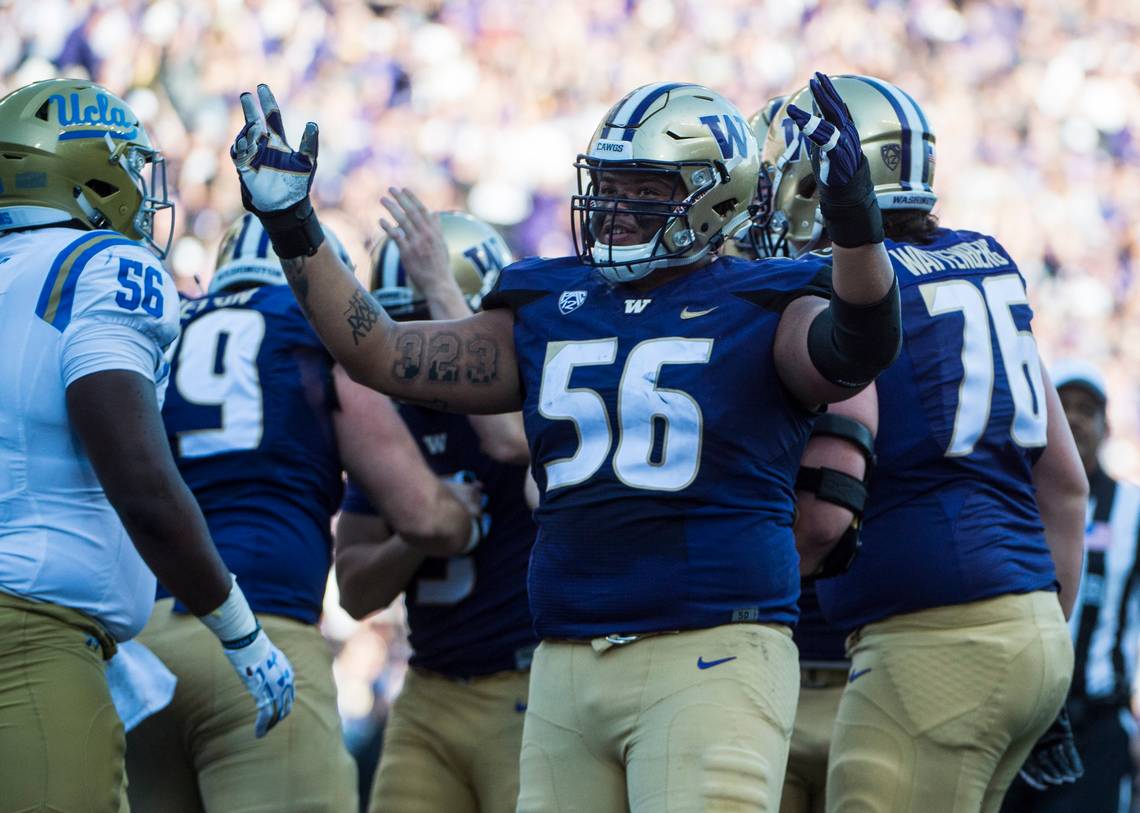 The 2019 Washington Huskies are under our microscope today. We will analyze the offense and defense and then rank them from a list of the following: poor, fair, good and excellent. Once in a while we use the rating of "wildcard" when a team has potential to be very good but has not proven it on the field.
Head Coach Chris Petersen is in his sixth year as Washington's head coach. He is 47-21 in his tenure. The last three seasons have been very good for Washington. But now the fans are ready for the Huskies to take it to the national championship level.
Offense
The Huskies lost QB Jake Browning to graduation. He showed flashes of brilliance and was thought by many to be the QB that finally takes Washington to the championship game. It didn't happen. Enter junior Jacob Eason. The 6'6″ 228 lb. QB transfer from Georgia has the size and the tools to get it done. The local high school hero looks to take this Washington team to the top and he has two seasons to do it.
Salvon Ahmed will start at running back. He has gained 608 yards in mostly a backup role. It should be noted that he averages 5.8 yards per carry and has 7 TDs in limited action.
The middle of the offensive line is something to be excited about if you are a football purist. Three returning big men including preseason All-American Center Nick Harris (pictured) will dominate the "A Gap". The new starters to the line are a couple of senior players and have size and speed. The OL should be excellent this season.
Aaron Fuller returns at WR. He had 58 catches for 874 yards and 4 TDs last year. Ty Jones is also back at wideout. The WR corps looks like it will be very solid this season.
I will go out on a limb here and say that this QB will be good enough to win. The great offensive line and very capable running backs make me think that Washington is going to score a ton of points on opponents.
Verdict: Excellent
---
Defense
Only one player is returning on defense. That is no bueno. The defense will start two freshmen and eight underclassmen in all. This is a very green defensive team.
It should be noted that many of these unproven new starters are 4 star recruits. They were all highly touted coming out of high school.
There is not one player in the secondary with a recorded interception. I will say this though, if the young players and new starters get it together early, watch out for Washington.
Verdict: Wildcard
---
Other Notes:
Washington was 10-4 straight up in 2018.
Washington was 5-9 against the spread in 2018.
Washington was outgained on special teams by 600 yards.
2018 notable wins:
@ Utah 21-7
vs Stanford 27-23
@ Washington State 28-15
vs Utah 10-3
---
Conclusion
Washington has too many question marks for me to rank them as excellent, ie., a first year starter QB and ten new starters on defense. But, if those new players play to the level which they are capable, this team could possibly win ten or eleven ballgames. Undefeated perhaps? Next year more likely.
Verdict: Wildcard
---
Betting
The total win over under released by sportsbooks is 9.5 games. When looking at Washington's schedule, I could see this team winning Over 9.5 games. But I could also see where they could lose three games as well. Therefore I have no recommendation for betting the season win total. They have to play at Stanford, at Arizona, at Colorado and at home vs USC, Oregon and Utah. They could win all these games or they could come up three or four points short in multiple of them.