NFL Survivor Pool Contest
August 10, 2019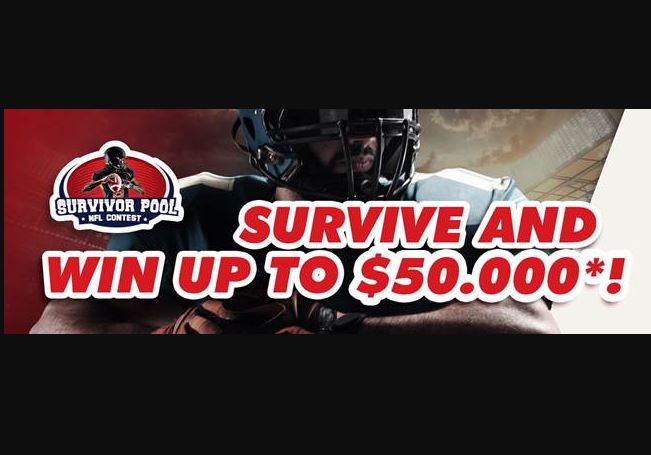 If you are looking for a real money survivor contest for the NFL season, look no further. Top rated sportsbook Youwager.lv has a good survivor pool offering that you can join until September, Monday 9th at 10:20pm ET.
You choose one NFL team that you think will win every week. This is to win straight up, no point spreads. If that team wins, you survive to the next round.
Prize: TBD. YouWager is paying out 80% of what they take in for the contest. Up to $50,000 to be rewarded.
Other notes:
You can't pick the same team twice.
You must make your pick before the start of the first NFL game of that week. Make your selections at this website. You're required to make a selection by the deadline. If you miss one selection you're eliminated from the pool. No Exceptions.
You're responsible for ensuring the correct recording of your selection . Report any suspected errors before the start of your selected game. You can always check your current selection, for the week, on our website.
Entries are $100
Selections in games that are:

Cancelled.
Not played to completion will count as a win. Regardless of the team a contestant selected. Going forward, those contestants can't select either team from the disrupted game.

In the event of more than one survivor at the season's final week, a tie-breaker determines the winner. Every week, you must guess the combined score of the last game. The system calculates the difference between the guess and the final score for each week. The differences for each week get added up to get the season long difference. The survivor with the lowest season long difference, wins the tie breaker. If more than one survivor has the exact same difference they have to share the pot.
Go to Youwager.lv and sign up. You can navigate to the survivor pool from inside the site.