Penn State 2019 Football Preview
August 13, 2019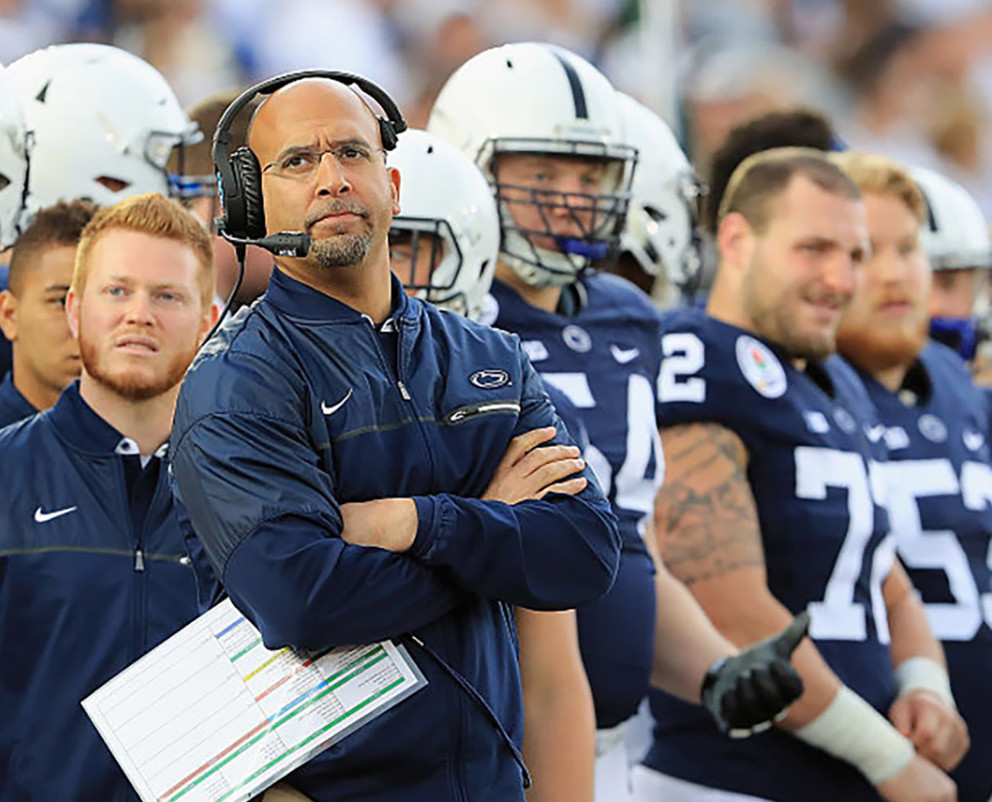 The Penn State Nittany Lions are enjoying the resurgence of their football program after a few years of mediocrity. Now, Penn State is feared as a top program once again and has real hopes to take it to the highest level.
In this article we wil preview the 2019 Penn State Nittany Lions and rate their offense and defense on a scale of: poor, fair, good and excellent.
Head coach James Franklin is in his sixth season now. He has a 69-36 record at PSU. Lats season the Nittany Lions took a slight dip in record as they went 9-4, compared to 11-2 and 11-3 the two season prior.
---
Offense
Penn State's offense is looking at the return of just four starters from last year's team. They will be featuring a new starting QB, new starting RB, and two of the three starting WR's are new to the starting role.
This is definitely a rebuilding year for the Penn State offense and if I were a Penn State fan I wouldn't expect too much. There are a lot of underclassmen in starting roles. These players will develop and mature and this team should be good next season and after.
Verdict: Fair
---
Defense
Six starters from 2018 are back in 2019. The LB position is very strong with seniors Cam Brown and Jan Johnson plugging the gaps. Penn State also has a 5 star LB recruit in Brandon Smith joining the team this year.
This defensive squad is good enough to keep the Nittany Lions competitive in most of their games.
Verdict: Good
---
Other Notes:
Penn State was 7-6 against the spread in 2018.
Notable 2018 wins:
at Pitt 51-6
vs Iowa 30-24
vs Wisconsin 22-10
---
Conclusion
This team is still plenty packed full of talent to get the wins against smaller programs and to be threatening against better teams. They still have the coaching corps and some really good young talent.
This is a team you don't want to over or underestimate. But in all honesty, if you are a Nittany Lions fan you should be looking at this season as a building year and next year and the year after look for this team to be very good again.
Verdict: Fair
---
Betting
The sportsbook win total has Penn State marked at 8.5 games. It is your job to bet Over or Under that total. In this case, I would suggest betting Under 8.5 wins. I could see this team losing games to more powerful teams and maybe even losing a few heart-breakers.
Schedule:
vs Idaho
vs Buffalo
vs Pitt
@ Maryland
vs Purdue
@ Iowa
vs Michigan
@ Michigan State
@ Minnesota
vs Indiana
@ Ohio State
vs Rutgers