Odds for First NFL Coach Fired in 2019
August 17, 2019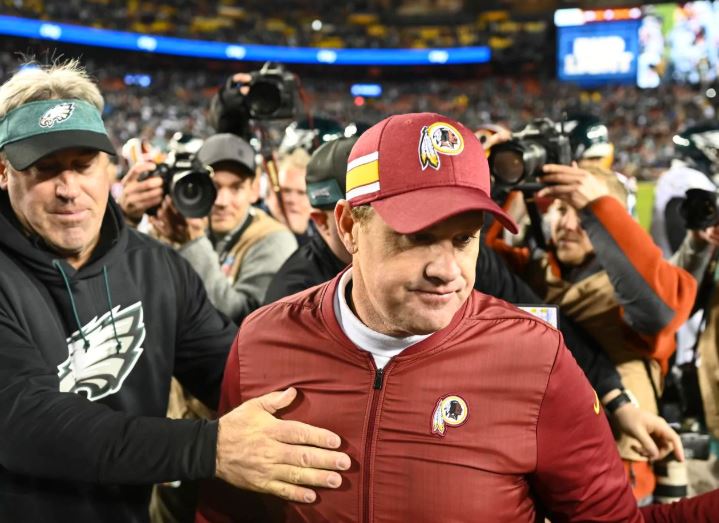 This is always a fun albeit morbid prop wager. The fans like to bet on the first NFL head coach who will be fired. We have often found that fans of long suffering teams who hope their coach is the first one fired are often fans of this prop bet.
Last year, Hue Jackson, head coach of the Cleveland Browns, was the first to be fired for that season. He was also on the short list of odds, which some sportsbooks had at +350. He was not the favorite however. The favorite was Dirk Koetter (Tampa Bay) at +250. The top four were rounded out by Adam Gase (Dolphins) +650 and Vance Joseph (Denver) +750. Complete 2018 list here.
This year it appears Jay Gruden, of the Washington Redskins, is in the hottest seat according to oddsmakers. Gruden has not been a total loser (coming off two 7-9 season) but after the Redskins collapsed last year (injury to Alex Smith), people seem to think this is the last chance for the younger Gruden coach. The heat is on from an organization that has spent a lot of money and wants to win now.
Check out the list below and maybe if you think you have some insight to which coach will get fired first, throw down some change and make some profit.
First NFL Coach to Get Fired Odds
Bet now at top sportsbooks
| Coach | Odds |
| --- | --- |
| Jay Gruden | +450 |
| Pat Shurmur | +700 |
| Doug Marrone | +900 |
| Bill O'Brien | +1200 |
| Dan Quinn | +1200 |
| Matt Patricia | +1600 |
| Ron Rivera | +1600 |
| Adam Gase | +1800 |
| Jason Garrett | +1800 |
| Sean McDermott | +1800 |
| Kliff Kingsbury | +2000 |
| Mike Vrabel | +2200 |
| Brian Flores | +2500 |
| Freddie Kitchens | +2500 |
| Matt LaFleur | +2500 |
| Mike Tomlin | +2500 |
| Anthony Lynn | +2800 |
| Mike Zimmer | +2800 |
| Kyle Shanahan | +3300 |
| Sean Payton | +3300 |
| Vic Fangio | +3300 |
| Jon Gruden | +4000 |
| Bruce Arians | +5000 |
| John Harbaugh | +5000 |
| Pete Carroll | +5000 |
| Zac Taylor | +5000 |
| Frank Reich | +6600 |
| Matt Nagy | +6600 |
| Andy Reid | +10000 |
| Doug Pederson | +10000 |
| Sean McVay | +10000 |
| Bill Belichick | +25000 |