Mississippi State Football Preview 2019
August 18, 2019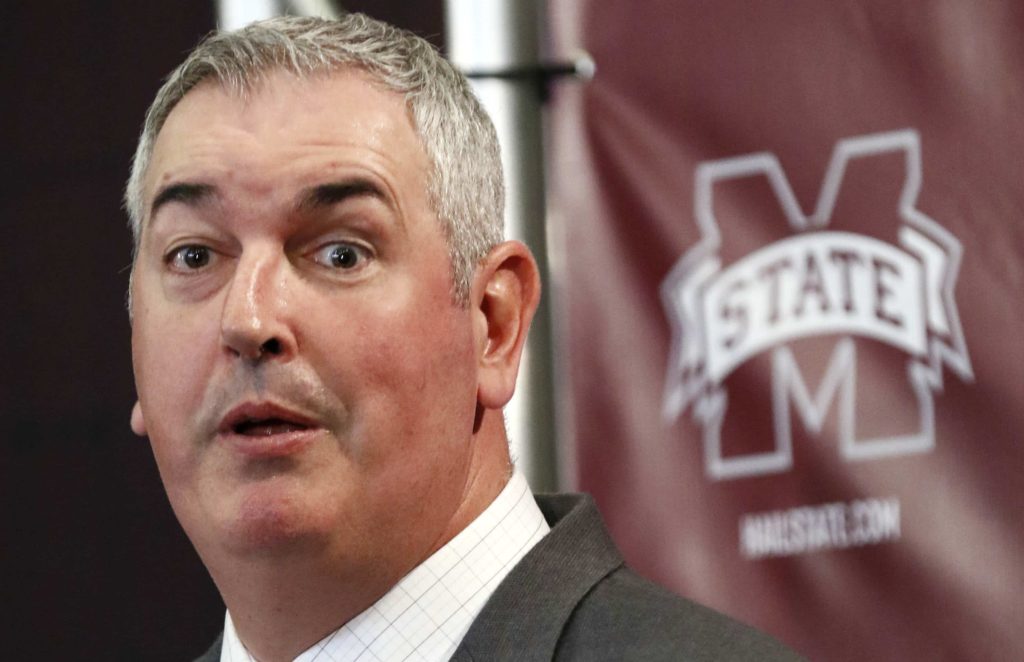 Head coach Joe Moorhead enters his second season at Mississippi State. He was 8-5 last year. He also serves as the offensive coordinator on this team.
In this article we will preview the Mississippi State Bulldogs and rank the offense and defense as : poor, fair, good or excellent.
Offense
Five starters return on offense this year. Running back Kylin Hill is a solid running back and will get the job done. The passing game needs work. The Bulldogs averaged just 173.8 yards passing per game in 2018.
First year Starting QB Keytaon Thompson is a big kid who can run when he needs to but will try to hang in the pocket and deliver passes. 6'5″ receiver Osirus Mitchell will be there to catch his passes.
The offensive line is pretty solid as there are three returning linesman, all in the A Gap.
Verdict: Fair
---
Defense
Just four players that started last year are back this season. Returning starters are all three LB positions and a CB. The good news for this defense is that all the new starters are upperclassmen and have been in this system.
Last year Miss State held 9 of their 13 opponents to 13 points or less. I believe this group can achieve similar numbers.
Verdict: Good
---
Other Notes:
Miss State was 8-5 against the spread in 2018
Notable wins:
vs Auburn 23-9
vs Texas A&M 28-13
vs Arkansas 52-6
@ Ole Miss 35-3
---
Conclusion
This team is a little bit of a rebuild. Less than half of the starters from last year are back. There is plenty of talent here so this won't be a bad team. But they may lack some of the explosiveness they will need to compete with the big dogs.
Verdict: Fair
---
Betting
The sportsbooks have the total win over-under at 8 games for this Miss State team. I think Under the 8 games is a solid play here. There just isn't enough on paper to justify them winning 8 games in my mind.