NFL Coach of the Year Odds 2019
August 19, 2019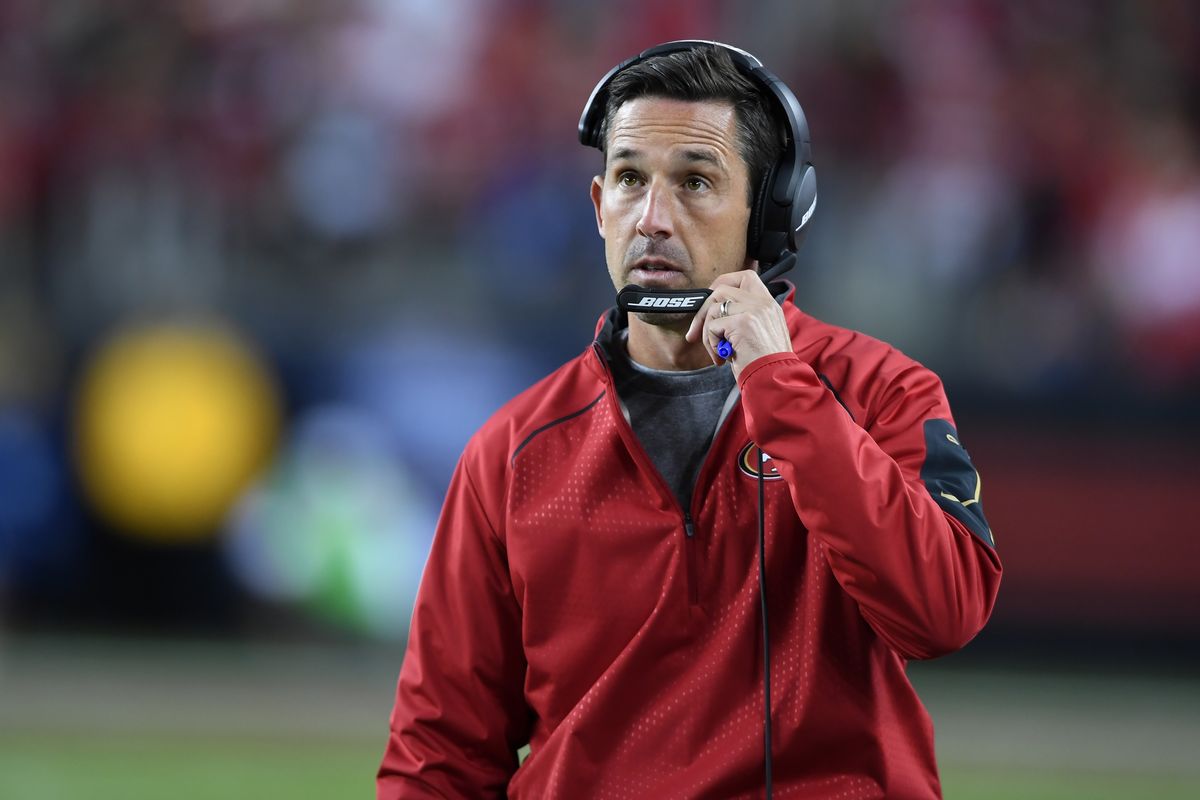 The other day we posted an article on the current odds of which coach would be fired first. Today, we will post odds on the other end of the head coaching spectrum. Which coach will win Coach of the Year in 2019?
Kyle Shanahan of the 49ers tops the list this year. I guess everyone is thinking he will post a winning record now that he has a healthy QB again and a pretty solid team. Not sure I would take him.
Old reliable Bill Bill Belichick is tied for third with odds of +1200. I think a good long shot is Dan Quinn from the Falcons with a +2000 payout.
Brian Flores (Miami Dolphins) is tied for lowest odds with three other coaches, among them is Jay Gruden, the odds on favorite to be the first coach fired this year.
2019 Coach of the Year Odds
| Coach | Odds |
| --- | --- |
| Kyle Shanahan | +1000 |
| Freddie Kitchens | +1100 |
| Sean McVay | +1200 |
| Bill Belichick | +1200 |
| Frank Reich | +1400 |
| Sean Payton | +1400 |
| Andy Reid | +1400 |
| Doug Pederson | +1600 |
| Matt LaFleur | +2000 |
| Matt Nagy | +2000 |
| Vic Fangio | +2000 |
| Bruce Arians | +2000 |
| Dan Quinn | +2000 |
| Anthony Lynn | +2000 |
| Pete Carroll | +2200 |
| Doug Marrone | +2500 |
| Bill O'Brien | +2800 |
| Adam Gase | +2800 |
| Mike Zimmer | +2800 |
| John Harbaugh | +2800 |
| Mike Tomlin | +2800 |
| Jason Garrett | +2800 |
| Mike Vrabel | +3300 |
| Ron Rivera | +3300 |
| Sean McDermott | +3300 |
| Kliff Kingsbury | +3300 |
| Zac Taylor | +4000 |
| Jon Gruden | +4000 |
| Pat Shurmur | +5000 |
| Jay Gruden | +5000 |
| Matt Patricia | +5000 |
| Brian Flores | +5000 |