Texas A&M Football Preview 2019
August 19, 2019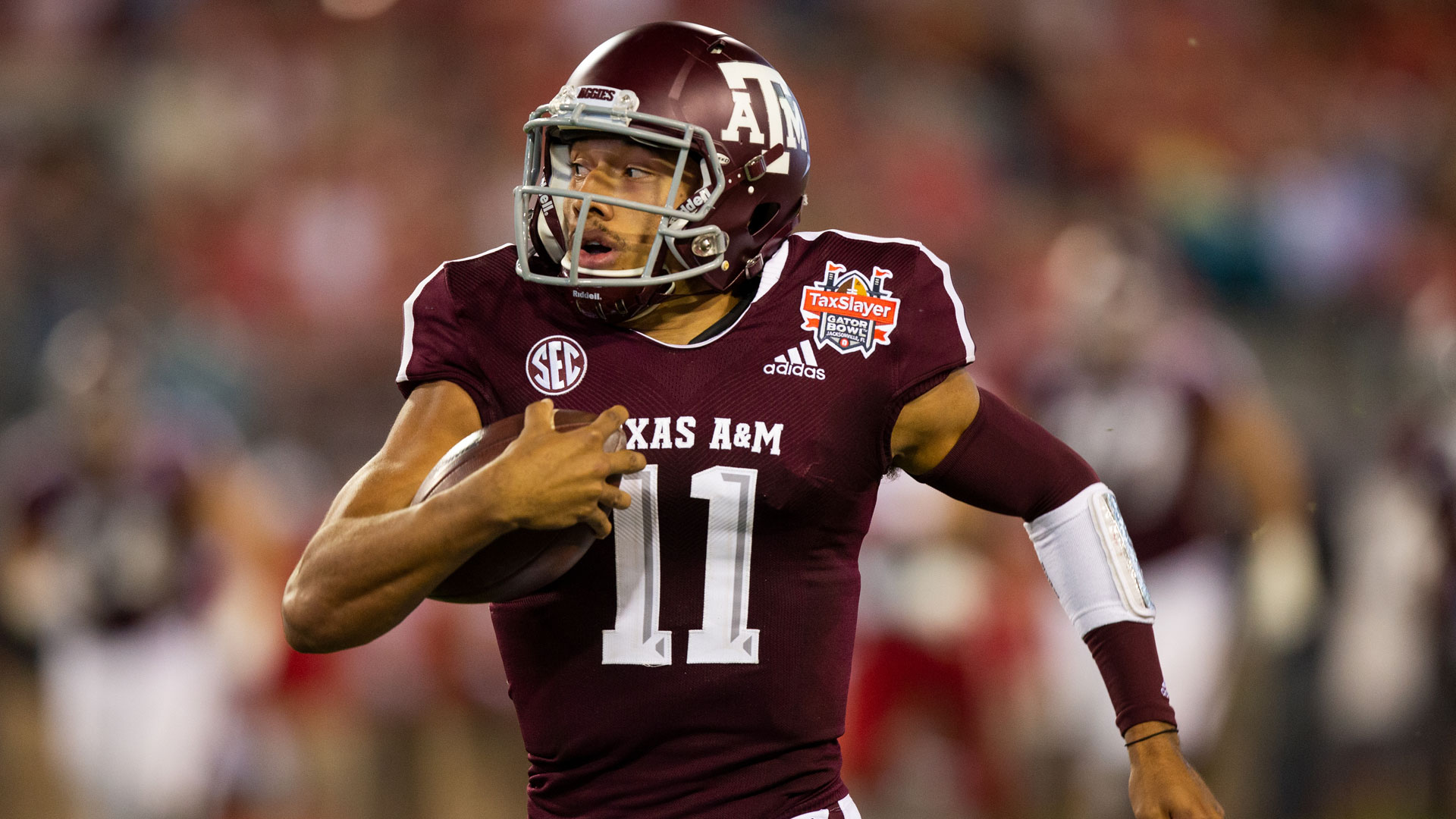 In their seven years in the SEC, the Aggies have failed to win the conference. Will this be the year they make that happen? Head coach Jimbo Fisher is in his second year as head coach since coming over from Florida State. The Aggies were 9-4 under Fisher last season.
We will review and rank Texas A&M's offense and defense on a scale of poor, fair, good or excellent. Our hope is that this preview helps sports bettors get a good feel for this team before risking their hard earned money either backing them or by betting against them.
Offense
Seven starters are back for the Aggies offense. This includes QB Kellen Mond. He threw for 3,107 yards and 24 TD's. Kellen also rushed for 474 yards and 7 TD's. He is a real threat to defenses.
Four of the offensive linemen from last year's team return also. A good offensive line is so critical to pass protection and to effectively running the ball. This is a major piece of the pie that Texas A&M has well covered.
WR Quartney Davis returns. He caught 45 balls for 585 yards and 7 TD's last year. WR Jhamon Ausbon is also back. This receiver corps is big and fast and they will all be returning next years so watch out!
Verdict: Good
---
Defense
Five starters from 2018 are back for the Aggies. There is a lot of youth (sophomores and juniors mostly) in the starting lineup. In fact, there is only one senior listed as a starter. The youth of this defensive team will be a little bit of a concern for Fisher, but his plans for this team are for the long haul. This team will be very good, very soon. If not this year, then next year.
Verdict: Good
---
Other Notes: 
Texas A&M was 9-4 against the spread, one of the better teams to bet in 2018.
Texas A&M outgained opponents on special teams by about 360 yards in total.
Punter Braden Mann is an All-American.
Notable 2018 wins:
vs LSU (7 OT's) 74-72
vs N.C. State 52-13 in Gator Bowl
---
Conclusion
You can look for this to be a dangerous team this year and especially next year. There is so much young talent its an embarrassment of riches. This is the type of team you don't want to play if you are a Clemson or an Alabama. This is the type of team that will give you a real headache.
Verdict: Good
---
Betting
Look for value when Texas A&M plays against juggernauts. If at any time this year Texas A&M is double digit underdogs, take them. They will thrive in this underdog role and have the talent to pull of some upsets.
Pay special attention to them when they play Georgia, LSU, Clemson and Alabama. If the public jumps on those favorite teams, take the Aggies plus the points.
Sportsbooks currently have the win total over-under at 7.5 games. This is a tough number to bet. The Aggies are good and they will cover games against the big dogs but winning 8 games may be hard for them when you see their schedule. I couldn't bet over or under the 7.5 games. If they were in any other conference, over 7.5 wins would be a no-brainer.
Schedule:
vs Texas State
@ Clemson
vs Lamar
vs Auburn
vs Arkansas
vs Alabama
@ Ole' Miss
vs Mississippi State
vs UTSA
vs South Carolina
@ Georgia
@ LSU