USC Football Preview 2019
August 20, 2019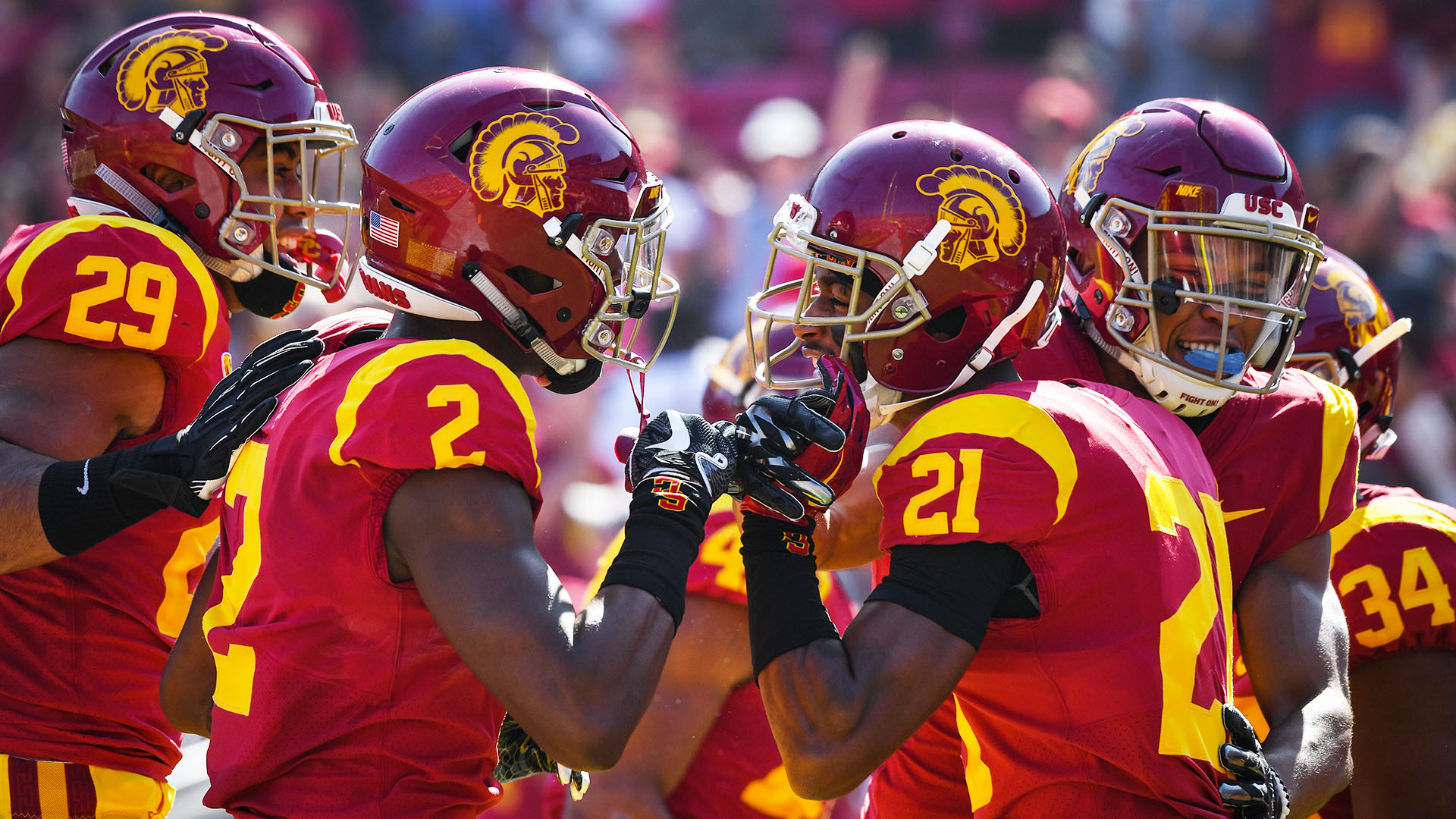 In this article we will be previewing the USC Trojans. We will take a quick look at their offense and defense and then rate them on a scale of poor, fair, good or excellent. Our hope is that this article will serve as a primer to those looking to bet for or against USC football this year.
Head coach Clay Helton is in his fifth year with USC. He has a respectable 32-17 record. That may be good enough for many other programs, but USC wants to win the championship every year. The Trojans are coming off a year where they were just 5-7. This definitely has many sports writers thinking that Helton is in the hot-seat.
Offense
Five starters are back from the 2018 starting lineup. QB JT Daniels is back under center. He threw for 2,672 yards and 14 TD's in 2018. All three of his WR's are back as well so you can expect too see everyone's numbers increase as the players are older and more experienced playing with one another.
The offensive line is sprinkled with some underclassmen and they will need to prove they belong real quick. There isn't much of a learning curve for USC as they start with Fresno State as their "warm-up" game then straight to a game with rival Stanford.
Verdict: Good
---
Defense
Six starters are back for the Trojans. Again there is a lot of youth on this defensive team as well. Just two seniors are starting on this team as well as six sophomores and a freshman.
This is a very talented group but they are young. The defensive line is the most squared-away position on the defensive side of the ball. I think the cornerbacks will get taken advantage of as often as possible.
This defensive team needs more time to develop into something special. Right now they are a little green.
Verdict: Fair
---
Other Notes:
According to our 2018 ATS chart, USC was just 4-8 against the spread.
2018 Notable wins:
vs Colorado 31-20
vs Washington State 39-36
---
Conclusion
This is a team that you know has the capability to be good and will be very soon. Can they break through this year? Hard to tell. There is a lot of youth and a lot of unanswered questions. Unfortunately for Clay Helton, unless this team wins 9 balls games or more, he won't be around to see this team come to maturity.
Verdict: Fair
---
Betting
USC's total win over-under is 7 games. I don't think they will be able to achieve that many wins. They have a pretty tough schedule. @ Washington and @ Notre Dame will be very challenging. I wouldn't be surprised if they fired Helton mid-season. Look up the odds for that and bet it.