New NFL Futures Odds – Indy Tanks – Dallas Odds Uncertain
August 28, 2019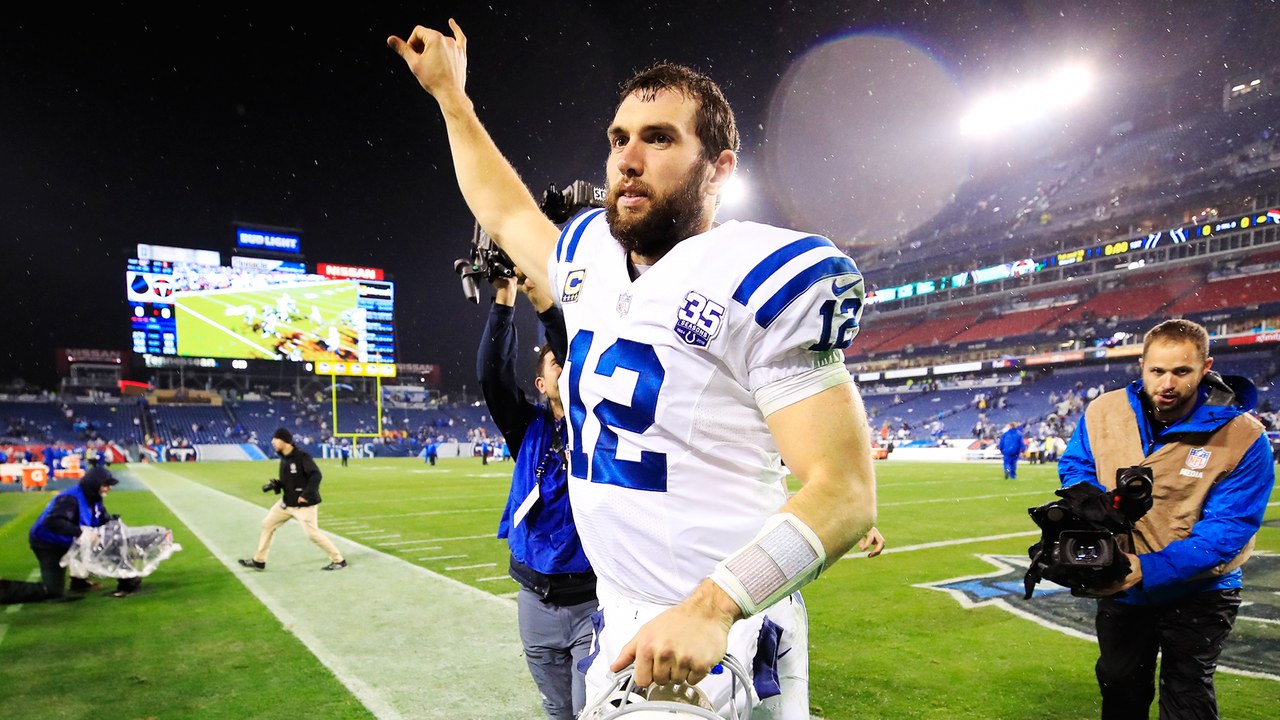 There have been a few major developments in the NFL in the past week. One in particular heavily affected the Super Bowl odds. The retirement of Indianapolis Colts star QB Andrew Luck shook Colts fans and sports bettors alike.
Also, star running-back and NFL leading rusher Zeke Elliot is holding out, waiting for a max contract. This casts some shadows of doubt on the Cowboys chances to win it all.
"The big news on the week was the retirement of Andrew Luck. It shook up all the NFL. Lot of early colts season wins under from sharp action was already moving the number down. Once The announcement came out it forced everyone to pull all the futures and readjust all the odds.  Colts moved from 10 to 1 to 45 to 1 to win the Superbowl. I believe that line is even cheap. The Colts are doomed this season line to win the Superbowl should be closer to  +25000. Now we are waiting news out of Dallas as the status of Zeke Elliot."
-George
YouWager.lv
Below we are listing the new updated futures odds for 2019 – Super Bowl 54. If you are looking for game lines please check out our live sports odds.
| Team | Odds |
| --- | --- |
| New England Patriots | +700 |
| Kansas City Chiefs | +800 |
| New Orleans Saints | +900 |
| Chicago Bears | +1200 |
| Los Angeles Rams | +1200 |
| Philadelphia Eagles | +1200 |
| Los Angeles Chargers | +1400 |
| Cleveland Browns | +1600 |
| Green Bay Packers | +1600 |
| Pittsburgh Steelers | +1600 |
| Dallas Cowboys | +2000 |
| Houston Texans | +2000 |
| Jacksonville Jaguars | +2500 |
| Minnesota Vikings | +2500 |
| Atlanta Falcons | +2800 |
| San Francisco 49ers | +2800 |
| Baltimore Ravens | +3300 |
| Carolina Panthers | +3300 |
| Seattle Seahawks | +3300 |
| Indianapolis Colts | +4500 |
| Raiders | +5000 |
| Tennessee Titans | +5000 |
| Buffalo Bills | +6600 |
| Denver Broncos | +6600 |
| New York Jets | +6600 |
| Detroit Lions | +8000 |
| New York Giants | +8000 |
| Tampa Bay Buccaneers | +8000 |
| Arizona Cardinals | +10000 |
| Cincinnati Bengals | +15000 |
| Miami Dolphins | +15000 |
| Washington Redskins | +15000 |