TNF Tampa at Carolina NFL Preview and Pick
September 11, 2019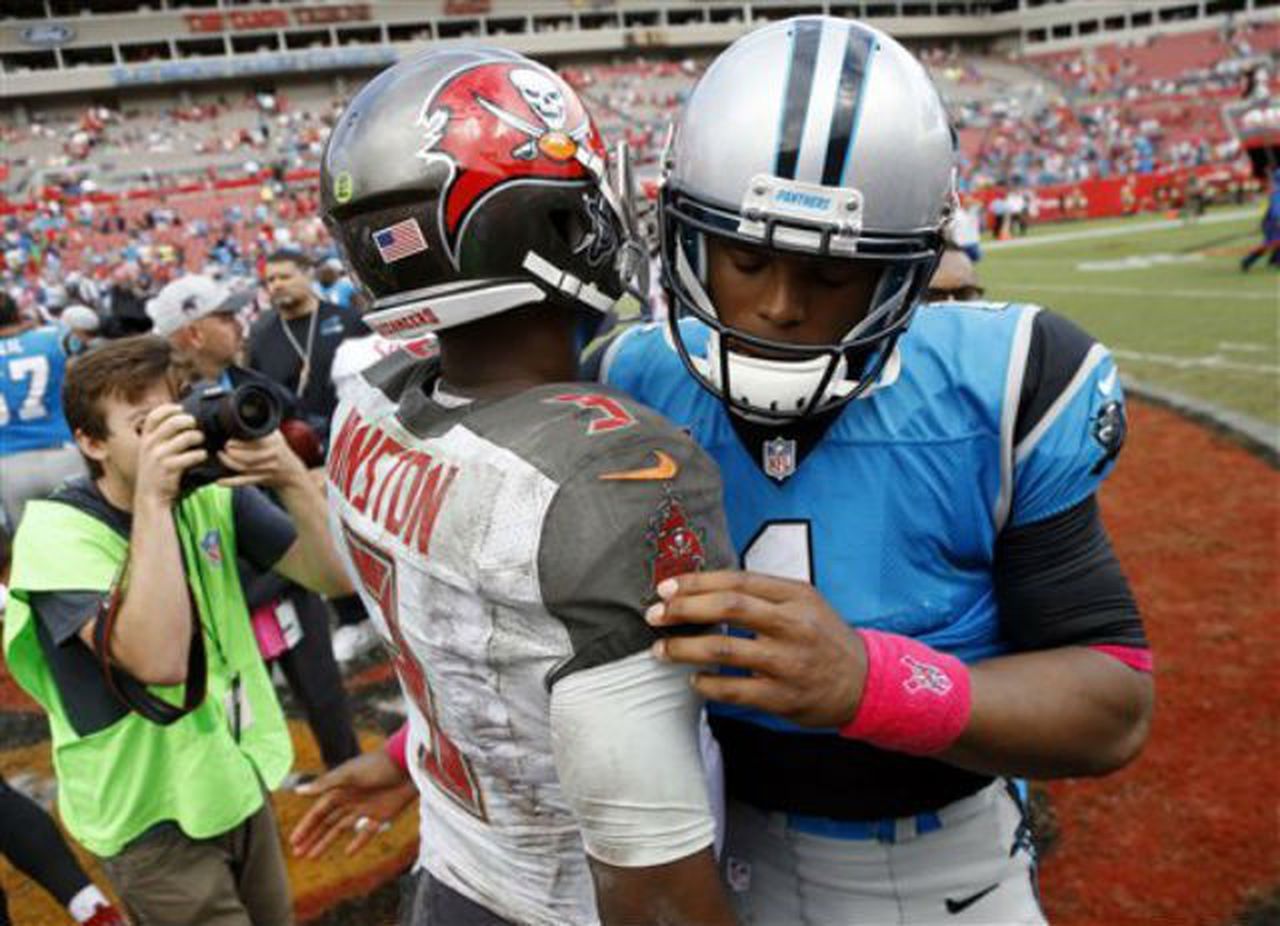 Thursday night at 8:20 pm EST the Tampa Bay Buccaneers are in Charlotte North Carolina to take on the home town Carolina Panthers. The point spread has Carolina favored -7 points and the total is 49 points. The game will be played on the NFL Network.
Both teams come into this division rivalry game after losing their first contest of the season last weekend. The Panthers lost to the Rams 30-27 and the Bucs lost to the 49ers 31-17.
Cam Newton will need to improve on his long ball if he is going to be a dominant QB in the league. The QB was just 6-12 with an INT on passes over 10+ yards last week. His longest pass was just 17 yards.
RB Christian McCaffrey had a fantastic game. He rushed for 128 yards with 2 TD's. He had another 81 yards receiving.
The Bucs will need to establish their running game and stick with it. RB Ronald Jones only got handed the ball only 13 times against the Niners but managed to gain 78 yards. The Panthers allowed 5.2 yards per rush last week to the Rams. There is no reason for the Buccaneers not to come out rushing and then rush often.
The Buccaneers will want to stay out of passing downs as much as possible as QB Jameis Winston threw 3 picks last week, 2 of them for TD's. The Panthers passing D performed well last week, holding Pro Bowel QB Jared Goff to just 186 yards.
All-Pro TE Greg Olsen is expected to play in this game. The pass receiving end has been hampered the last two seasons with a broken foot. Will he be in top form? Hard to tell at this point.
How it Plays Out
I can see the Bucs having some success rushing the ball. But on key third and longs, Jameis Winston will need to come through. After all, his idol Cam Newton is playing on the other side of the field. I think Winston can get it done and I expect a decent day out of WR Mike Evans. He will get a TD catch (or 2?)
Carolina is good enough to get this win but I think the division rival Bucs will be in this one until the end. Last season the Bucs and Panther split the series. 68% of the betting public is all over Carolina. I say go against them on this game. Carolina by a FG. Bucs cover.