Cowboys vs Dolphins Line One of the Largest of All Time
September 15, 2019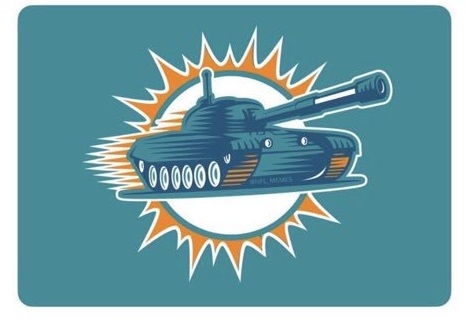 The Miami Dolphins may have overdone it with their "Tank for Tua" campaign. They may have possibly created one of the worst teams in the modern football betting era.
In week one they got steam rolled 59-10 by the Baltimore Ravens and today they got smashed 43-0. This last score being their worst shutout in team history.
After trading away most of their highest paid players (for draft picks) as well as any player that wasn't on board for the "rebuild", the Dolphins put a skeleton of a team on the field. Since then, there have been many rumblings of players on the team speaking with their agents to get traded. Among these players are DB Minkah Fitzpatrick and RB Kenyon Drake, both Alabama players not used to being beaten so badly.
The look ahead line for week 3 had Dallas favored by -16.5 points. But this was before the blowout in Miami. Dallas also was able to take care of business in Washington, winning 31-21.
So, the official sportsbook point spread for Miami at Dallas was issued at Dallas -17.5 points at an offshore. All the action came in on Dallas. By the time the spread opened at other offshore and land-based sportsbooks it was up to -20.5 points. It has since moved to -21 and -21.5 at several sportsbooks and it has to make you wonder where it may stop.
With a -21+ Dallas over Miami spread, where does this rank in history of highest NFL regular season point spreads all-time? Below you can see the answer to that question:
List Updated 9/19/19
Rams vs Panthers (2001) Rams -19.5
Seattle vs Jacksonville (2013) Seattle -19.5
Patriots vs Colts (2011) Patriots -20.5
Bucs vs Patriots (1976) Patriots -21
Patriots vs Dolphins (2007) Patriots -22
Patriots vs Jets (2019) Patriots -22.5
Cowboys vs Bucs (1977) Cowboys -23
Cowboys vs Dolphins (2019) Cowboys -23.5
Falcons vs 49ers (1987) 49ers -23.5
49ers vs Bengals (1993) 49ers -24
Denver vs Jacksonville (2013) Denver -26
Bucs vs Steelers (1976) Steelers -27