Steelers Super Bowl Odds Plummet as Roethlisberger Out for Season
September 16, 2019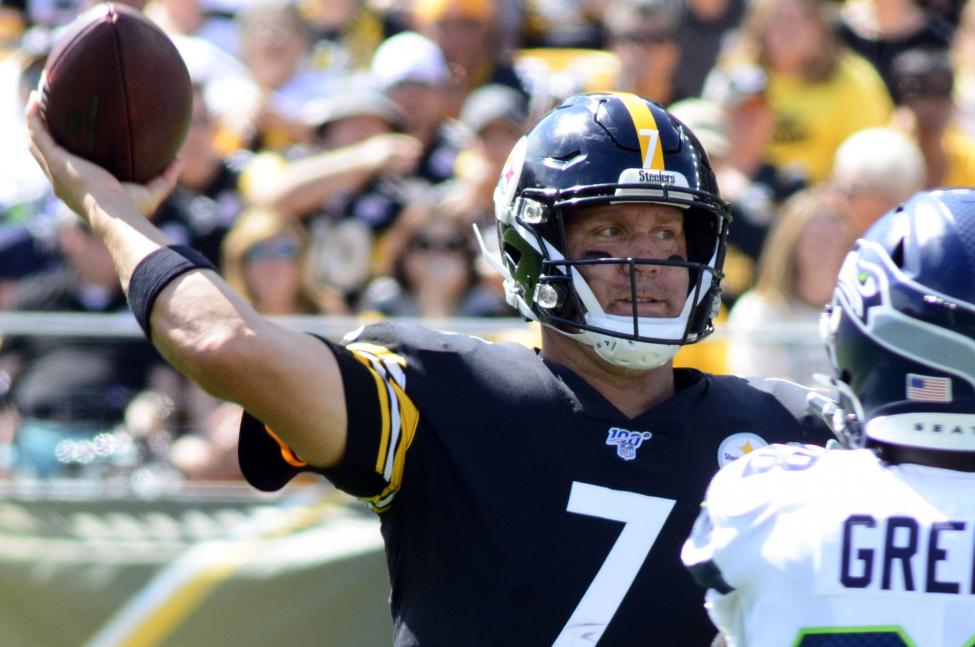 Ben Roethlisberger has had nagging elbow pain leading up to yesterday's game vs Seattle. On a throw early in the game that nagging pain finally gave way to an elbow blow-out. The QB had an MRI today and the team announced the 16 year veteran QB will need season-ending surgery.
2018 third-round draft pick Mason Rudolph will take over for Ben as the Steelers QB. The second year pro has very little experience at this level. He finished yesterday's game 12 of 19 passing for 112 yards, 2 TD's and an INT. Not too shabby. But the Steelers Super Bowl Odds have dropped as a result of this development.
The Steelers opened the season at +2500 (25-1) odds to win the Super Bowl. They now have odds of +6600 (66-1).  The odds were also affected by the Steelers opening the season 0-2, including a humiliating blow-out vs New England in week 1.
Retirement
Odds at the start of the season as to whether Ben Roethlisberger would retire at the end of the season were:
No -300
Yes +200
There is no word as to what (or if) those odds will be now.