Odds on Which NFL Coach Will Be Fired First
September 20, 2019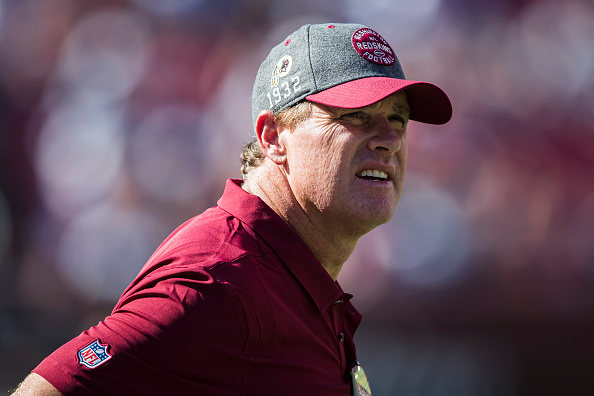 We are a few weeks into the season and you can already feel the firing in the air. Teams and their fans do not have patience when it comes to losing. Firing the coach has almost become like pressing the "escape button". If an owner fires a coach, he is signaling to the fans "yes, this sucks, I agree with you.". But really, the coach doesn't make the whole team. You have players, GM's and sometimes even the ownership all chipping in to mold a team.
Rarely, if ever, did a coach firing turn a team around in the same year. But, firing a coach does usually lead to a better record the following year. It's a move that states "out with the old" and sometimes the GM's go out the door with them.
This year there have been some hot seats in the NFL. And there is none hotter that that of Jay Gruden, Head Coach of the Washington Redskins. Gruden started last year with a winning record and everything looked to be going the coach's way. Then his starting QB Alex Smith had a severe injury, an injury that has kept him out of football to this very day. The Redskins tanked and now Jay is on the short odds list to be fired. And I happen to think that he will be the first to go. The Redskins are 0-2 and are underdogs on Monday Night when they face off against the Chicago Bears.
Here are the odds of which coach will be fired first:
| Coach | Odds |
| --- | --- |
| Jay Gruden | +333 |
| Pat Shurmur | +850 |
| Matt Patricia | +900 |
| Bill O'Brien | +1200 |
| Dan Quinn | +1200 |
| Doug Marrone | +1200 |
| Jason Garrett | +1500 |
| Mike Zimmer | +1500 |
| Adam Gase | +2000 |
| Brian Flores | +2000 |
| Mike Tomlin | +2000 |
| Ron Rivera | +2000 |
| Kliff Kingsbury | +2500 |
| Sean McDermott | +2500 |
| Anthony Lynn | +3000 |
| Freddie Kitchens | +3000 |
| Mike Vrabel | +3000 |
| Kyle Shanahan | +3500 |
| Matt LaFleur | +3500 |
| Pete Carroll | +4000 |
| Vic Fangio | +5000 |
| Bruce Arians | +5000 |
| John Harbaugh | +5000 |
| Jon Gruden | +5000 |
| Zac Taylor | +5000 |
| Frank Reich | +7500 |
| Matt Nagy | +7500 |
| Sean Payton | +10000 |
| Andy Reid | +10000 |
| Doug Pederson | +10000 |
| Sean McVay | +10000 |
| Bill Belichick | +15000 |