Odds to Be Next Head Coach at Michigan, USC and FSU
September 23, 2019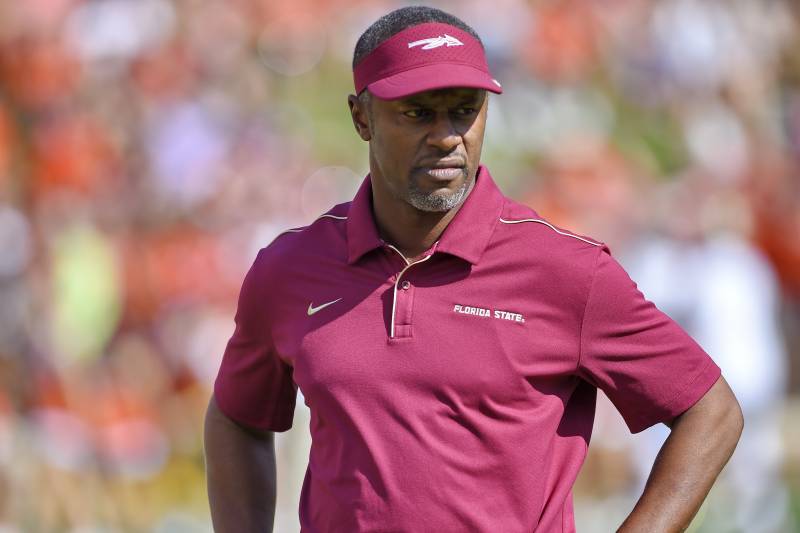 UPDATE: (11/3/19) Willie Taggart has been fired. Scroll below to see his replacement's odds.
Three of college football's top coaching jobs are believed by most people to be the proverbial "hot seat".
These spots include schools USC, Michigan, and Florida State.
The hot seat for FSU and USC cooled some after both schools were able to get good wins in week 3. That leaves Michigan and John Harbaugh who get trounced at Wisconsin 34-14. The game wasn't as close as the score suggests. It was a blowout from the start.
Harbaugh is in his fifth season as head coach. He has had enough time to bring up his recruits and implement his game plan.
After getting pummeled by Florida in the Peach Bowl, Harbaugh was officially on the hot seat in many people's mind. A loss to a Big Ten rival this early in the season only cements the fact. He will basically have to win out to save his job.
That said, here are the actual sportsbook odds for each school's replacement head coach:
Taggart firing continued: Defensive line coach Odell Haggins will take over as interim coach at FSU.  Below are the odds of who will be hired to be the replacement coach.
Florida State Seminoles head coach in Week 1 of 2020 season
Dino Babers +250
Mike Gundy +300
Dave Clawson +400
Matt Campbell +500
Urban Meyer +700
Josh Heupel  +800
Scott Frost +1200
Michigan Wolverines head coach in Week 1 of 2020 season
Bronco Mendenhall +300
David Shaw +350
Kyle Whittingham  +400
Dino Babers +500
Urban Meyer +700
Mike Gundy +700
Luke Fickell +800
USC Trojans head coach in Week 1 of 2020 season
Urban Meyer +150
Chris Petersen +300
James Franklin +350
David Shaw +700
Mike Gundy +700
Kliff Kingsbury +1200
Will Urban Meyer be a college head coach in 2020?
Yes -1000
No +500
Will Jim Harbaugh be Michigan's head coach in Week 1 of 2020 season?
Yes +100
No -140
You can safely bet these and other props at any one of the web's top sportsbooks
Make sure you avoid the sportsbooks located on the sportsbook blacklist