Top College Football Teams Against the Spread 2019
September 25, 2019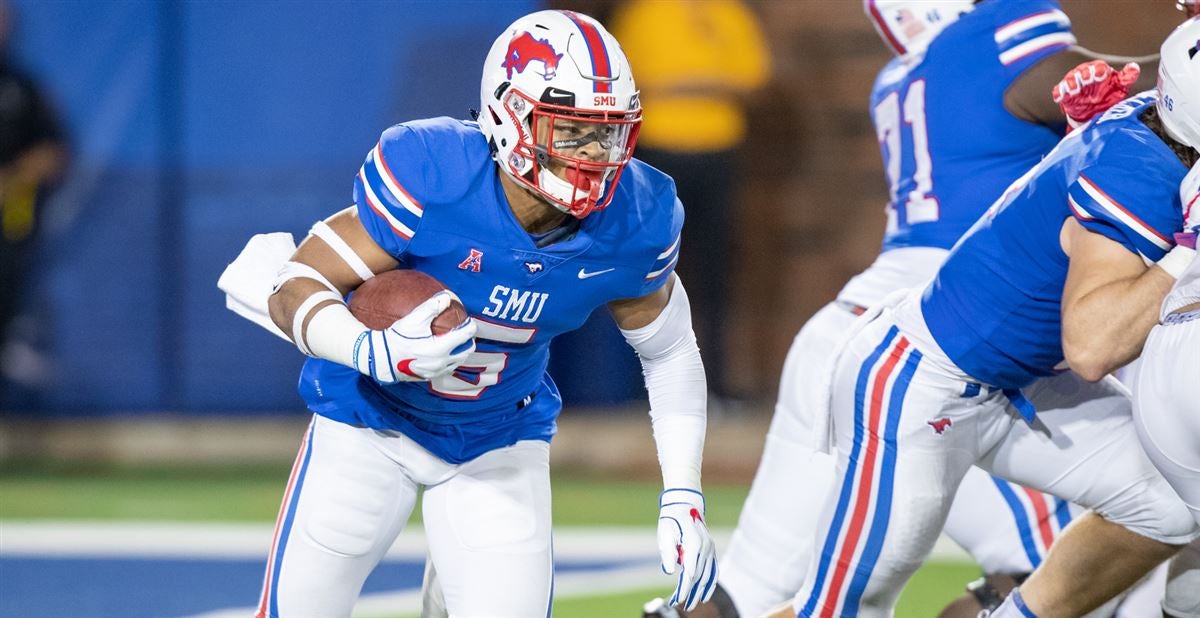 The regular season is 1/3 of the way complete and sports bettors and handicappers are getting some handle on which teams are god at covering the spread.
A teams trend to cover the spread gets tougher every week as Vegas/Offshore sportsbooks attempts to adjust the spreads to make games these teams are playing more difficult to handicap.
The bottom line is that many sports bettors/handicappers play their picks week by week and do not ride a single team all season. But if a team has the propensity to cover the spread, bettors and handicappers will take note.
On the list we compiled below, there are a few surprising teams covering every week. I must admit I did not see Oklahoma State being as good as they are at covering.
Southern Methodist anyone? The Mustangs are 4-0 straight up and against the spread in 2019 as of today. SMU is off to their first 4-0 start since 1984 after beating TCU. Will the Mustangs creep into the top 25? Time will tell.
2019 College Football ATS Records
| Team | ATS Record | Cover % |
| --- | --- | --- |
| Navy | 2-0-0 | 100.0% |
| Auburn | 4-0-0 | 100.0% |
| Oklahoma St | 4-0-0 | 100.0% |
| Kansas St | 3-0-0 | 100.0% |
| Wisconsin | 3-0-0 | 100.0% |
| S Methodist | 4-0-0 | 100.0% |
| LA Lafayette | 4-0-0 | 100.0% |
| Utah State | 3-0-0 | 100.0% |
| Ohio State | 3-1-0 | 75.0% |
| LSU | 3-1-0 | 75.0% |
| Washington | 3-1-0 | 75.0% |
| Clemson | 3-1-0 | 75.0% |
| Louisville | 3-1-0 | 75.0% |
| Wyoming | 3-1-0 | 75.0% |
| Central Mich | 3-1-0 | 75.0% |
| Tulane | 3-1-0 | 75.0% |
| Boise State | 3-1-0 | 75.0% |
| Coastal Car | 3-1-0 | 75.0% |
| Pittsburgh | 3-1-0 | 75.0% |
| Texas A&M | 3-1-0 | 75.0% |
| Colorado | 3-1-0 | 75.0% |
| Missouri | 3-1-0 | 75.0% |
| Central FL | 3-1-0 | 75.0% |
| Kentucky | 3-1-0 | 75.0% |
| Duke | 2-1-0 | 66.7% |
| N Illinois | 2-1-0 | 66.7% |
| Oklahoma | 2-1-0 | 66.7% |
| Rice | 2-1-1 | 66.7% |
| Oregon St | 2-1-0 | 66.7% |
| Wake Forest | 2-1-1 | 66.7% |
| Iowa State | 2-1-0 | 66.7% |
| UAB | 2-1-0 | 66.7% |
| Notre Dame | 2-1-0 | 66.7% |
| Memphis | 2-1-0 | 66.7% |
| Cincinnati | 2-1-0 | 66.7% |
| UNLV | 2-1-0 | 66.7% |
| W Virginia | 2-1-1 | 66.7% |
| App State | 2-1-0 | 66.7% |
| Penn State | 2-1-0 | 66.7% |
| Air Force | 2-1-0 | 66.7% |
| Maryland | 2-1-0 | 66.7% |
| Temple | 2-1-0 | 66.7% |
| S Florida | 2-1-0 | 66.7% |
| Texas Tech | 2-1-0 | 66.7% |
| Virginia | 2-1-1 | 66.7% |
| Old Dominion | 2-1-0 | 66.7% |
| Oregon | 2-2-0 | 50.0% |
| LA Tech | 2-2-0 | 50.0% |
| Hawaii | 2-2-0 | 50.0% |
| E Michigan | 2-2-0 | 50.0% |
| California | 2-2-0 | 50.0% |
| Liberty | 2-2-0 | 50.0% |
| W Michigan | 2-2-0 | 50.0% |
| Florida | 2-2-0 | 50.0% |
| S Mississippi | 2-2-0 | 50.0% |
| Georgia | 2-2-0 | 50.0% |
| Army | 2-2-0 | 50.0% |
| Michigan St | 2-2-0 | 50.0% |
| Fresno St | 1-1-1 | 50.0% |
| Houston | 2-2-0 | 50.0% |
| USC | 2-2-0 | 50.0% |
| N Carolina | 2-2-0 | 50.0% |
| Nevada | 2-2-0 | 50.0% |
| Kent State | 2-2-0 | 50.0% |
| S Carolina | 2-2-0 | 50.0% |
| Tulsa | 2-2-0 | 50.0% |
| Boston Col | 2-2-0 | 50.0% |
| Alabama | 2-2-0 | 50.0% |
| Syracuse | 2-2-0 | 50.0% |
| Ball State | 2-2-0 | 50.0% |
| Miami (FL) | 2-2-0 | 50.0% |
| Illinois | 2-2-0 | 50.0% |
| Colorado St | 2-2-0 | 50.0% |
| BYU | 2-2-0 | 50.0% |
| Fla Atlantic | 2-2-0 | 50.0% |
| Indiana | 2-2-0 | 50.0% |
| Miss State | 2-2-0 | 50.0% |
| N Mex State | 2-2-0 | 50.0% |
| Texas | 2-2-0 | 50.0% |
| San Diego St | 2-2-0 | 50.0% |
| Charlotte | 2-2-0 | 50.0% |
| North Texas | 2-2-0 | 50.0% |
| Georgia State | 1-1-2 | 50.0% |
| W Kentucky | 1-2-0 | 33.3% |
| Troy | 1-2-0 | 33.3% |
| San Jose St | 1-2-0 | 33.3% |
| Florida St | 1-2-1 | 33.3% |
| Purdue | 1-2-0 | 33.3% |
| Toledo | 1-2-0 | 33.3% |
| Arizona | 1-2-0 | 33.3% |
| New Mexico | 1-2-0 | 33.3% |
| Rutgers | 1-2-0 | 33.3% |
| Middle Tenn | 1-2-0 | 33.3% |
| LA Monroe | 1-2-0 | 33.3% |
| Marshall | 1-2-0 | 33.3% |
| Connecticut | 1-2-0 | 33.3% |
| Baylor | 1-2-0 | 33.3% |
| GA Southern | 1-2-0 | 33.3% |
| Iowa | 1-2-0 | 33.3% |
| TX Christian | 1-2-0 | 33.3% |
| Tennessee | 1-3-0 | 25.0% |
| Miami (OH) | 1-3-0 | 25.0% |
| UCLA | 1-3-0 | 25.0% |
| NC State | 1-3-0 | 25.0% |
| Nebraska | 1-3-0 | 25.0% |
| Bowling Grn | 1-3-0 | 25.0% |
| Arkansas | 1-3-0 | 25.0% |
| Wash State | 1-3-0 | 25.0% |
| E Carolina | 1-3-0 | 25.0% |
| Buffalo | 1-3-0 | 25.0% |
| Mississippi | 1-3-0 | 25.0% |
| Arkansas St | 1-3-0 | 25.0% |
| Ohio | 1-3-0 | 25.0% |
| Arizona St | 1-3-0 | 25.0% |
| Stanford | 1-3-0 | 25.0% |
| Kansas | 1-3-0 | 25.0% |
| Utah | 1-3-0 | 25.0% |
| S Alabama | 1-3-0 | 25.0% |
| TX-San Ant | 1-3-0 | 25.0% |
| TX El Paso | 0-3-0 | 0.0% |
| Michigan | 0-3-0 | 0.0% |
| Minnesota | 0-2-1 | 0.0% |
| U Mass | 0-4-0 | 0.0% |
| GA Tech | 0-3-0 | 0.0% |
| Vanderbilt | 0-3-0 | 0.0% |
| Akron | 0-4-0 | 0.0% |
| Northwestern | 0-3-0 | 0.0% |
| VA Tech | 0-3-0 | 0.0% |
| Florida Intl | 0-4-0 | 0.0% |
| Texas State | 0-3-1 | 0.0% |