Sports Betting Ideas – Bets You Probably Never Thought Of Making
September 30, 2019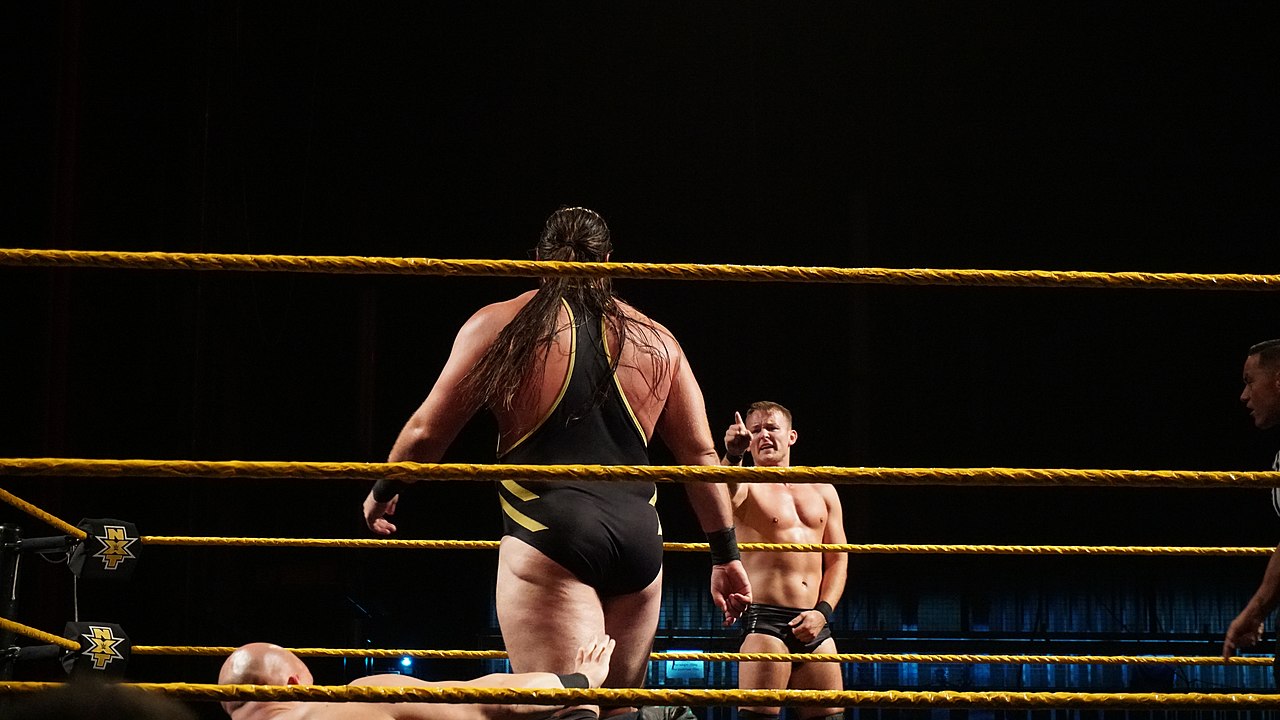 It's possible to make a bet on pretty much anything, from the winner of the Oscars, to the next Doctor Who, and even the year that the president will officially announce the discovery of intelligent alien life. Where there's a market, there's a bet that can be made, and where there isn't you can probably just ask the bookies anyway.
 Sports betting can sometimes start to feel like a bit of a singular pastime. Over in America, betting on the NFL and college football teams is popular, while the rest of the world tends to focus their bets on the English Premier League or European football.
 However, there's much more going on in the world of sports that you can place bets on. You don't have to resort to guessing the next winner of the Eurovision song contest. You can have a go with curling instead.
Like A Fight?
I don't condone violence. Unless it's in a ring, between two consenting individuals, and the fighters are wearing gloves. Then it somehow seems more palatable. It's wrong isn't it? But if you like a fight then there are plenty of exciting betting markets available, especially for major heavyweight events. Upcoming fights include Wilder vs Ortiz II and Andy Ruiz vs Anthony Joshua II.
Unless there's a juggernaut fight between two evenly matched opponents, there's often a clear favorite in boxing when it comes to the outright winner. This means that secondary markets are often better value, such as the number of rounds, method of victory and so on.
That's not too crazy, but did you know you can also bet on the WWE? The fact that the show is scripted presents obvious issues with insider knowledge, but this is not an impossible market for outsiders to crack.
If you think about it, wrestlers do actually compete. They compete for crowd affection (or boos if they are bad guys); they compete to entertain and to sell out shows. Wrestlers who succeed in doing this will be booked more, and usually win more fights. Follow forums, magazines and read between the lines to find value bets.
E-Sports
There's no denying that e-sports is now huge in terms of competitions, viewership and prizes. The biggest prizes in e-sports so far ran into the tens of millions, such as the $30 million Fortnite World Cup and $30+ million DOTA2 International.
You can also place bets on e-sports competitions. This is pretty much similar to betting on traditional sports. You can bet on which teams or individuals win overall, bet on rounds or matches, or make bets on overall player performance and standings. There are lots of options and markets when major tournaments come around.
Keep in mind that best-of-one matches tend to have a high unpredictability, as even underdog teams can scoop an unexpected one-off win. Best-of-seven matches will even this out and the more skilled team is more likely to dominate.
Most Valuable Player Speech
This year Patrick Mahomes is the clear favourite to win most valuable player (MVP) in the NFL, with other bright stars like Tom Brady and Dak Prescott also in contention. Betting on the MVP is a pretty popular option, as is betting on college football teams, so nothing new there really. Let's step it up a notch on the stupidity scale. You can also bet on the content of the player's speech.
The MVP makes a speech at SuperBowl Sunday. You can bet on who they mention first in their interview, or on whether they mention certain people or events.
It's one of the many prop bet options available for the SuperBowl, itself an excessive day for sports betting. Fancy a bet on who will sing the national anthem? No problem. First commercial shown? How about whether or not a player will leave with concussion?
Curling
It's always good to end on a high, so we leave you with the final recommendation for sports betting ideas. Curling. It's not always easy to find games or betting markets, but when there's an international competition you should be able to make it happen.
The US men's curling team took gold in the 2018 Olympics, giving the sport a much deserved boost. The rules and terminology can be complex, and the sport itself slow, maybe showing why some sports do better than others when it comes to sports betting. Still, curling is great for a bet if you want to settle in and watch the game for a few hours.